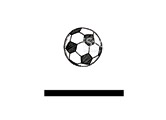 David and Terri Youngblood Elementary
Immediately adjacent to Elyson, David and Terri Youngblood Elementary resides in an innovative two-story building that supports 21st century learning. A wide range of educational spaces in this Katy ISD school includes everything from learning stairs to collaborative spaces, and an importance is placed on creating connection to the outdoors — even from the art and science rooms. But beyond how it looks, the school is going to feel good, too. As Principal Charlotte Gilder says, "we want Youngblood Elementary to be very student- and family-centered, where the social and emotional wellbeing of students is the foundation of everything we do." Soon, older students will be right on campus, too. Because a new junior high and high school are under construction, and planned to open in 2024.
Want to know where your kid will go?
Students living north of FM 529 will attend Youngblood Elementary, and those south of FM 529 will go to McElwain Elementary.