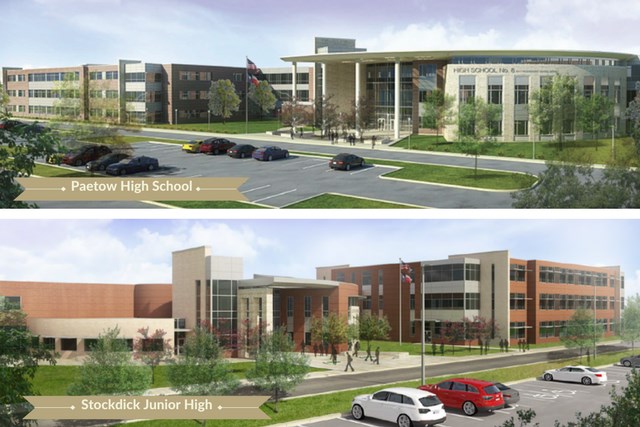 Elyson students zoned to 2 new KISD schools
Beginning in August, 2017, Elyson students will attend brand-new Katy ISD high and middle schools opening in a K-12 campus approximately four miles from the community.
In a letter to Katy ISD parents, staff and community, the district confirmed that students living in Elyson will attend Stockdick Junior High and Paetow High School.
Both of these schools will open in August, 2017 in a tri-campus located at Clay Road and Peek Road. The campus also includes Bethke Elementary School, which opened in 2016 and is zoned for Elyson students.
"We're very excited about this announcement from Katy ISD, which officially confirms the Elyson attendance zones we had been hoping for," said Heather Gustafson, marketing director for Newland.
"High-quality education is a top priority for Elyson and our residents, and we're especially happy that all students from grades K-12, will attend a cohesive tri-campus so close to the community."
Please click here for more information on Katy ISD attendance boundaries for 2017-18, including maps.