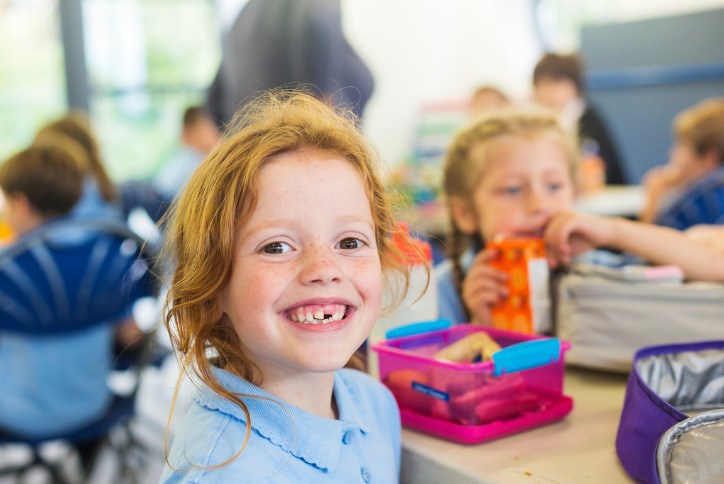 How to pack healthy school lunches your kids will love to eat
When the kids are in school, it can be a challenge to pack tasty, healthy lunches that they will actually love to eat, instead of trading or tossing them. For some expert tips and easy recipes, we reached out to Meagan Clanahan, co-owner of the Houston Moms Blog.
Meagan starts with the good news that it's possible to pack nutritious lunches for under $1 a day, while a school lunch can cost around $3. She recommends buying cheese and nitrate-free cold cuts such as turkey and ham in bulk, and saving money by doing the slicing yourself.
Wrap up the cheese and meats in a tortilla, or add in some mini bagel bites along with some fruit and yogurt, and you're done, Meagan says. As for the fruit, she recommends making sure it's one your kids like and won't toss out.
Meagan has her own healthy twist on the popular pizza lunchables. She takes mini bagel bites and puts pizza sauce, mozzarella cheese and pepperoni in the middle, then bakes at 375 degrees for 8-10 minutes. For variety, she adds some mini homemade muffins into the lunch box.
For another twist, she takes store brand name tortillas and spreads them with cream cheese, sliced turkey and cucumber, then rolls it up like sushi.
For snacks, she loves to make homemade trail mix by mixing cinnamon Chex, or any other type of cereal your kids love, with mini marshmallows and chocolate chips.
She said picky eaters always love monster energy balls, which are easy to make by combining peanut butter, oats, chocolate chips, raisins, flax seeds and honey. Mix all the ingredients, roll them into small balls, refrigerate for 20 minutes and they're ready.
Get several of Meagan's easy recipes, and see her recommendation for the best lunch box container, from this recent post on her school lunch ideas from KTRK-TV.
With healthy lunches in hand, kids are ready to reach their fullest potential at the highly regarded Katy ISD schools serving Elyson. Learn more about our schools.
Also, don't forget that Elyson Cafe offers take home family dinners when after-school activities and a busy schedule make getting dinner on the table a little challenging.