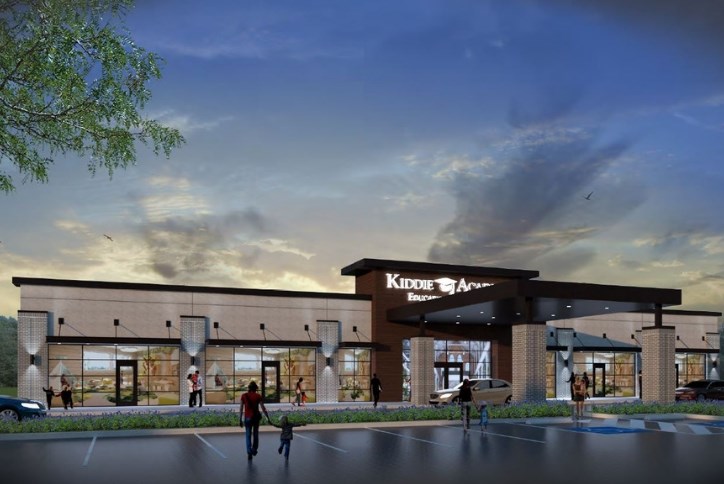 Kiddie Academy of Elyson child care center opening in July 2019
After breaking ground in Elyson earlier this year, Kiddie Academy is on schedule to open in July 2019.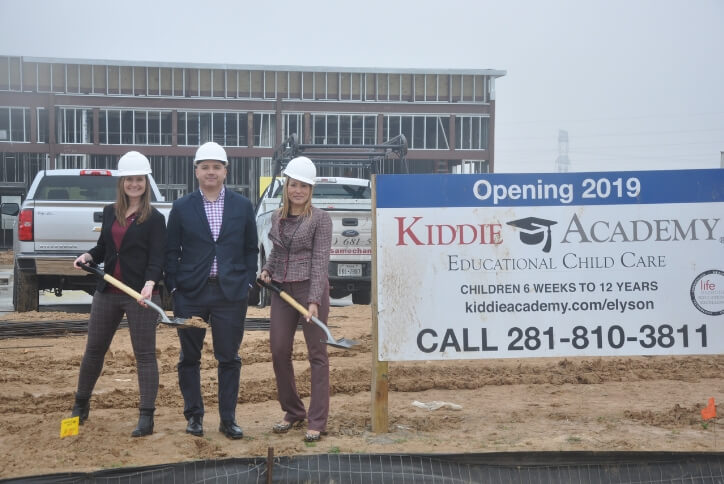 Pre-enrollment is now under way. The first step is to complete the pre-enrollment form and return it via email. To request a pre-enrollment form, send an email to elyson@kiddieacademy.net.
On April 13, from 1-3 p.m., the new director of Kiddie Academy will meet with parents over coffee at Elyson House, to provide more information about the facility and its programs. Appointments are also available at other times.
The complete enrollment process will be completed three weeks prior to the grand opening in July.
The 9,600-square-foot Kiddie Academy facility is located at 23100 Elyson Falls Dr., next to the site of a future Katy ISD elementary school opening in August 2020.
The Kiddie Academy location will be licensed for up to 177 children, from the ages of 6 weeks to 12 years old. It is owned by two Katy couples, Belinda Ferrero Hodgson and Christian Marine, and Sergio Olave and Marylena Garcia.
Ferrero and Marine have lived in Cinco Ranch since 2008. Their experience with their own young children inspired them to open a child care center to help other families balance their roles as parents and career professionals.
"As a dual-career couple, we longed for a child care center we could trust with our children. We wanted a school where they could not only play, but learn," Ferrero said. "The curriculum-based approach of Kiddie Academy appealed to us, and we are excited to break ground soon for our new school in Elyson."
Ferrero said she and her business partners searched for several years before finding the right location for their new Kiddie Academy.
"We chose Elyson because, having lived in Cinco Ranch for over 10 years, we knew the quality and commitment we can expect from Newland," she said. "We are excited to get in at the early stage of a major master-planned community like Elyson, and we think our location next to the future elementary school will be very convenient for parents."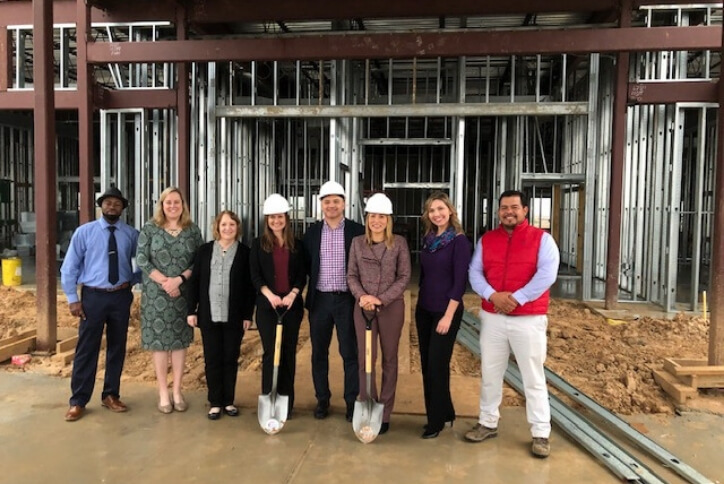 Founded in 1981, Kiddie Academy offers a Life Essentials curriculum that encourages children to explore and progress at their own pace. Character education empowers children to learn and grow socially, physically, emotionally and intellectually.
Katy ISD has begun construction on the elementary school site adjacent to the future Kiddie Academy, and an August 2020 is planned for KISD Elementary #43.
Learn more about Elyson's highly regarded Katy ISD schools, all located in a K-12 tri-campus only a few miles from the community's main entrance.