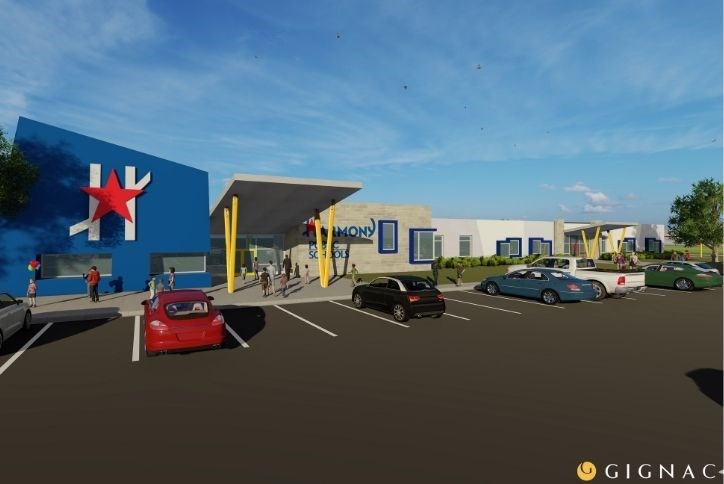 Harmony Public Schools to build K-12 campus at Elyson, with elementary school opening in 2022
Elyson is getting more public schools to join our own McElwain Elementary.
Harmony Public Schools, a system of 58 Texas high-performing public charter schools focused on Science, Technology, Engineering and Math (STEM), has purchased a 26-acre site in Elyson to build a K-12 campus with a 59,000-square-foot elementary school and a 90,000-square-foot middle and high school building.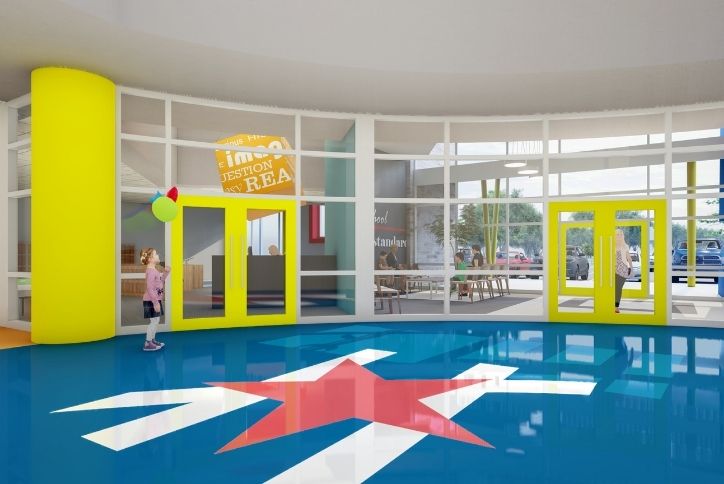 Harmony plans to break ground on the elementary school in Elyson on November 1, with the first classes to start in August 2022. Application for enrollment will also begin on November 1; please keep reading for details on how to apply.
The middle and high school building will be built in a future second phase of the campus, although no timetable has yet been determined.
The 26-acre site is located at the southeast corner of Peek Road and Elyson Falls Drive, between FM 529 and Beckendorff Road.
Design for the future
The Harmony elementary school at Elyson will feature an all-new, state-of-the-art design that will be a prototype for future Harmony schools. Designed by Corpus Christi-based Gignac Architects, the school will include standard classrooms, specialized learning spaces, technology labs, a maker's space, and outdoor learning areas. It will also have a cafeteria with performance space and a gymnasium.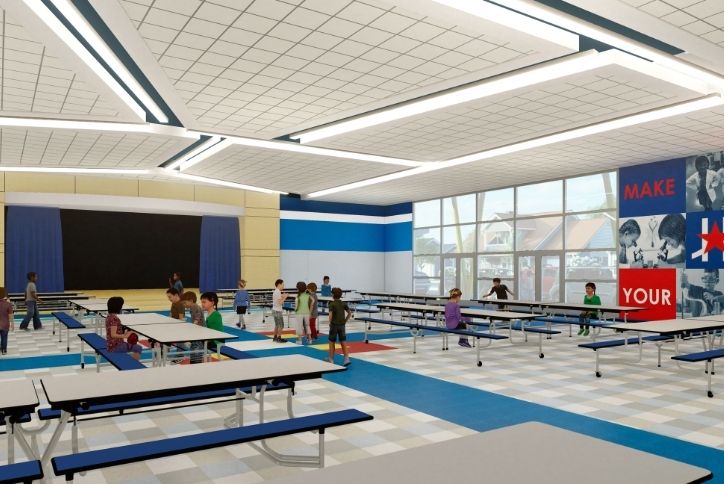 Harmony is a free, open enrollment Texas public charter school system that has been rated A by the Texas Education Agency for both financial and overall accountability. In 2020-21, schools in Harmony's North Houston District ranked on U.S. News & World Report's "Best High Schools in the U.S." list, and on Newsweek's "America's Best STEM High Schools" list. Harmony Public Schools – Houston North District is also recognized as an official State School of Character by Character.org.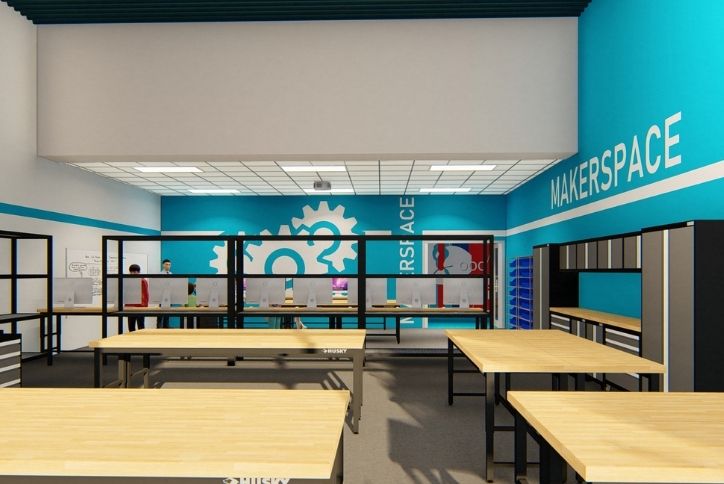 Harmony's award-winning PreK-12 curriculum places a heavy emphasis on STEM subjects, to prepare students for college success and equip them with highly sought-after job skills for their future careers. Harmony also prioritizes personalized, project-based learning and character development.
Overall, the Harmony system has a 98% graduation rate for seniors and a 100% college acceptance rate. Sixty-four percent of Harmony graduates are the first in their family to attend college.
Enrollment begins Nov. 1
Harmony Public Schools have no attendance boundaries. Since there is typically a waiting list to attend Harmony schools, students are enrolled with a lottery system. The application period for enrollment for the 2022-23 school year begins Nov. 1, including for the new elementary school at Elyson. Families can find enrollment information here.
Harmony Public Schools will provide another high-quality educational option in Elyson, whose residents attend schools in the Katy Independent School District, ranked as the No. 1 Best School District in the Houston Area for 2021-22 by Niche. Katy ISD opened its first school in Elyson, Peter McElwain Elementary, in 2020, and has additional future school sites located within Elyson and immediately adjacent to the community.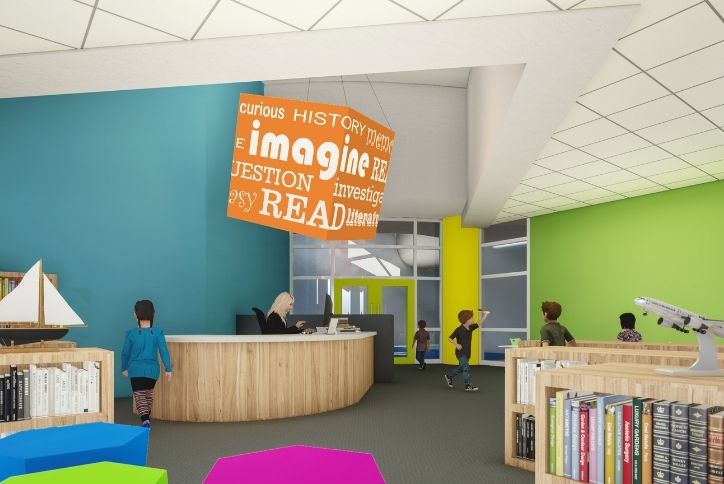 "Harmony Public Schools will add to the exceptional public education opportunities that have helped make Elyson one of the fastest-growing communities in the Houston region," said Brookfield's Heather Gustafson, director of marketing for Elyson.
Along with the onsite McElwain Elementary, Elyson is just a few miles from Katy ISD's Paetow High School and Stockdick Junior High School, both opened in 2017. Paetow received an overall A grade and Stockdick received an overall A- in the 2021-22 Niche rankings.
The Harmony Public Schools campus is located next to a future park that will have a 64-acre recreational lake. Just east of this park, at FM 529 and Grand Parkway, the Plaza at Elyson, a Target-anchored retail center, is under development. Both the park and retail center are planned to open in 2022.  
Harmony purchased the land from Brookfield Properties Development, the developer of Elyson. Elyson was represented in the transaction by Blake Tartt III of New Regional Planning. Harmony was represented by David Etzold of Etzold & Co., of El Paso, Texas.
Renderings courtesy of Gignac Architects.