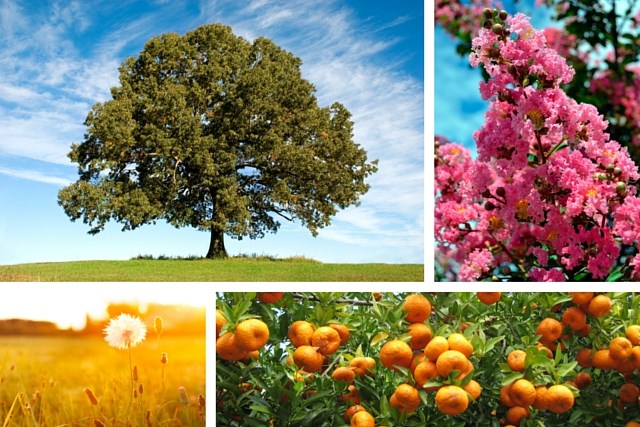 A landscape that celebrates the Katy Prairie
From native trees that provide shade and food, to meadows filled with wildflowers and ornamental grasses, Elyson has a landscape palette that celebrates the beauty and diversity of the Katy Prairie.
Here's a look at many of the native trees, shrubs, flowers and grasses that residents and visitors will be able enjoy throughout Elyson – whether it's at amenities such as the Elyson House, in the neighborhoods, or along beautifully landscaped boulevards.
To honor the agrarian heritage of the land that is now Elyson, the community will feature pecan and orange orchards, where residents will be able to harvest fruits and nuts in season.
Elyson will also restore aspects of the Katy Prairie by planting hundreds of oaks and other trees, including Live Oaks, White Oaks, Bald Cypresses and Cedar Elms. This includes more than 20 large oak trees that were preserved and relocated within the community during the early site development work.
Elyson will also have many flowering trees, including Crepe Myrtles and Texas Olives.
Flowing native grasses waving in the wind and changing colors with the seasons are among the most notable natural features of the Katy Prairie, and Elyson will reintroduce five varieties of native grasses. These include Little Kitten Grass, Gulf Coast Muhly, Lindheimer Muhly, Adagio Maiden Grass and Cassian Fountain Grass.
Other flowering plants that residents will enjoy throughout Elyson include Texas Bush Sage, Climbing Roses and Evergreen Wisteria. Pride of Houston Yaupon will be filled with bright red berries, a favorite of birds and other wildlife.