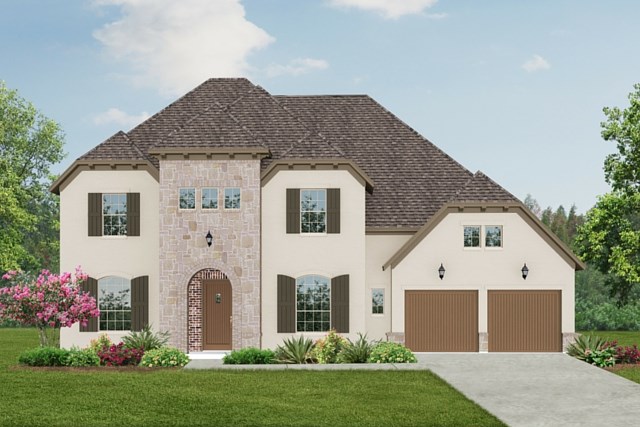 "Darling Loop" one of many unique features in Darling's new Elyson model
Opening in September, Darling's new Elyson model will include a grand two-story foyer with a spiral staircase, a covered outdoor living area with a fireplace, and nice views from the gameroom balcony. It will also include the innovative "Darling Loop," a thoughtful feature that will definitely be appreciated in daily living.
The "Darling Loop" refers to the layout and location of the laundry room, which can be accessed directly from the walk-in closet of the luxurious primary bedroom suite. To complete the loop, the laundry room has a second door opening to the rest of the home. This room has plenty of space for the washer and dryer, and the model will feature a sink and built-in cabinets.
Storage will be another practical highlight of this model, such as a gated wine vault in the formal dining room, and storage lockers in the three-car garage.
The family room has a two-story ceiling, and the gourmet kitchen has a hearth room with a cozy fireplace. The primary suite has a bay window sitting area, and this plan includes a very private and spacious guest suite on the first floor.
This Elyson model will include the media room and fifth bedroom options upstairs, bringing it to approximately 4,400 square feet.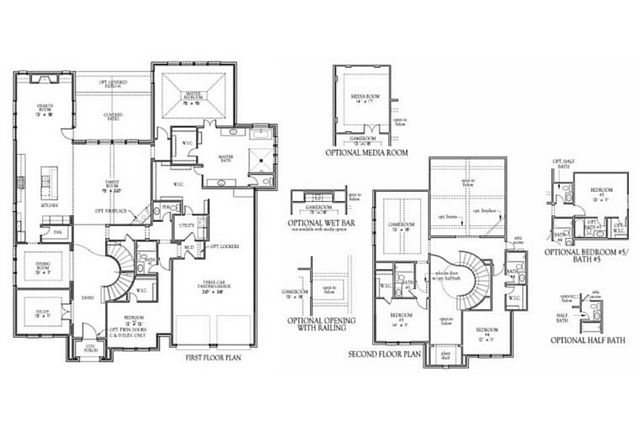 It will feature a new exterior design with a timeless international elevation in the architecture, blending stone and stucco with timeless details such as wood shutters, double front doors and an arched opening to the front porch.
For more information, please call 713-401-2008 or email darlingonline@darlinghomes.com.