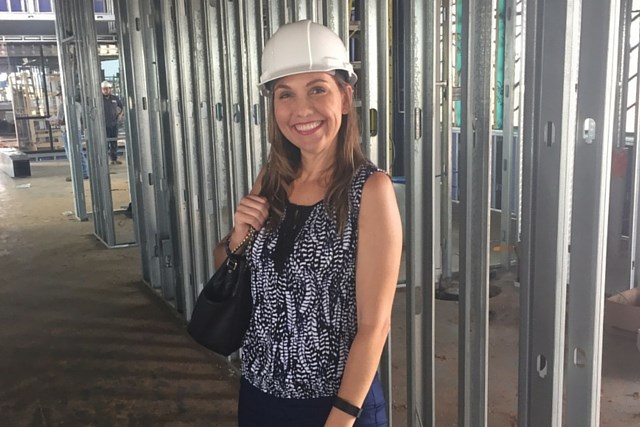 Meet Nancy Hyde, the friendly face of Elyson for homebuyers and Real Estate Professionals
Newland is proud to announce the new marketing manager for Elyson, Nancy Hyde.
Nancy's duties will include managing the Elyson new-home information center that will be located inside the Elyson House community center. She will also be the community's main liaison with Real Estate Professionals and organizations such as the Katy Independent School District and local chambers of commerce.
In short, Nancy will be the public face of Elyson – and she's perfect for the job in more ways than one.
Nancy had a nearly two-decade career with Verizon Wireless, starting as a retail sales manager, and working her way up to a Houston area marketing manager by the time she left in 2015.
What does wireless service have in common with representing Houston's newest and most exciting community?
"It's all about customer service, which boils down to treating customers the way you'd like to be treated," Nancy says. "Neither a phone nor a home is typically an impulse buy. People like to research and get honest answers to all their questions, so building relationships and rapport is very important."
Nancy and her family are already familiar with the Newland way. Since 2003, they've lived in Seven Meadows, one of four Newland communities (including Elyson and Cinco Ranch) in the Katy Independent School District.
"The first time we visited Seven Meadows to look for a new home, it just felt right, and we've loved living there ever since," Nancy said. "We love the location, the lifestyle and the Katy schools."
Nancy and her husband have two daughters. One starts the seventh grade this year, and the other will start kindergarten soon.
Beginning in September, you can find Nancy and her team at the information center in the Elyson House, located next to the Elyson Model Home Village.
While visiting Elyson House, home buyers can check out many features such as its full-service café, resort-style pool, outdoor patio and fireplace, fitness center and much more.