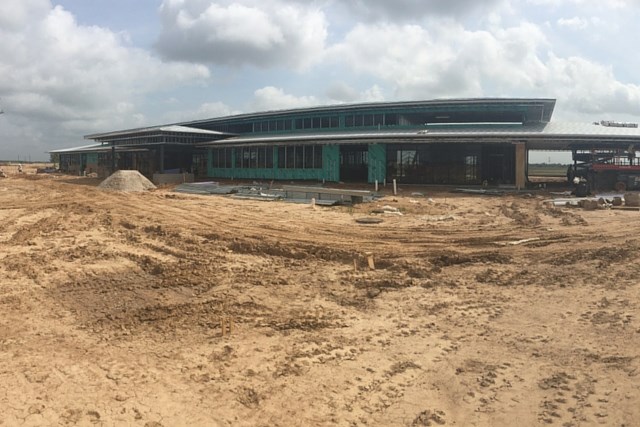 Elyson Development Update – Counting Down to Our Grand Opening!
Elyson is making terrific progress as we head toward our grand opening this fall. Here's the latest development update:
• The main entrance to Elyson from FM 529 will be at Elyson Boulevard. The street has been completed and work on the entry monuments will begin in June.
• The first phase of Elyson will have 337 homesites for five price ranges of new homes. All of these homesites will be finished by mid-summer.
• In early June, Elyson's homebuilders will begin 10 models in the Model Home Village. The models should be completed by the end of September, though some will be completed earlier.
• The roof is now on at the Elyson House, our first great destination for food, fun and new-home information. The resort-style pool has been dug. Construction of this awesome amenity should be complete by the end of August.
• The first seven of 21 large Live Oak trees growing at Elyson have been saved and relocated to key focal points throughout the community.
We'll have more development updates at the end of each month as we count down to our exciting grand opening!