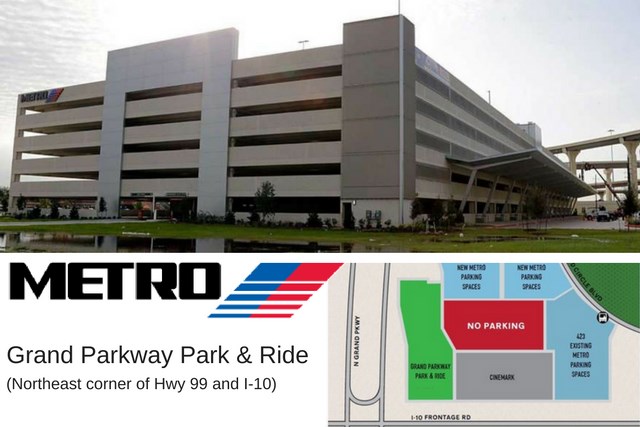 Convenient new parking coming to METRO Park & Ride facility near Elyson
Elyson residents who work in Downtown Houston will enjoy added convenience beginning in February, when METRO opens a new 1,650-space parking garage at its popular Grand Parkway Park & Ride.
The Park & Ride facility is located at the northeast corner of the Grand Parkway and I-10, about 8.5 miles from Elyson. Buses depart to Downtown Houston every 10 minutes during peak times, from 6-9 a.m. on Monday through Friday.
METRO is opening the new garage to alleviate overcrowding at this heavily used Park & Ride location.
Vehicles will enter the garage from three sides, with the front along the northbound Grand Parkway frontage road designed specifically for commuter buses and dropping off passengers.
After parking in the garage, commuters can walk directly to the front where buses will load beneath a metal covering.
METRO will share the garage with the Cinemark 19 movie theater at this location. For more information, see this Houston Chronicle article.