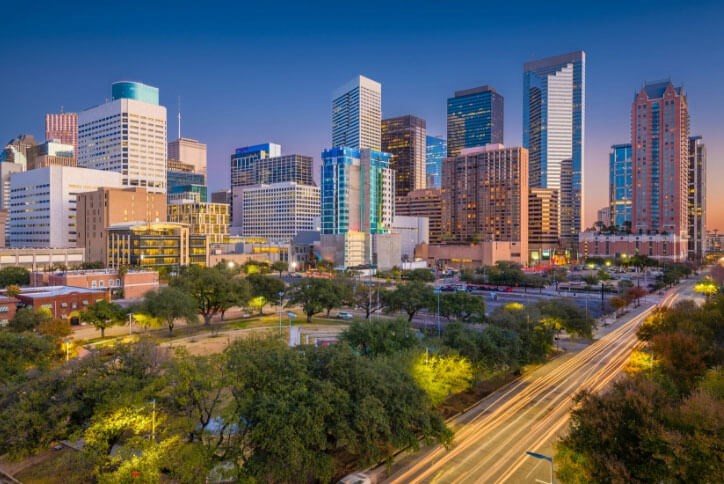 Where do Houstonians work? These are Houston's top 8 employment centers
Houston continues to be one of the fastest-growing big cities in the United States, adding more than one million new residents from July 2010 to July 2018, according to recent data from the Greater Houston Partnership.
Not surprisingly, employment in the Houston region has reached an all-time high, with more than 3.16 million employed residents in the region, the Texas Workforce Commission reports.
Where do all of these Houstonians work? Like most big cities, Houston has a thriving downtown core surrounded by multiple business centers that are also growing rapidly. If you're new to Houston, or thinking about relocating here, below are introductions to Houston's eight largest employment centers, with lists of the major employers in each district.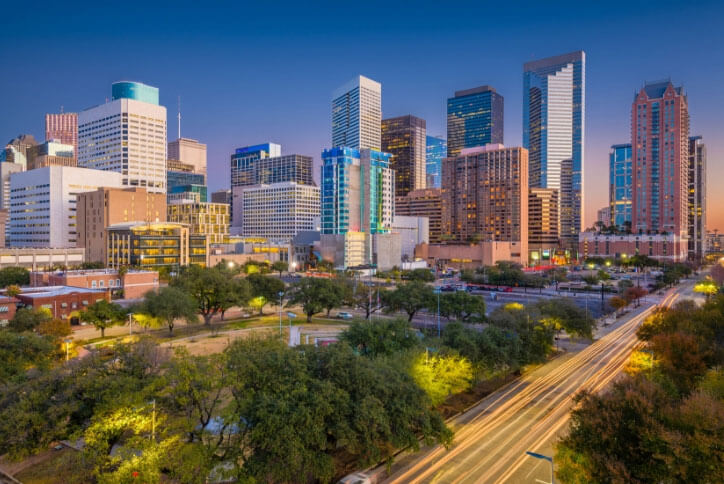 Downtown Houston. While some major energy companies including ExxonMobil and Shell have left Downtown Houston in recent years, downtown's gleaming skyscrapers still host the largest concentration of employment in the Houston region, with approximately 157,000 employees and 50 million square feet of office space. Houston's downtown core measures 1.84 square miles and is bounded by I-10 on the north, U.S. 59 on the east, and I-45 on the south and west. Over the past two decades, more than $9 billion in public and private investment has transformed Downtown Houston into a vibrant place to work, live and play. The district is home to Houston's major cultural and sports organizations, and boasts more than 400 shops and restaurants.
The top 10 Downtown Houston private employers include Chevron Corp., JPMorgan Chase Bank, Deloitte LLP, Kinder Morgan, CenterPointe Energy, Accenture, KBR, Ernst & Young, PricewaterhouseCoopers and Enterprise Products Partners.
How to get to Downtown Houston from Elyson: Take the Grand Parkway a few miles south to I-10 West, aka the Katy Freeway, which provides a direct link into downtown. I-10 West has toll and HOV lanes for a speedier commute. Elyson is about 35 miles from downtown. Elyson residents can also take the METRO park and ride located 8 miles from Elyson.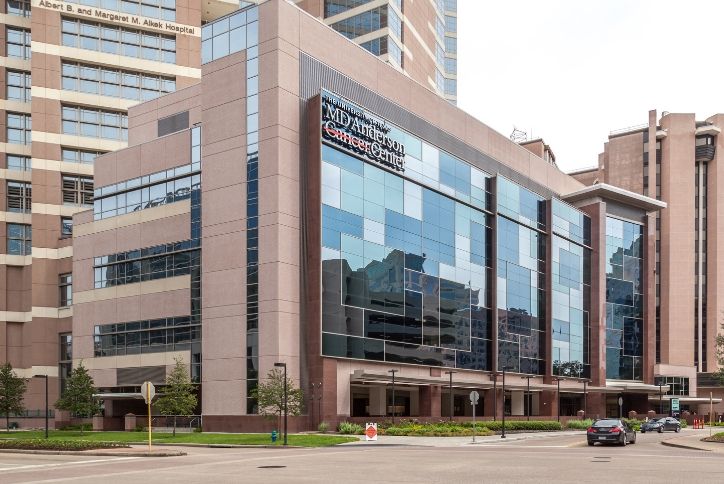 Texas Medical Center. Located south of downtown, at the edge of Hermann Park and Rice University, the Texas Medical Center is the largest medical complex in the world. It's also Houston's second-largest employment center, with more than 106,000 employees. By sheer size, it is the eighth-largest business district in the United States, spanning 1,345 acres and generating $25 billion in gross domestic product within 50 million square feet of medical, office and research space. The newest development, TMC3, will be a biomedical research hub that will cluster researchers and industry experts together on a collaborative 30-acre campus. Planned to open in 2022, TMC3 will have 1.5 million square feet of space.
The Texas Medical Center includes 61 nonprofit member institutions. Some of the largest employers include Baylor College of Medicine, CHI St. Luke's Health, HarrisHealth System, Houston Methodist, Memorial Hermann, Michael E. DeBakey Veterans Affairs Medical Center, Rice University, Texas A&M University Health Science Center, Texas Children's Hospital, Texas Heart Institute, The University of Texas Health Science Center of Houston, and The University of Texas MD Anderson Cancer Center.
From Elyson: Elyson is about 37 miles from the Texas Medical Center via the Katy Freeway and the 610 Loop.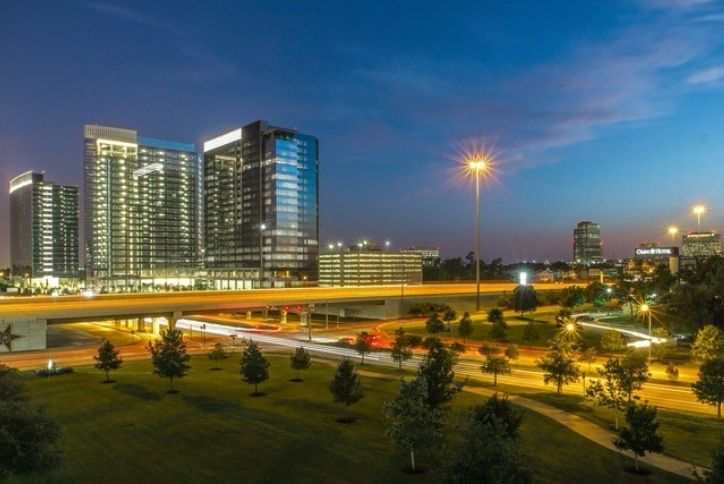 Energy Corridor. Stretching along I-10 west of Beltway 8, Houston's Energy Corridor is named for the more than 300 multinational, national and local energy companies that call it home. More than 91,000 employees work in the Energy Corridor, making it Houston's third-largest employment center. The Energy Corridor is surrounded by more than 26,000 acres of lush parks, bayous and reservoirs, with more than 50 miles of trails connecting Class A office buildings and campuses to surrounding neighborhoods. 
Top Energy Corridor employers include BP America, Shell Oil Company, ConocoPhillips, Citgo Petroleum Corp., Worley Parsons, J. Ray McDermott, AMEC Foster Wheeler, McDermott International, Petroleum Geo Services, and SBM Offshore USA.
From Elyson: Elyson is about 19 miles from the heart of the Energy Corridor via the Grand Parkway and Katy Freeway.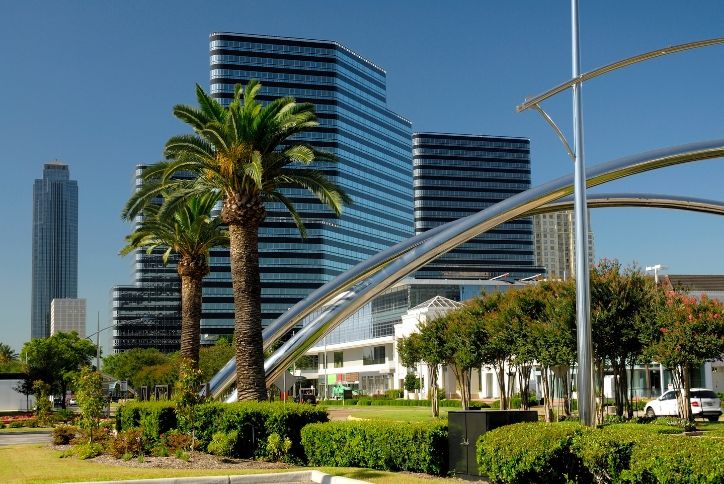 Uptown Houston. Also widely known as the Galleria Area, Uptown Houston stretches along Post Oak Boulevard and Westheimer Road, between the 610 Loop and U.S. 59 South. With 28 million square feet of commercial office space, Uptown Houston is one of the nation's largest business districts. Second only to Downtown Houston in Class A office space, Uptown Houston has an impressive skyline defined by the iconic 64-story Williams Tower, one of Houston's most recognizable architectural landmarks. The area is also well-known for its retail offerings, anchored by The Galleria. With 2.4 million square feet, The Galleria is Texas' largest shopping center, with its 400 stores and restaurants attracting more than 30 million visitors each year.
Uptown Houston is home to approximately 2,000 companies, with the largest employers including Air Liquide, Apache Corp., Bechtel Corp., BHP Biliton, Blue Cross Blue Shield of Texas, Cameron International Corp., Clear Channel Communications, GE Energy, Panhandle Energy, Stewart Title Co., Symantec Corp., Weatherford International Ltd., and Williams.
From Elyson: The Katy Freeway and the 610 Loop connect Elyson to the Galleria area, about 32 miles away.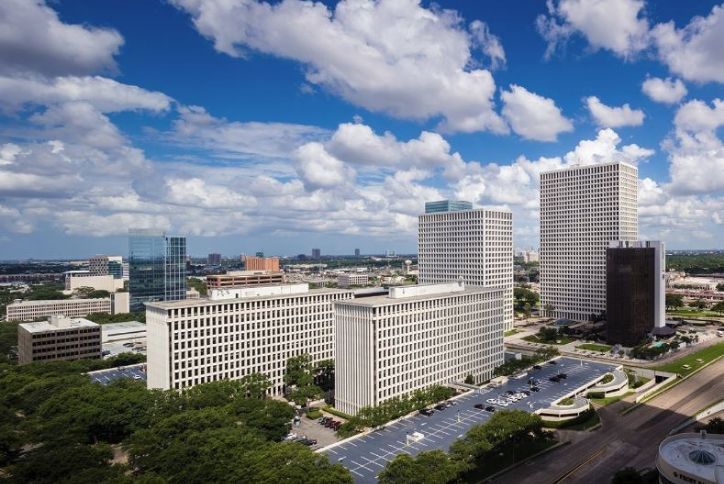 Greenway Plaza. Greenway Plaza is located between U.S. 59 South and Richmond Avenue, about midway between Downtown Houston and Uptown Houston. One of the first examples of mixed-use development in the nation, the main 52-acre campus has 11 buildings with nearly 11 million square feet within a pedestrian-friendly environment with parks, plazas and indoor gathering spaces. The Greater Greenway area and the adjacent Upper Kirby District include many restaurants, stores, hotels, parks and entertainment venues.
Major Greenway Plaza employers include Buckeye Partners, Transocean, Occidental Petroleum, Parker Drilling, Boardwalk Pipeline Partners, Humana, Mitsui Oil Exploration, Camden Property Trust, FlightAware, Invesco, PBK Architects, Direct Energy, and Amerigroup.
From Elyson: Elyson is about 34 miles from Greenway Plaza via the Katy Freeway, the 610 Loop, and Richmond Avenue or U.S. 59.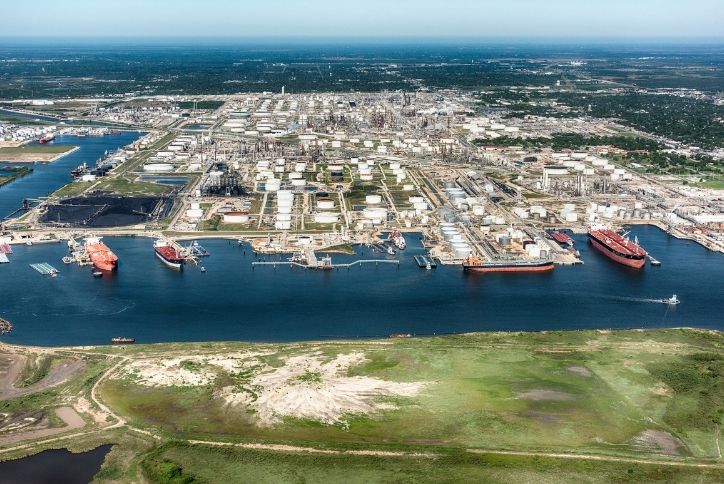 Port of Houston. Perhaps because Houston is 50 miles from the Gulf of Mexico, many people don't realize the region is home to one of the world's largest seaports, ranked No. 2 in the U.S. for total foreign and domestic waterborne tonnage. East of Downtown Houston, the 52-mile Houston Ship Channel connects Houston to the sea, with nearly 200 private companies making up the Greater Port of Houston. Petroleum and related products are the leading import and export commodities. The overall economic impact of the greater port nationally includes 3.2 million jobs, $801 billion in economic value, and more than $38 billion in tax revenue. You can take a free 90-minute tour of the port with an advance reservation.
Major employers in the Port of Houston and Ship Channel area include the NASA Johnson Space Center, ExxonMobil Baytown Refinery, Shell Deer Park Refinery, Turner Industries Group LLC, Marathon Galveston Bay Refinery, Channelview Complex, Universal Plant Services, Houston Methodist San Jacinto Hospital, Houston Refining, Austin Industrial, and The Lubrizol Corp. 
From Elyson: I-10 and the 610 Loop lead to the Port of Houston area east of downtown. Known as the Katy Freeway west of downtown, I-10 is called the East Freeway on the east side of downtown.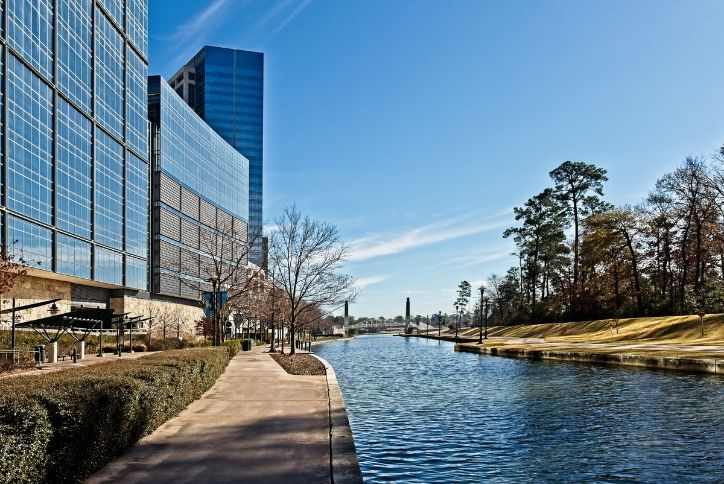 The Woodlands. As one of the nation's first master-planned communities, The Woodlands has long had a business component, with 5,000 of its 28,000 acres dedicated to commercial development. The rising skyline along I-45 North is home to major corporate citizens including Anadarko Petroleum Corp. The Woodlands area truly began to emerge as a major player among Houston's employment centers with ExxonMobil's recent move into its 385-acre campus in nearby Spring. Overall, The Woodlands has more than 4,000 employers within five distinct business districts, the largest being the 1,500-acre Woodlands Town Center. Major roadways including I-45 North and the Hardy Toll Road link The Woodlands area to Houston, and the Grand Parkway loop connects it to communities to the south and west, including Katy and the Cy-Fair area.
Major private employers in The Woodlands and Conroe area include Alight Solutions, ExxonMobil Corp., Anadarko Petroleum, Huntsman Corp., Woodforest National Bank, McKesson Specialty Health, Chevron Phillips Chemical Company, ClubCorp, McDermott, Newfield Exploration, The Howard Hughes Corp., Baker Hughes, Entergy Texas, and Halliburton.
From Elyson: The Grand Parkway provides direct express access from Elyson to The Woodlands area, about 41 miles away.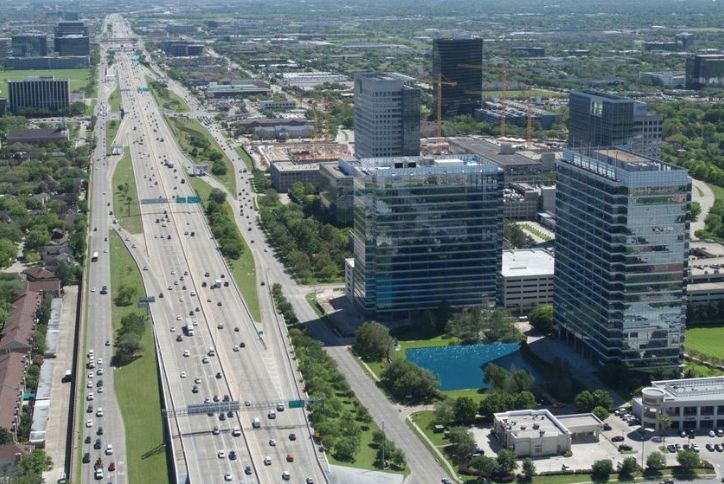 Westchase District. Located southwest of the Energy Corridor, West Houston's Westchase District covers 4.2 square miles and includes more than 18 million square feet of office space, with 53,000 employees and 28,000 residents. The primary axes of the district are Westheimer Road and the Sam Houston Tollway. The district is bounded roughly by Westheimer Road to the north, Westpark Tollway to the south, South Gessner Road to the east, and Wilcrest Drive to the west.
Major employers in Westhcase include Chevron, Schlumberger, Kroger, Bank of America, Phillips 66, Target, Cisco, MetLife, Honeywell, National Oilwell Varco, Office Depot, CGG, BMC Software, Cardtronics, Tailored Brands, ABB, Aker Solutions, CB&I, Costello, D.E. Harvey Builders, Hoar Construction, Jacobs Engineering, Lockwood Andrews & Newnam, and LJA Engineering.
From Elyson: The Katy Freeway and Beltway 8 link Elyson to the Westchase District, about 27 miles away.
Learn more about Elyson's location and use our interactive map to explore the area.