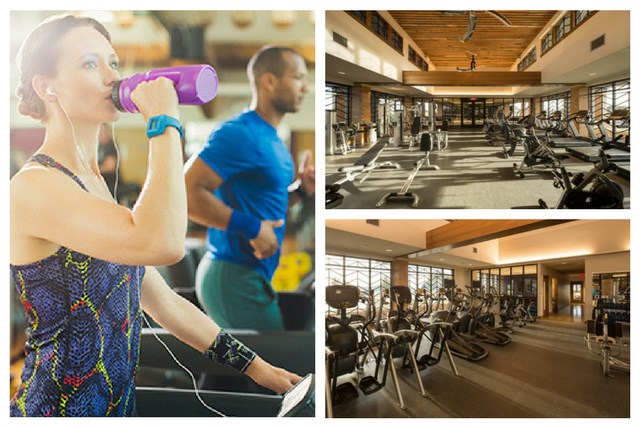 Elyson House fitness center makes it easy for residents to stay active, healthy
As New Year's resolutions go, getting fit and healthy always tops lists of the most popular resolutions by a wide margin. At the same time, less than half of people stick to their resolutions after six months, according to Health.com.
"There's not enough time," "the gym's too far" and "there's nobody to watch the kids" are three of the top excuses for not working out. Fortunately, Elyson residents have a big advantage when it comes to keeping fit: the state-of-the-art fitness center at Elyson House.
Accessible seven days a week, 24 hours a day, this fitness center is equipped with some of the latest cardio and weight-training equipment, from elliptical cross-trainers to free weights and machines.
The spacious room and expansive views create an inspiring atmosphere for working out. The ceiling is an interesting focal point. It is paneled with wood that was saved from one of the old rice dryers that were part of this land's proud agricultural past.
Another unique feature is an adjoining kid's activity room with glass walls, so parents can work out and keep an eye on the kids at the same time. 
There are also exercise opportunities outside of the fitness center. The big pool includes lap lanes for serious swimmers, and Elyson has a growing community-wide trail system. Several community orchards offer residents the chance to harvest their own citrus fruit and pecans, so they can make their own healthy snacks.