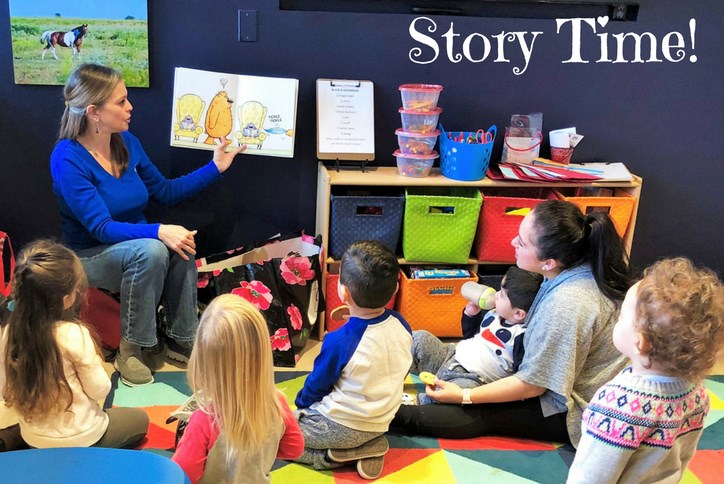 Elyson's Story Time events include reading, crafts and fun
Led by award-winning children's author Maria Ashworth, Elyson's monthly Story Time events offer the community's youngest residents an hour of reading, singing and crafts, followed by a snack.
While they're having fun, Elyson kids from ages one month to eight years are also developing some important life skills. "Story time helps foster and develop personal, social, motor and literacy skills for toddlers and kiddos," says Maria.
The author of six children's books, including "My Big Tree" and "Iggy Loo," Maria is perhaps best-known for her popular story hours at Barnes & Noble. Responding to requests from parents, she has expanded her program to communities in the Katy area, including Elyson.
Elyson House offers a perfect setting for Maria's monthly Story Time events, which begin with her leading the children in songs. To get the children engaged, she uses props and encourages them to play instruments. She reads several books, including her own and books by other children's authors.
After the readings, Maria helps the kids make two or three fun, easy craft projects, and winds up the hour with a snack, such as cookies.
Each month, Story Time features a theme, such as "Do You Want to Build a Snowman?" in January, "All You Need is Love" in February, and "Flying Into Story Time" in March.
Maria's first published book, "Step One, Step Two, Step Three and Four," is based on her own experiences living with her blended family in Houston. "The only way you can get me away from writing at my desk is to tempt me with a bowl of ice cream, especially chocolate chip," she says.
See photos from recent events and activities at Elyson.