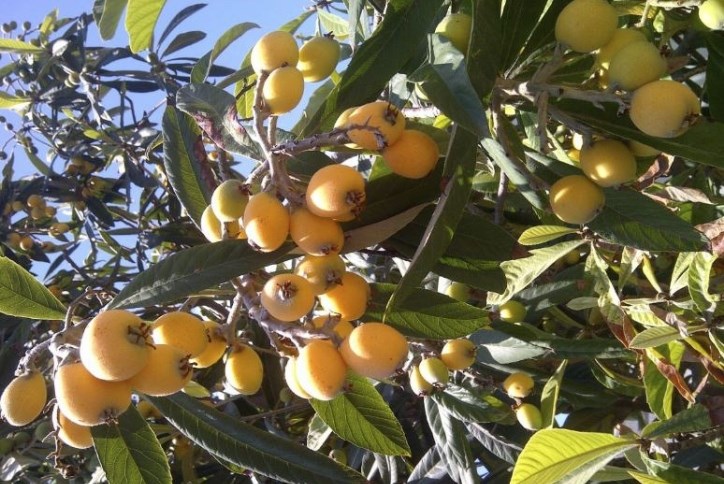 What is a loquat and where can you find them?
One day, Elyson's community orchards will be brimming with everything from pecans to citrus fruits for residents to harvest and enjoy. The orchards are still new and just starting to produce fruit.
Right now, it's prime loquat season in the Houston area, and Elyson's orchards are just starting to produce this delicious, beautiful fruit.
What is a loquat?
Sometimes called Chinese or Japanese plums, loquats are small fruits that are extremely sweet and tart when ripe. Their high natural pectin content makes them ideal for easy jams and jellies. They can also be baked into pies and tarts, both whole or pureed.
What is a loquat good for?
Some chefs have made some tasty concoctions with loquats, such as sautéing them with white balsamic vinegar to make a tangy reduction that can be drizzled over salmon or chicken.
It's easy to make infused liquors with loquats. Just combine about two cups of seeded, chopped loquats with a bottle of your preferred liquor into a large jar. After you let it sit for at least two weeks, you'll have a delicious loquat-infused liquor to use as a cocktail base.
How do you prepare a loquat?
Use a paring knife to remove the blossom end, or the non-stem end. This end should remove like a cork, making it easy to see several big seeds inside the cavity. Use the knife to peel the fruit, then use it to pluck the seeds out. A good tip is to work over a bowl so reduce any mess and save that tasty juice. Please note: loquat seeds contain toxic substances and should not be consumed.
Do loquats have many health benefits?
It's said that loquats offer many health benefits, by virtue of their pectin (fiber), and vitamins A, C and B-complex. They are also an excellent source of iron, calcium, manganese, zinc, copper and other minerals. Thanks to all these healthy components, loquats are said to help lower blood pressure, prevent diabetes, boost immunity, and aid in digestion and weight loss, among many other benefits.
This oldie-but-good article from the Houston Chronicle has several classic kitchen-test loquat recipes such as Loquat Pico de Gallo, Chicken with Honey-Loquat Glaze, Loquat Shortcake and Loquat Chutney.
Where can I find loquats?
Community orchards filled with loquats and other tasty treats are part of Elyson's vision to provide more than 750 acres of parks, trails, recreational amenities and natural open spaces for Elyson residents to enjoy.