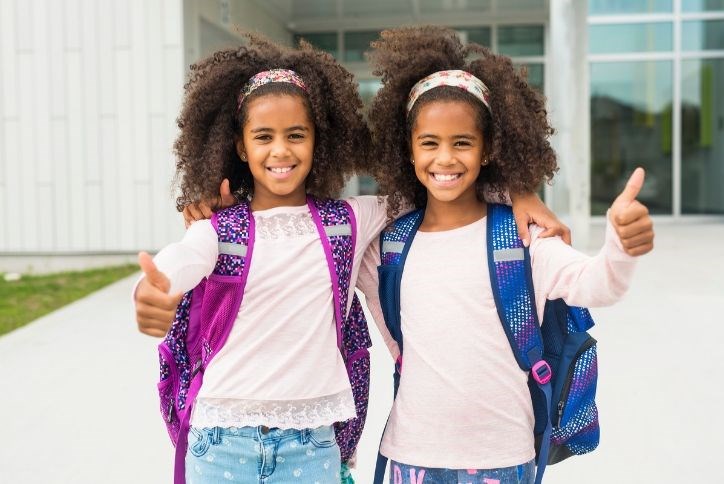 Katy ISD earns "A" ratings from TEA and Niche
Just as kids were heading back to school, the highly regarded Katy Independent School District serving Elyson brought home its own report card, complete with A ratings from the Texas Education Agency, Niche and other accountability organizations.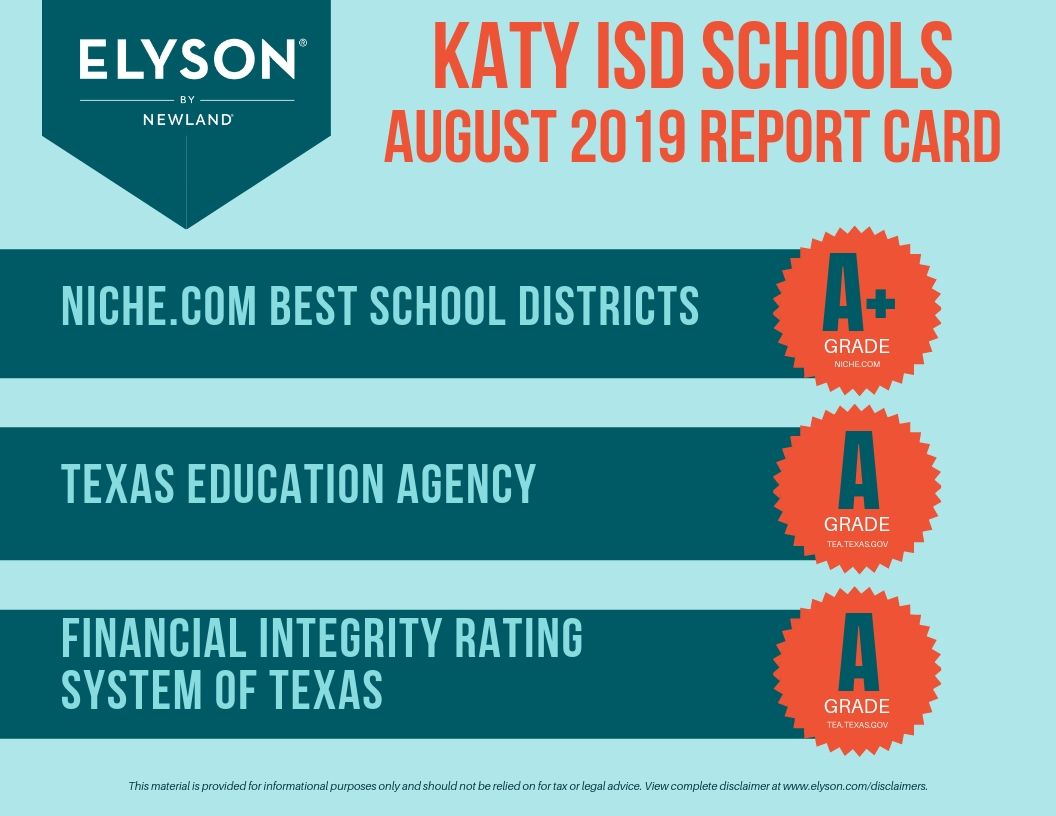 Katy ISD is the only one of the 10 largest school districts in Texas to earn an overall A rating from the TEA for 2019, the first year that the agency has awarded letter grades to school districts and campuses throughout the state.
The TEA grade is a result of how a district performs in three categories, including Student Achievement, School Progress and Closing the Gaps. The first two categories account for 70% of the overall rating, while the last accounts for 30%.
Katy ISD ranks as the No. 1 Best School District in the Houston area in the new 2020 school ratings from Niche, a national ranking and review organization. Niche gave Katy ISD an overall A+ grade, with A's for Academics, Teachers, Clubs & Activities and Diversity.  For College Prep, Katy ISD earned an A+ grade from Niche.
The Financial Integrity Rating System of Texas (FIRST) gave Katy ISD an A rating for Superior Achievement. FIRST holds Texas public schools accountable for the quality of their financial management practices.
For extra credit, The College Board named Katy ISD as its AP District of the Year for expanding its Advanced Placement (AP) courses and improving student performance. Out of 12,000 AP exams taken by Katy ISD students, more than 77% scored a three or higher. Katy ISD was selected for this honor among 373 school districts nationwide.
"I am extremely proud of our staff, parents, volunteers and entire school community who come together every day to ensure that our students have access to unparalleled learning experiences in our more than 70 campuses and facilities," said Dr. Ken Gregorski, superintendent of Katy ISD.  "It is because of their work, along with the drive and curiosity of our students that Katy ISD is such an exceptional school district."
The Katy ISD campuses serving Elyson also scored well in the TEA ratings.
Paetow High School earned the highest possible B rating from the TEA, just one point shy of an A rating, despite not having junior or senior level classes during the evaluation period. Opened in 2017, Paetow also earned six of the seven possible Distinction Designations awarded by the TEA, including distinctions for English Language Arts/Reading, Science, Social Studies and Postsecondary Readiness.
The two other Katy ISD campuses serving Elyson, Bethke Elementary School and Stockdick Junior High School, both earned B ratings in the new TEA ratings. Both of these campuses also opened in 2017, as part of a K-12 tri-campus just a few miles from Elyson's main entrance. 
Starting in August, 2020, Elyson students will attend a brand-new Katy ISD elementary school now under construction in the community.
Learn more about Elyson's schools.