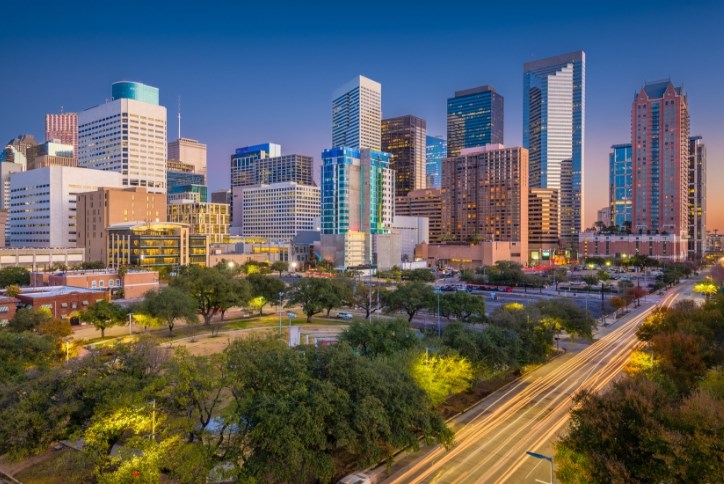 Where Houston ranks No. 1 and No. 2
The Greater Houston Partnership has created a list of more than 50 areas where Houston ranks No. 1 and No. 2. Here are some highlights from both categories, and you can view the full list at the GHP's website.
Houston's No. 1 rankings
Nation's Best Cities for Millennials – The Langston Co.
Most Diverse Cities in the U.S. – WalletHub
Top Metros Where Young Adults Are Moving – The Brookings Institution
Best U.S. City for Expats – InterNations
Cities with the Biggest Houses in America – LendingTree
Best Hospital for Cancer – MD Anderson Cancer Center – U.S. News & World Report
Top Metro Area for Economic Growth Potential – Business Facilities Magazine
Best Big Cities for New Grads – Onlinedegree.com
Best Big Cities to Begin Your Career – Bankrate.com
Top Cities for Minority Entrepreneurs – Entrepreneur Magazine
U-Haul Destination Cities – Houston Chronicle
Best City for College Graduates – Money Magazine
Highest Annual Median Wage for STEM Workers - WalletHub
Houston's No. 2 rankings
Best U.S. Metro Areas for STEM Workers – American Enterprise Institute's Housing Center
Top Cities To Go and Eat in 2091 – Food & Wine
Best Quality of Life – Rice University – Princeton Review
Least Expensive Real Estate Market – Property Shark
Cost of Living in Top U.S.  Cities Hiring for Jobs – Refinery29
Top Housing Markets for New Homes – MetroStudy
Cost of Living – Cities Where Paychecks Go Far – Center for Opportunity Urbanism
Within the Greater Houston area, Katy ranks high for quality of life and outstanding public schools. Learn more about moving to Katy.