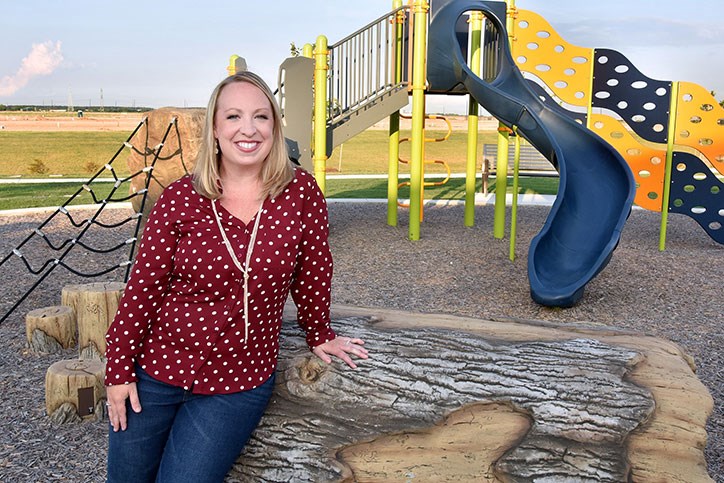 Ideas for keeping kids engaged from Elyson's Lifestyle Director
A mother of two, Elyson's Lifestyle Director Kelly understands the challenge of keeping kids engaged and entertained during this unexpected and extended break from school.
As Lifestyle Director, Kelly has an edge over most parents, since her job involves creating fun events and activities all year long, for groups of just a few residents to several hundred.
We asked Kelly for some easy ways to help kids beat boredom, and help parents stay sane, during this time. Here are her ideas – and we love that several involve encouraging them to reach out and help others.
Decorate brown paper lunch bags and donate them to Lunches of Love, which provides nutritious lunches during extended school holidays in normal times. Today, their service is more essential than ever. Bags decorated with love by hand make the lunches extra-special. You can drop off bags at the front porch of their main location, 1416 Radio Lane in Rosenberg. Anyone needing community service hours can get 3 hours for 50 decorated bags.
Make goodie and activity bags and leave them on the front porches of friends and neighbors. This is similar to the "You've Been Booed" game played during Halloween, but with different coloring sheets, games and other activities for friends and neighbors to enjoy. Here are some fun, printable activity sheets from former Katy ISD district architect/planner turned children's author Peter McElwain. He's the namesake of Elyson's first elementary school, planned to open in August.
Start a Neighborhood Window Walk and invite neighbors to join in. Start by creating pictures and craft projects to hang in your front windows and doors, then go on a "hunt" to see how many you can find. Making it a contest adds another fun angle, and changing the theme each week can help keep it exciting. Themes can include Animals, Flowers, Toys or any other fun categories.
Bring the Houston Zoo home with live webcams. These allow kids to watch a herd of Asian elephants wandering through their enormous habitat, and see rhinos roll in their mud puddle. Webcams also let you visit chimpanzees, gorillas, giraffes and leafcutter ants.
Tour the Smithsonian, enjoy a symphonic concert and drop in on other museums, art galleries and playhouses around the world with an increasing selection of virtual tours. This often-updated list offers links to virtual experiences, along with tips for how to get kids engaged.
Record your child reading a book, then share it with friends and neighbors. Encourage them to do the same for your kids to watch.
Create a LEGO Challenge like the ones on the TV show, "LEGO Masters." Come up with a new theme or challenge each day. This can be done with siblings or virtually with friends via photos or Facetime.
Virtual playdates and virtual boardgames are more activities you can enjoy with Facetime and other technologies.
For a quick and easy boredom-breaker, try blind taste tests. Skittles work great – everyone can try to guess the color as well as the flavor.
Remember, we are all in this together!