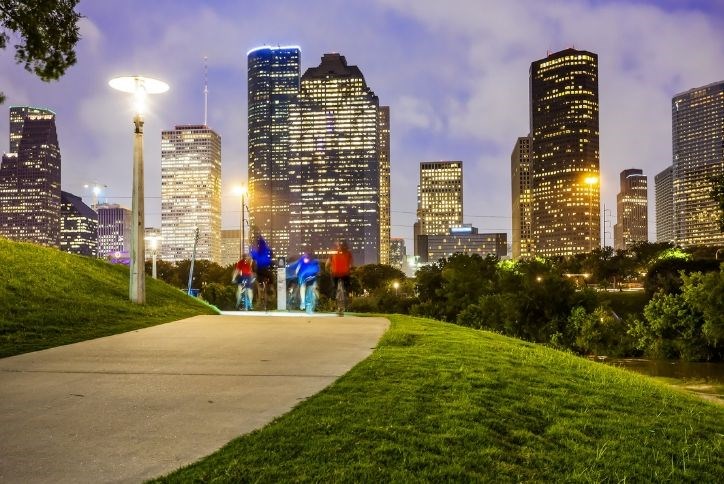 10 Things to Know Before Moving to Houston
Some folks have misconceptions about Houston, thinking that everybody here is a cowboy or cowgirl, that there are oil wells everywhere, and that we don't have any trees.
Truth is, you're as likely to see ballet slippers and saris as cowboy boots, though we do love our rodeo – as huge here as Mardi Gras is in New Orleans. Oil is a huge business here, but you're more likely to see gleaming skyscrapers in the Energy Corridor than oil wells. And we have lots of trees, especially at Elyson.     
If you're thinking about moving to Houston, here are 10 things to know that will help you feel like a native sooner. And go ahead – get a pair of new boots, too.
Houston is diverse. If you want to see the future, look at Houston, the most diverse city in the U.S., according to a 2019 report from WalletHub. With no ethnic majority, and with nearly one-in-four residents foreign-born, Houston mirrors what demographers predict the U.S. population will look like in four decades. The WalletHub study analyzed 501 U.S. cities for socioeconomic, cultural, economic, household and religious diversity, and Houston came out on top. Like Houston, Elyson is a very diverse community. Meet some of our families with our Resident Stories.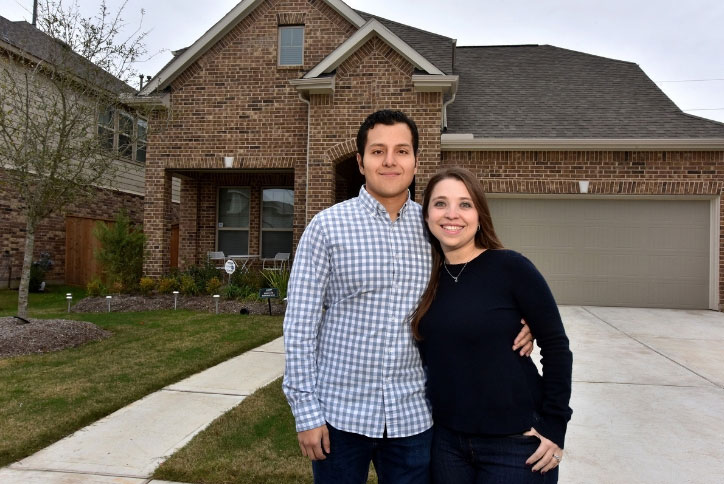 Houston is a great city for homebuyers.  Houston is the friendliest city in Texas for homebuyers, and it ranks among the Top 10 most buyer-friendly cities in the United States, says Zillow. The analysis "shows how hot a region's housing market is compared to others by analyzing sale-to-list price ratios, percentage of listings with a price cut, and how long homes stay on the market," Zillow states. Elyson is one of the most buyer-friendly communities in the Houston metro area, with new homes priced the low $200,000s to the $700,000s and a master-planned community lifestyle.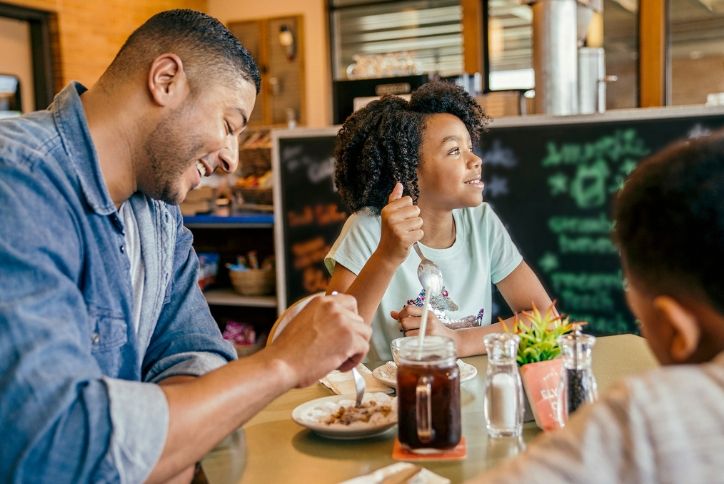 Houston is a top restaurant city. About a year ago, GQ wrote a gushing review of Houston's restaurant scene, calling us "America's best food city" and the "new capital of Southern cool." WalletHub has also weighed in, ranking Houston as one of America's top 20 food cities. At more than 10,000 Houston restaurants, you can taste the flavors of more than 70 countries and American regions in Houston's restaurants. It's no surprise, then, that Houstonians dine out a lot – 6.9 times a week, to be exact, compared to the national average of 4.9. Every part of Houston celebrates good food, and we invite you to discover these under-the-radar Katy area restaurants near Elyson. We also have our own food scene right here at Elyson, with Elyson Cafe offering a delicious daily menu and take-home family meals. Special events include Friday Night Dinners with live music and international wine dinners.
Houston is an education city. Most people don't think of Houston as a major college town, but the Bayou City is home to several top universities. The University of Houston is recognized as a Tier One university and has an "R1" (highest research activity) designation from the Carnegie Foundation for the Advancement of Teaching. This designation is given to the top three percent of qualifying institutions in the nation. Houston's Rice University is ranked as the top university in Texas by U.S. News & World Report, and it ranks No. 17 nationally. The Texas Medical Center, the world's largest medical center, is home to eight different academic and research institutions. The Houston area also offers some of the best public school districts in the nation. Elyson is proud to be part of the highly regarded Katy Independent School District, rated as the No. 1 Best School District in the Houston Area by Niche.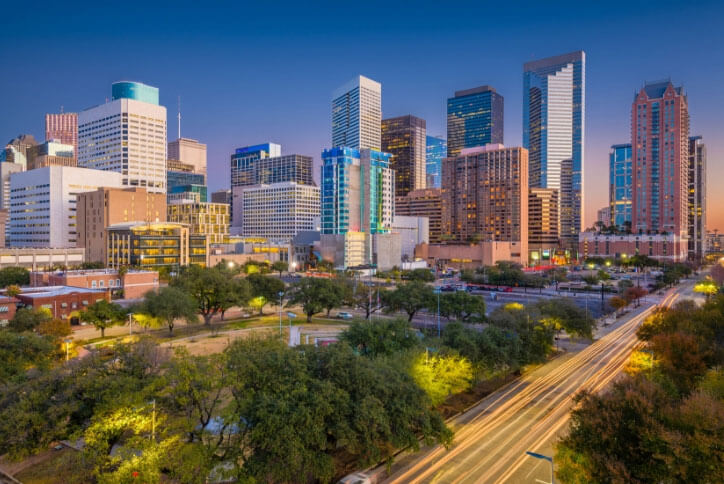 Houston is a great place to work. Houston is one of the best cities in the U.S. for finding a job, especially a high-paying one. The Greater Houston Partnership has compiled a long list of studies and reports where Houston ranks No. 1 and No. 2 in job matters, including Top U.S. Metros for Job Growth, Best Big Cities for New Grads, Best Big Cities to Begin Your Career, and Best U.S. Metro Areas for STEM Workers. Houston is one of the fastest-growing U.S. cities, and employment is at an all-time high of 3.16 million. Houston has eight distinct employment centers specializing in everything from energy to medicine, and Elyson's location along the Grand Parkway offers our residents easy access to all of them.
Houston is big. They say everything is bigger in Texas, and Houston is no exception. The Houston-Woodlands-Sugar Land Metropolitan Statistical Area, i.e. the Greater Houston region, covers 9,444 square miles, an area slightly smaller than Massachusetts but larger than New Jersey. Houston's vast size offers plenty of room for growth. In fact, Houston is projected to become the nation's third most populous city, surpassing Chicago, in the second half of the decade of the 2020s. Elyson's location on the Grand Parkway offers our residents ready access to many parts of the Greater Houston area, including Downtown, the Energy Corridor, the Galleria, the Texas Medical Center and more. Extending more than 180 miles, the Grand Parkway is Houston's third and outermost highway loop, and it's also the biggest highway loop in the nation.
Houston is a giving city. Houston ranks No. 2 on Charity Navigator's most recent Metro Market Study, which compares the performance and size of the largest nonprofits in the nation's 30 largest metropolitan markets. Houston's overall score was less than one-half of a percentage point behind the top-ranked city, San Diego. What stands out most: Houston charities received proportionately the most donations of any city in the analysis, with a median contribution level of nearly $4.32 million. Elyson also strives to be a giving community. See stories of how we give back.
Houston is an arts city. Many people don't realize that Houston is a major arts capital. We're one of the few U.S. cities with resident world-class companies in theater, ballet, symphony and opera. Downtown's 17-block Theater District is home to eight performing arts organizations, with more than 12,000 seats for adoring audiences. Only New York City has more seats concentrated in one geographic area. Just south of downtown, the Museum District is a compact, walkable area that's home to 18 institutions, visited by four million people each year. Elyson's location makes it easy for residents to enjoy Houston's arts institutions, and Katy is home to several arts organizations and museums, including the Katy Visual and Performing Arts Center.
Houston is a sports city. As SportsMap said earlier in 2019, "It's a great time to be a Houston sports fan." With three division-winning teams and a recent championship (go, Astros), Houston could be the top pro sports city in the nation, SportsMap muses. Regardless of rankings, Houston has a lot to offer sports fans. Houston's five professional sport teams have long winning traditions and loyal fans, and the city's four stadiums hold over 150,000 fans collectively and feature events throughout the year. Sports are also a big deal in Katy, where Katy ISD's 12,000-seat Legacy Stadium has been described as the "crown jewel" of high school athletics.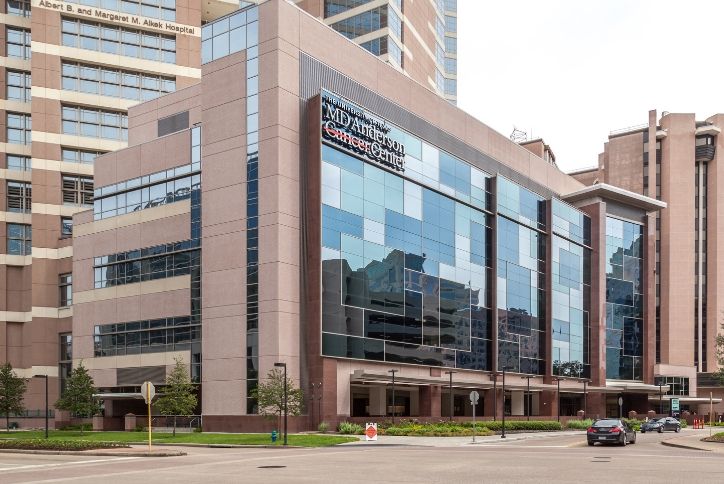 Houston is a healthcare city. We've mentioned Houston's Texas Medical Center earlier, and it merits a closer look. Located south of downtown, bordered by the Museum District, Hermann Park and Rice University, the Texas Medical Center is the largest medical complex in the world. It's also Houston's second-largest employment center, with 61 member institutions including world-famous University of Texas MD Anderson Cancer Center, Baylor College of Medicine, Texas A&M University Health Science Center, Texas Children's Hospital, Texas Heart Institute and others. More than 100,000 Houstonians work here. By sheer size, it is the eighth-largest business district in the United States, spanning 1,345 acres and generating $25 billion in gross domestic product within 50 million square feet of medical, office and research space. Several TMC institutions, including M.D. Anderson, Methodist, MemorialHermann, and Texas Children's, have opened locations in Katy, near Elyson.
Here's another list of 10 things that might help your home search – the top 10 reasons Elyson residents love where they live.