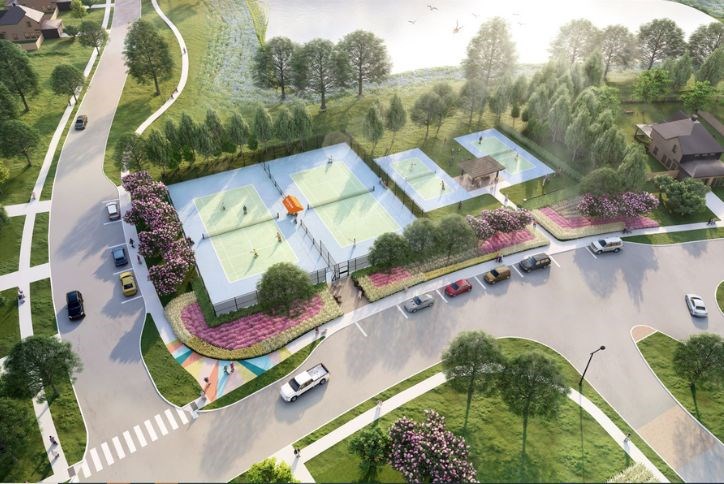 Elyson Courts opening late summer 2023 with pickleball and tennis courts
Elyson is getting another new amenity, Elyson Courts, and it's planned to open in late summer 2023, shortly before the anticipated opening of the new Lakeside Landing community center.
Surrounded by scenic lakes, Elyson Courts will offer a total of four courts – two each for the popular sports of pickleball and tennis.
Located along Elyson Boulevard, between Elyson Meadows Drive and Elyson Heritage Boulevard, Elyson Courts will add to existing tennis courts at Elyson House and pickleball courts at Fireside Park.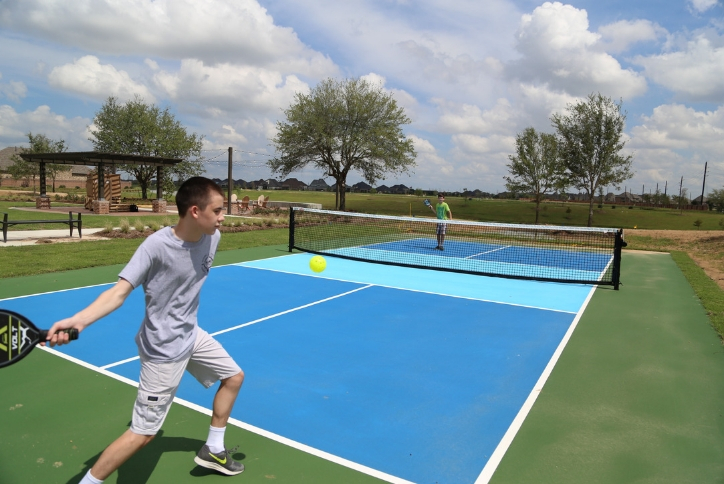 Colorful sidewalk graphics will welcome residents to Elyson Courts, with the same natural earthtone colors displayed at other Elyson amenities such as Timbergrove Park. Shade pavilions, trees and flowering plants will add natural beauty of this new amenity, which directly overlooks a large lake.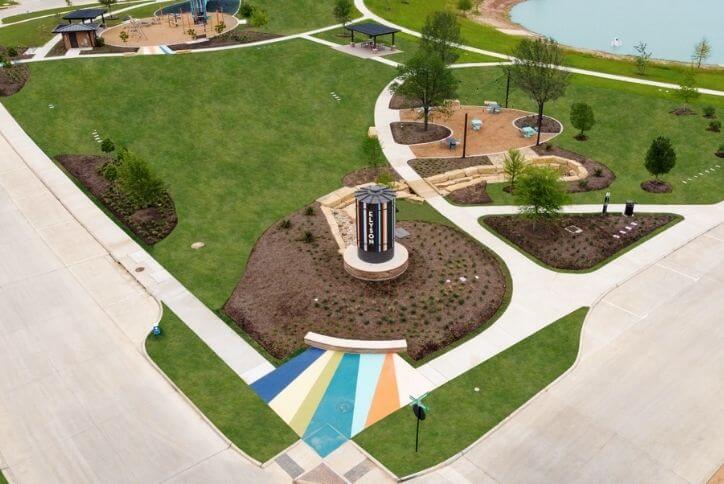 Offstreet parking will be provided, and like all Elyson amenities, Elyson Courts will be connected to the community trail system, which will extend for more than 30 miles when completed.
Elyson Courts will open just before Lakeside Landing, a major community center nestled on the shore of a 31-acre lake. Planned to open in fall 2023, Lakeside Landing will have a community center building, indoor and outdoor fitness areas, an event pavilion, two swimming pools and much more.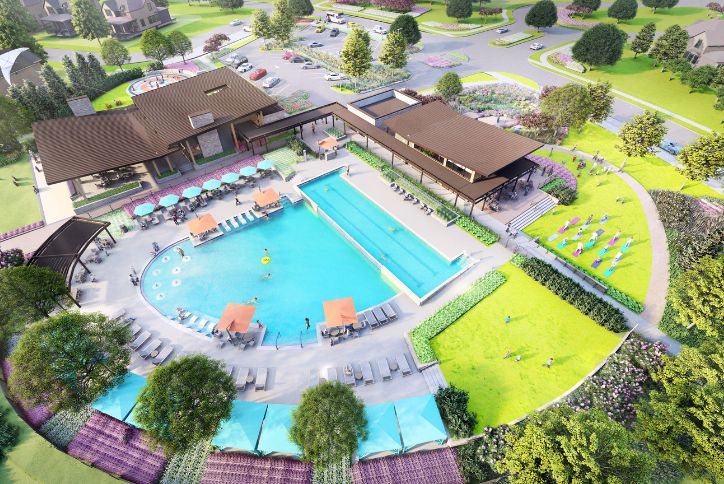 Other Elyson amenities include Elyson House, which offers a café, year-round swimming pool and tennis courts; and Elyson Commons at Bear Creek, a 145-acre park with sports fields, a dog park, outdoor fitness center and Wildflower Trail. Overall, Elyson's 3,642-acre master plan calls for more than 750 acres of parks and natural open space.
Elyson is located in the Katy Independent School District, ranked as the No. 1 Best School District in the Houston Area by Niche.