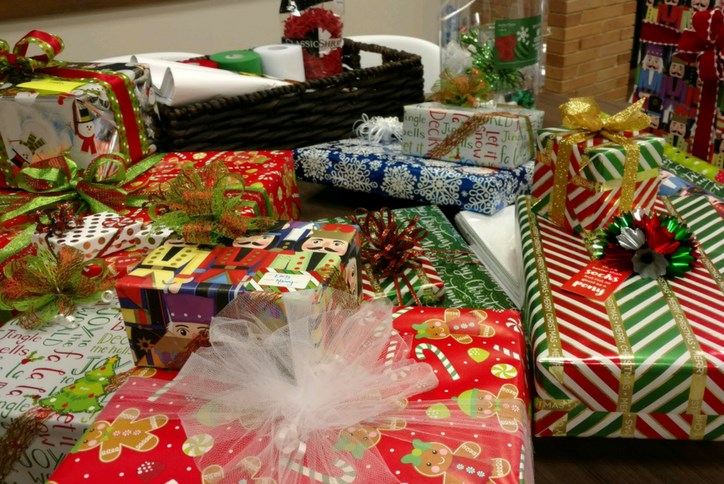 Elyson residents enjoy "Wine Down & Wrap Up" party
Elyson is just ending our first complete year as a community, and residents already have a growing spirit of camaraderie – and hopefully some new traditions.
Elyson residents recently gathered at Elyson House for the community's first "Wine Down & Wrap It Up" party, hosted by Elyson marketing manager (and gift-wrapping guru) Nancy Hyde.
While enjoying a glass or two of wine, neighbors were able to wrap presents away from prying eyes at home. For some, the party was a chance to wrap up a couple of final gifts. Others brought their entire holiday haul to wrap up.
"One resident commented that she was having to hide in her closet to wrap gifts, so she really enjoyed being able to spread out and socialize at Elyson House," Nancy said. "Everybody also seemed to enjoy the different wrapping papers and trimmings we had, so they could add more variety under their trees."
The event was craftily scheduled during a weekday evening, so residents could sneak out and return to re-hide wrapped gifts without having to go far to get this done!
See more photos from recent events at Elyson.