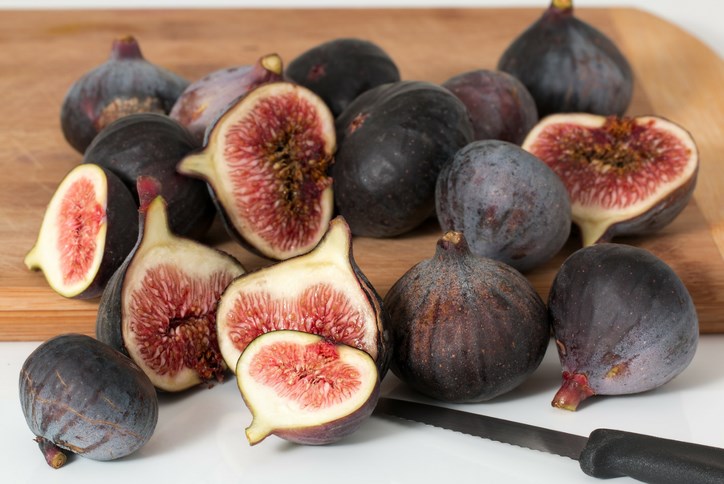 Elyson residents harvest tasty lifestyle with community orchards
From a swimming pool that's open 365 days a year to an artificial turf event lawn, Elyson residents enjoy some unique amenities. Here's another one: community orchards where residents can pick pecans, plums, figs, peaches and oranges in every season.
Elyson currently has 13 orchards sprinkled throughout its 3,642-acre master plan, and that number will grow along with the community. The orchards are located along Elyson's extensive trail network, which will ultimately meander for almost 30 miles, to provide residents with easy access to the fruits and nuts. Here is a map of Elyson's orchards.
Reflecting the agrarian heritage of the land that is now Elyson, these orchards are filled with crops that are well-adapted to thrive in the Katy area.
The fig trees are the Celeste variety, known as the "sugar fig" for its rich, sweet flavor and the beautiful purplish-bronze color of its fruits.
Japanese plums are highly prized for their dark red, sweet flesh, which is perfect for canning or eating fresh. Fun fact: Japanese plums originated in China, not Japan, but were brought to the U.S. via Japan in the 1800s.
Republic of Texas oranges are the only true cold-hardy orange trees growing in the U.S. Department of Agriculture's zones 8 through 10, which denote plant hardiness. The Houston area is in zone 9. This species produces a sweet orange that ripens between November and January.
Elyson's pecan trees are located not only in orchard areas, but large pecan trees were also planted along Elyson Boulevard. Residents are welcome to harvest pecans from all common areas.
Many of Elyson's fruit and nut trees have already started to produce edible crops, and their bounty will grow as they mature.
Late summer is prime fig season in the Houston area, and Elyson's fig trees are showing signs of an abundant crop. 
Here is a map to start exploring.
Learn more about other unique things that makes Elyson's lifestyle one of a kind.