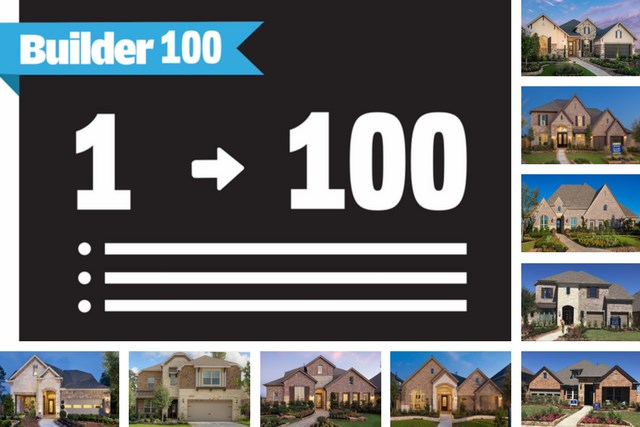 Elyson builders rank high on BUILDER 100 list
Each year, BUILDER magazine publishes its BUILDER 100 list of the nation's largest homebuilders, and Elyson's builders occupy some very strong positions in 2017.
In fact, 7 out of the 8 builders in Elyson made this year's list, which ranks builders based on 2016 closings.
PulteGroup ranks as the nation's third largest builder, with 19,951 closings. Like all of the top 10 firms on the list, Pulte sold more homes in 2016 than in the previous year.
Trendmaker Homes' parent company, TRI Pointe Group, ranked No. 14, with 4,211 closings.
Houston-based David Weekley Homes ranks No. 16 on the list. Even more impressive, David Weekley ranks as the nation's largest privately held homebuilder, with 3,895 closings.
Dallas-based Highland Homes ranks No. 21 on the list, with 2,715 closings in 2016. Counting just privately held, for-profit builders, Highland comes in at No. 3.
Houston-based Perry Homes came in at No. 28, with 1,826 closings. Among private, for-profit builders, Perry ranks No. 9.
Chesmar Homes and Westin Homes, two more Houston-based builders on the Elyson team, rank No. 42 and 77, respectively. Chesmar had 1,136 closings, while Westin had 596. Among privately held builders, Chesmar is No. 22 and Westin is No. 53.
These leading homebuilders offer new homes priced from the mid $200,000s to $600,000s in Elyson. To see what each builder has to offer, click here.