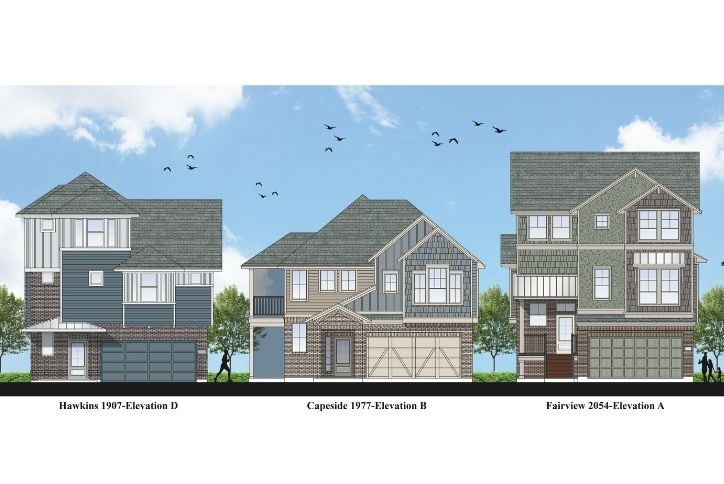 Coming soon to Elyson, Chesmar's Town Square Collection will offer homes from the high $200Ks with park views
Coming to Elyson this fall, the Town Square Collection by Chesmar Homes will offer a new approach to home design on the edge of a 145-acre park crisscrossed by trails and wildflower meadows.
Priced from the high $200Ks, the Town Square Collection will include seven two- and three-story plans ranging from approximately 1,400 to 2,000 square feet. Elyson will be the first community in Texas to offer this collection of detached, single-family homes.
Four Town Square model homes are planned to open this fall, along with the first 12 homes that will be available for purchase. Click here to join the Chesmar Town Square Collection interest list and contact Carrie Elwood for details.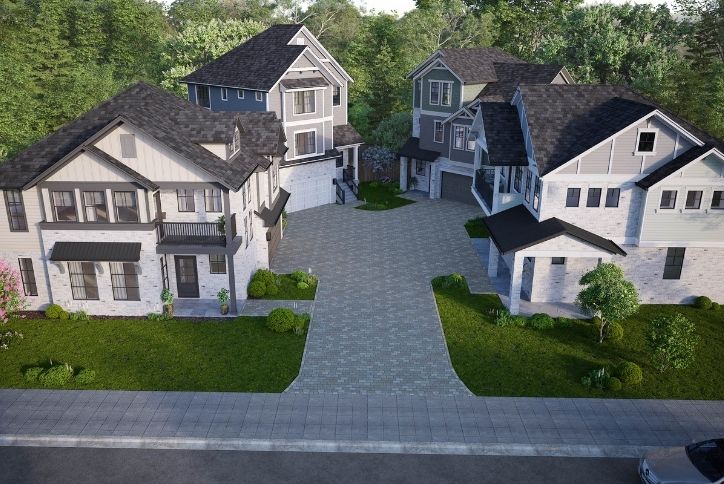 One of the Town Square Collection's most defining innovations is the neighborhood layout, featuring homes built in groupings of four, with a central courtyard leading to the driveway and a two-car garage for each home. Additional off-street parking will be provided throughout the neighborhood, planned for 98 homes.
Jana Blackburn, Chesmar's Vice President of Design, describes the motor courts as "sociable mini cul-de-sacs" with decorative cobblestone paving.
"We envision this as a very friendly neighborhood, with a central park and community garden adding even more convivial amenities," she said. "We've been very intentional about every detail for Town Square, from the layout of the streets to the open interiors and outdoor living spaces."
Blackburn said that while the Town Square Collection is at heart a series of traditional, detached single-family homes, it embraces many of the advantages of low-maintenance living.
"The yards are smaller and easier to take care of, and the interiors will offer one of our highest levels of luxury features," she said. "The floor plans are flexible, to suit a diverse range of homebuyers, whether their priority is an extra bedroom, a home office, or a fitness room. We've also designed covered patios and balconies into every plan, along with plenty of storage space."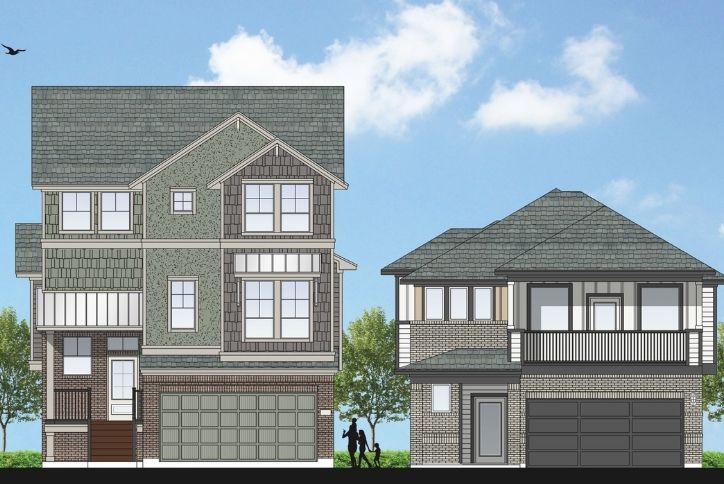 The homes will feature Modern Farmhouse style exteriors, along with elements of Prairie style architecture inspired by Elyson's first major community center, Elyson House.
Floor plans will be bright and open, with abundant windows, tall ceilings and flowing living areas open to outdoor living areas. Features will include 42-inch upper cabinets, undercabinet lighting, sliding barn doors opening to primary bathrooms, and horizontal stair railings for a contemporary look.
Brookfield Properties, Elyson's developer, was also thoughtful about selecting the location for the Town Square Collection.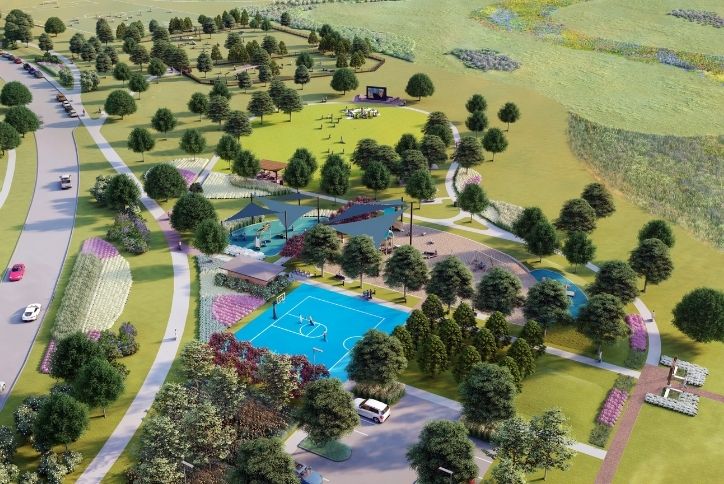 "The neighborhood's 'backyard' will be Elyson Commons at Bear Creek, a new 145-acre park with trails, wildflower meadows, a dog park, an outdoor fitness center, a great lawn, and much more," said Rainer Ficken, Vice President of Operations for Brookfield Properties.
Opening later this year, Elyson Commons at Bear Creek will be part of more than 750 acres of parks, trails and natural open space planned throughout Elyson.