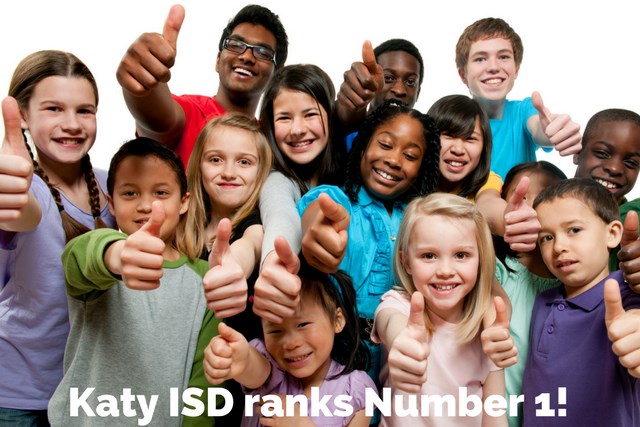 Katy ISD ranks as No. 1 school district in Houston region
The Katy Independent School District ranks as the No. 1 school district in the Houston region, according to the 2018 Best School Districts rankings recently released by Niche.com.
Niche gives Katy ISD an overall grade of A+, with additional A+ grades for the Academics, Teachers and College Prep categories.
The 2018 Best School Districts ranking is based on rigorous analysis of academic and student life data from the U.S. Department of Education along with test scores, college data, and ratings collected from millions of Niche users.
The Academics category, which accounts for 50% of a district's overall rating, is based on state assessment proficiency, SAT and ACT scores, and survey responses on academics from students and parents.
Elyson students attend three new Katy ISD schools, including Stockdick Junior High School and Paetow High School, which both opened in August 2017. Bethke Elementary opened in August 2016. These new schools comprise a K-12 tri-campus located approximately two miles from Elyson.
For more information on the Katy ISD schools serving Elyson, please visit our Schools page.