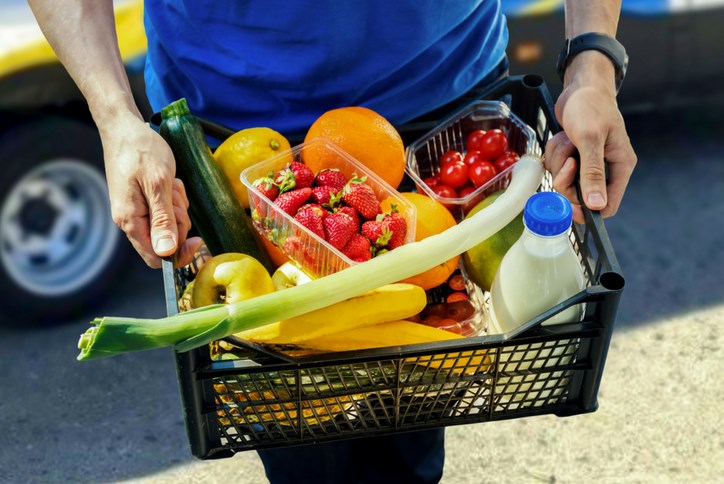 Trends of convenience: Making life easier for Elyson residents
Even when great shopping and restaurants are just a few miles away, as they are for Elyson residents, shopping for groceries online can be a huge convenience and time saver for busy families. Many local grocery stores around Elyson are now offering curbside pickup for orders.
Elyson residents are lucky to have a Kroger Marketplace, a Walmart Supercenter and H-E-B within a few miles of the community. Shoppers now enjoy the best of all worlds when it comes to getting groceries. There's still the old-fashioned, DIY way of grabbing a cart, browsing the aisles and picking out everything for yourself, but now you can also shop from your office or your phone and have groceries ready for pick-up on your way home from work.
Kroger Marketplace located at 2700 West Grand Parkway N. Katy, TX 77449 offers ClickList. ClickList is a timesaving service where you order your groceries online, choose a pickup time and pick them up at the store…without having to leave your car! This is an easy stop on your way home to Elyson.
Just across the street from Kroger is the brand new Walmart Supercenter located at 22850 Morton Ranch Rd. Katy, TX 77449 located in the Grand Morton Town Center. Walmart also offers the ability to order groceries through their website or app. Same day pick-up is available and standard pick-up is always free.
The favorite H-E-B for Elyson residents to shop at is located at 9722 Fry Rd. Cypress, TX 77433. The H-E-B Curbside Grocery Pick-Up is available from 7:30am to 9:00pm 7 days a week so residents can always find a time that works best with their schedule.
In addition to easy grocery pick-up, Elyson residents also enjoy a unique advantage when it comes to putting an easy, delicious meal on the table. Elyson Cafe, located inside Elyson House, offers family meals to go, every day of the week except Monday. Priced at $28 each, these meals feed four, with bread, salad, entrée and dessert included. Elyson Café also offers Friday night dinners with live music, poolside service, catering and more.
Explore what's close to Elyson's convenient location at Grand Parkway and FM 529.