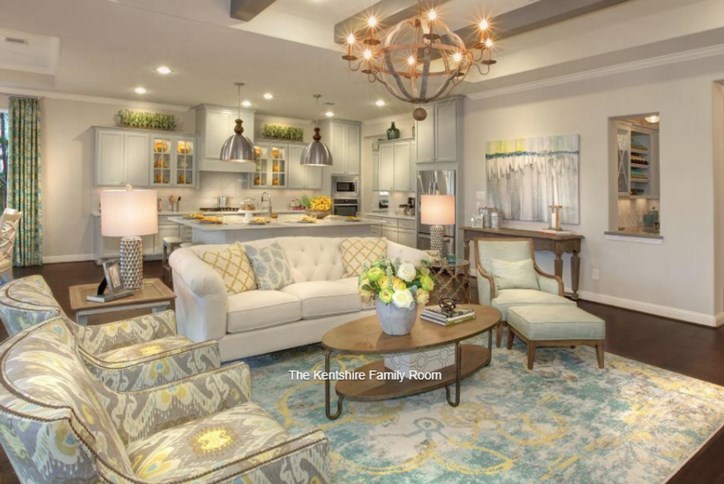 Today's empty nesters are excited about a new chapter in life
Elyson has just introduced patio homes priced from the mid $300,000s by Drees Homes, and that started us thinking about what great time this is to be an empty nester, especially in a connected and amenity rich community like Elyson.
Today's empty nesters don't fit the old stereotype of staring sadly at their kids' empty bedrooms. Now, they're much more likely to turn that space into a craft or hobby room and get on with an exciting new chapter in their lives.
In a recent survey of empty nesters from ages 40-70, more than 90 percent said they looked forward to enjoying more free time. Another whopping majority, 80 percent, said they looked ahead to more traveling.
Homebuilders such as Drees are listening to what empty nesters want in their new homes, especially because they are the second largest group of home buyers expected to drive housing gains this year.
While designed for homeowners at many different stages of life, Drees' patio homes in Elyson are perfect for empty nesters. Most are single-story plans, with wide-open casual living and dining areas, large outdoor living spaces, and abundant storage space.
These right-sized plans are also flexible, and offer all the advantages of newly constructed homes compared to used homes. The gated neighborhood – Elyson's first – makes it easy to lock and leave for extended travel.
Drees has recently opened its onsite pre-grand opening sales center in Elyson. Click here for details. 
While you're dreaming of that new home, here are some wonderful resources, whether you're already enjoying your new empty nester chapter, or looking forward to it soon.
The New York Times offers this article on "How to Thrive in an Empty Nest."
Filled with articles and advice on everything from design to activities, Our Empty Nest blends empty nester advice with a modern focus on living well and simply.
With a master plan for more than 750 acres of parks, trails, lakes and natural open space, Elyson is a great community for enjoying more free time. You can enjoy a swim and a workout at Elyson House, then meet a friend for lunch at Elyson Café. You can also walk, bike or run along miles of trails, and swim year 'round in our big pool.
When it comes to shopping, dining and entertainment, Elyson's great location puts you within easy reach of everything that Katy and Cy-Fair have to offer.