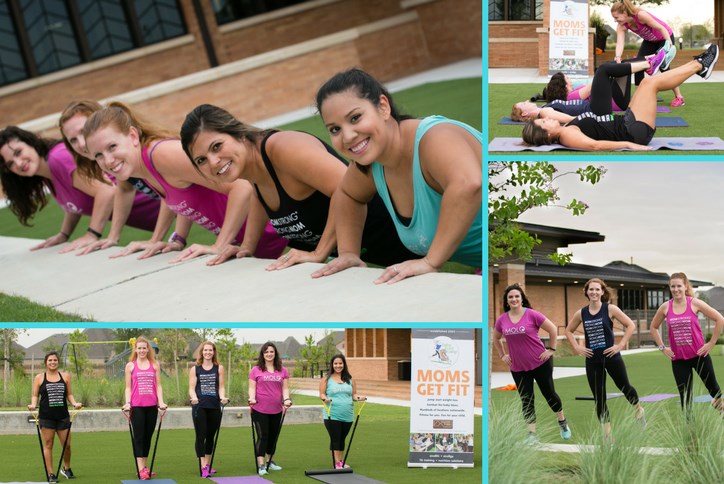 Elyson moms get fit with Baby Boot Camp classes
Elyson residents now have a new way to get fit and meet some of their neighbors. Baby Boot Camp Katy & Richmond is now offering two evening fitness classes each week at the Elyson House event lawn. 
On Tuesday and Thursday evenings, Baby Boot Camp offers a 60-minute, full-body workout that combines strength-training exercises with heart-healthy cardio drills. All fitness levels are welcome, and classes are stroller-friendly.
Part of the nationally franchised Baby Boot Camp fitness program, Baby Boot Camp offers all the benefits of a traditional boot camp with a few bonuses, including flexible hours and the ability to bring your child.
"The beautiful thing is that there are no excuses not to work out," says Victoria Salinas, of Baby Boot Camp Katy & Richmond. "You are able to bring your babies with you, get back into shape or even better shape, and develop a real sense of community with other moms."
Baby Boot Camp is not the only fitness activity at Elyson where residents are encouraged to bring their little ones. The fitness center at Elyson House includes a unique glass-walled kids activity room that lets parents work out while watching the kids have fun. Read how Elyson resident Maria Mendez, mother of two young sons, loves this feature.
Elyson residents can also keep fit on miles of trails, part of a master plan for more than 750 acres of parks, trails, lakes and natural open spaces at Elyson.
Learn more about Elyson's fun and active lifestyle.