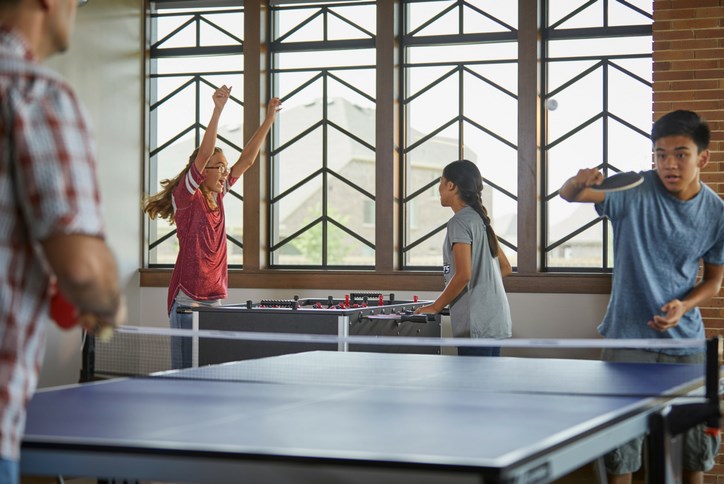 Fun ideas for Family Game Night at Elyson or anywhere
If it seems like Family Game Night is more popular than ever, it's not just your imagination. Board game sales increased 17 percent in 2017, surpassing the billion dollar mark. 
That's a very positive trend for families and society, because research is finding all kinds of benefits from Family Game Night, including better school grades, increased motor skills, and better problem-solving skills.
No doubt, the biggest benefit of Family Game Night is family bonding, which researchers have linked to everything from larger vocabularies and higher reading scores, to better relationships and emotional well-being throughout life.
At Elyson, residents can enjoy Family Game Night at home, or they can head over to Elyson House and enjoy the well-equipped gameroom. For a bigger event, they can invite neighbors to join the fun.
The Game Room at Elyson includes a variety of board games, along with foosball, ping-pong, shuffleboard, and a big-screen TV. When weather permits, the fun can spill outside to the swimming pool, playground and event lawn at Elyson House.
Family Game Night is an especially popular activity during winter, spring and summer breaks from school, or when weather makes staying inside a better choice.
Whether you enjoy Family Game Night at home or at a fun place like Elyson House, here are some tips for the best games for all age groups. And you have to have snacks.
Need five more reasons to have Family Game Night? Check these out. 
Take a 3D tour of Elyson House to see the Game Room and other features.