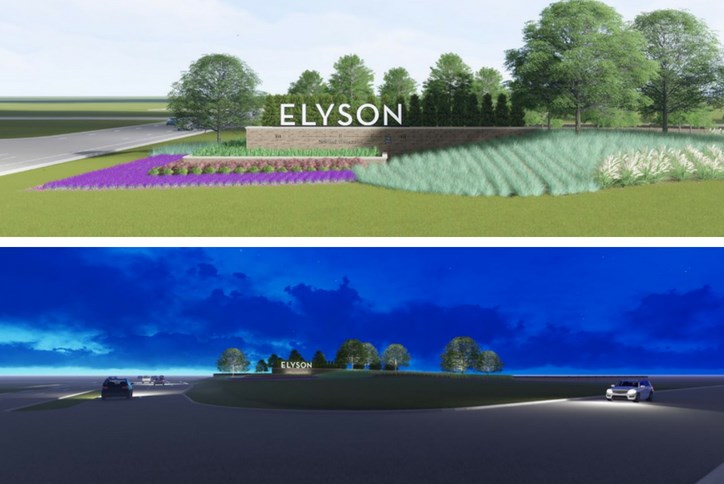 Elyson's new entry monument under construction at Grand Parkway and FM 529
Pardon our dust, but Elyson is constructing a striking new entry monument at Grand Parkway and FM 529. When it is completed this fall, it will continue the classic "Prairie style" architectural theme of our first entry monument, located at FM 529 and Elyson Boulevard. It will also harmonize with the timeless style of Elyson House, our flagship amenity. 
Our new entrance will also be beautifully landscaped, with large trees from our onsite tree farm, native grasses and shrubs, and seasonal flowers for year 'round color.
This new monument will say "welcome" to Elyson residents and visitors as they enter a community with a master plan for more than 750 acres of parks, trails, lakes and natural open spaces.
It will also be a monument to the convenience of Elyson's unbeatable location along the Grand Parkway. Roughly midway between the Katy Freeway and U.S. 290, our Katy ISD location offers resident easy access to the shopping, entertainment and employment destinations in both the Katy and Cy-Fair areas.
Learn more about Elyson's location.