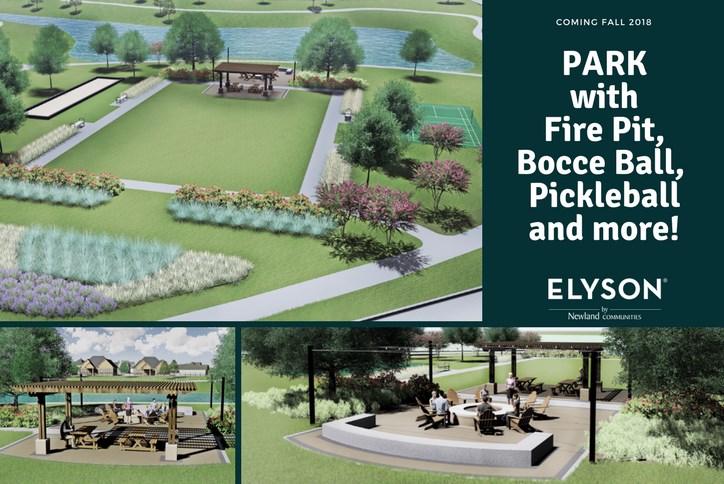 Elyson's newest park to open this fall
Planned to open this fall, Elyson's newest park will offer something for everyone, whether they want to play an active game of bocce ball or pickleball, or simply relax around the lakeside firepit.
Nestled along one of Elyson's scenic lakes, this one-acre park will include a shade pavilion and a grassy lawn surrounded by benches and colorful native landscaping. Elyson's growing trail system will loop around the park, connecting to neighborhoods and other amenities such as Elyson House.
This park is located just outside the entrance to Elyson's first gated neighborhood, offering patio homes priced from the mid $300,000s by Drees Custom Homes. Like all Elyson amenities, it will be open for all residents to enjoy.
Learn more about the 750+ acres of parks, trails and natural open space planned for Elyson.
DISCLAIMER: The renderings are for illustration purposes only, based upon current development concepts, which are subject to change without notice. No guarantee is made that the features depicted will be built, or if built, will be as depicted. (March 2018)