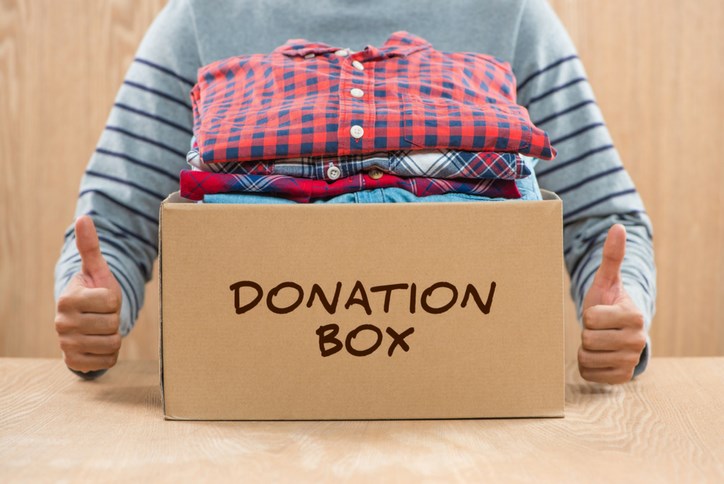 How your spring cleaning can help these 3 great Katy charities
Spring cleaning feels good, and thanks to science, we now know why. Most Americans list a messy home as one of their top five stressors, and clutter raises stress hormones for women in particular, according to Psychology Today.
On the flip side, a clean and organized home is strongly associated with an improved mood, decreased stress and heightened creativity. Add in the "helper's high" you get when you donate unwanted items to charity, and you might already be heading to clear out those closets.
Here's a great article on 20 ways to deep clean your house this spring. And here are three local Katy charities that take donations of clothes, furniture and other household goods. With many area families still recovering from Hurricane Harvey, there's never been a better time to pass on those gently used things you no longer need.
Katy Christian Ministries offers vital services such as financial aid, food assistance and crisis intervention for victims of domestic violence and sexual assault. They get nearly half of their funding from sales at their KCM Resale Store and Donation Center in downtown Katy.
Clothed by Faith provides gently used clothing, along with new socks and undergarments, to those in need. They rely on clothes donations from the community, and financial contributions are also appreciated.  The organization was able to help clothe more than 7,000 people with a week's worth of clothes after Hurricane Harvey due to the generosity of the community.
Goodwill Houston has a Katy location that welcomes on donated goods to fund its programs for employment programs and services.
If you need some inspiration for getting started cleaning, or for decorating your newly cleaned house, visit some or all of the 15 fully furnished model homes in our Elyson Model Home Village.