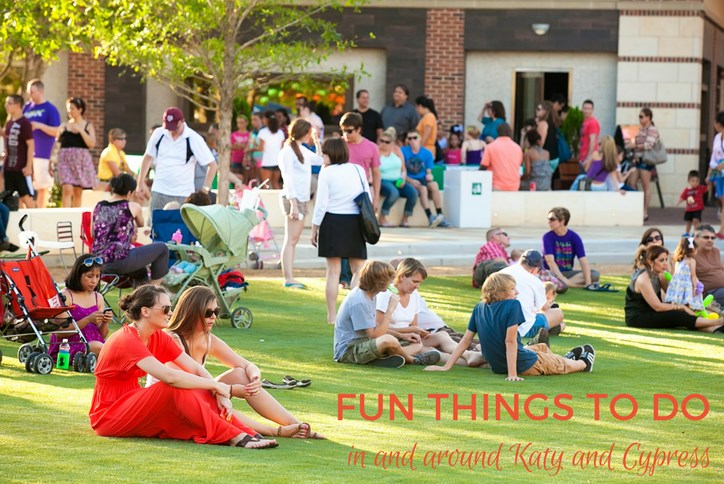 Katy ISD's spring break starts next week – here are 10 fun staycation and camp ideas
Spring break for Katy ISD is next week. Even if you've already planned an awesome family vacation like a cruise or a trip to see the grandparents, you might want to save these staycation and camp ideas for summer. And if you know of a great kids' activity we haven't mentioned, please tell us about it in the comments!
Katy Youth Soccer offers a British Soccer Camp during spring break. Each day is based around a different soccer topic as coaches build up players' skills in a fun and relaxed environment.
Mary Jo Peckham Park For All Children is a 32-acre nature oasis that's perhaps best known for its fishing lake. The park also has a mini golf course and a nearly a mile of trails.
In case the weather isn't perfect, you can always head to Katy Mills Mall for a fun afternoon for kids of all ages.  With over 175 stores, a free children's play area, a movie theatre, an indoor trampoline park and a carousel in the middle of the mall, there really is something for everyone.
Visit several museums located in Katy, including the Katy Heritage Museum, the Katy Veterans Memorial Museum and the Railroad Museum.
Check out the free activities at Central Green Park at LaCenterra at Cinco Ranch. They have special spring break activities like Reading Camps and Spring Break Cinema.
Willow Fork Park is another great Katy park to discover. This passive park is all about exploring nature, with a series of rolling hills as high as 20 feet, educational signage, trails, a disc golf course, a lake with boardwalks and much more.
Stomping Grounds Play Cafe, billed as Katy's first combination coffee shop and kids' play space, has announced plans to open right around the time that spring break ends. That's OK – there'll be plenty of opportunities to visit ahead!
Did you know that Bear Creek Park has a small wildlife preserve and aviary for rescued and rehabilitating animals? Locals call it the "Bear Creek Park Zoo." It's free to visit and kids are welcome to learn about conservation.
The Cy-Fair area near Elyson also offers many kids' activities, including Oil Ranch, featuring a 56-acre amusement park. March hours are limited, so visit their website before heading out.
For more ideas, check out this recent, well-written article on "Everything to Do in Katy, TX with Kids." 
And since we're talking about spring break, learn more about the highly regarded Katy ISD schools that Elyson students will head back to after the much needed break.