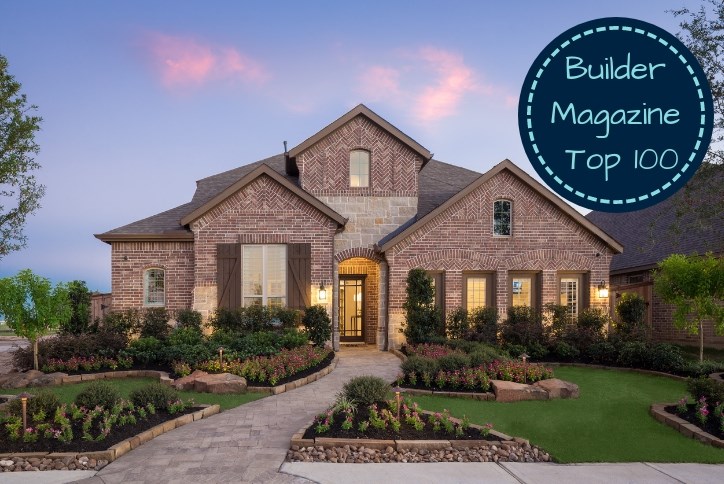 All of Elyson's homebuilders make BUILDER Magazine's Top 100 list
Each year, BUILDER magazine publishes its BUILDER 100 list of the nation's largest homebuilders, and Elyson's builders occupy some strong positions the 2018 list. In fact, all of Elyson's homebuilders made the new list, which ranks builders based on 2017 closings.
Here are the rankings for the nation's largest publicly traded homebuilders, with their total closings in parentheses:
2 – Lennar Corp., which offers its Lennar and Village Builders brands in Elyson (29,394)
3 – PulteGroup (21,052)
7 – Taylor Morrison, which offers its Darling Homes brand in Elyson (8,032)
8 – Meritage Homes (7,709)
15 – TRI Pointe Group, the parent company of Trendmaker Homes (4,697)
BUILDER also created a list of the nation's largest privately held homebuilders. Houston-based David Weekley Homes ranks No. 1 on this list, with 4,277 closings. Among all homebuilders, both publicly and privately held, David Weekley ranks an impressive No. 17.
Here's how the rest of Elyson's privately held homebuilders rank:  
8 – Perry Homes (2,079)
12 – Drees Custom Homes (1,859)
22 – Highland Homes (2,893)
24 – Chesmar Homes (1,251)
54 – Westin Homes (661)
These leading homebuilders offer new homes priced from the low $200,000s to $700,000s in Elyson. See them all at our Homefinder.