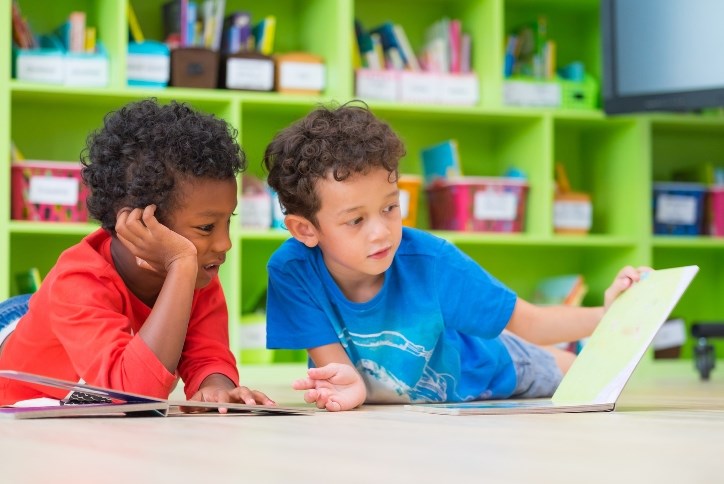 Bethke Elementary named a "School Transforming Learning"
Out of more than 9,000 public schools in Texas, only 31 schools were named "2018 Schools Transforming Learning" by the Principals' Institute. This elite group includes Katy ISD's Bethke Elementary School, where Elyson's youngest students thrive.
Schools were selected following a rigorous, months-long selection process, during which they demonstrated that they have created an innovative learning environment for their students, and that they promoted challenge thinking for their staff members.
Stockdick Junior High and Paetow High School, also zoned to Elyson, were also named as 2018 Schools Transforming Learning.
"It's very rewarding to see our Katy ISD staff and campuses highlighted for the tremendous amount of work they perform in creating unparalleled learning opportunities for our students," said Katy ISD Superintendent Lance Hindt.
Bethke Principal Carrie Lowery said the school's trophy is proudly displayed in the office. "We strive to give our students choice and voice in their own education," she said.
One of the school's most unique and successful programs is "Bison Time," named after its mascot. On Friday mornings, students meet in groups based on interests they are passionate about, and they create products and services that benefit the entire local community.
For example, a group interested in cooking recently made trail mix bags to give to bus drivers. Another group dedicated to animal welfare made toys and blankets for animals in local shelters.
All of the Bison Time projects will be showcased in an upcoming event for families and the community. We'll plan to cover that and share some of the students' inspiring projects on this blog.
Learn more about the highly regarded Katy ISD schools serving Elyson.