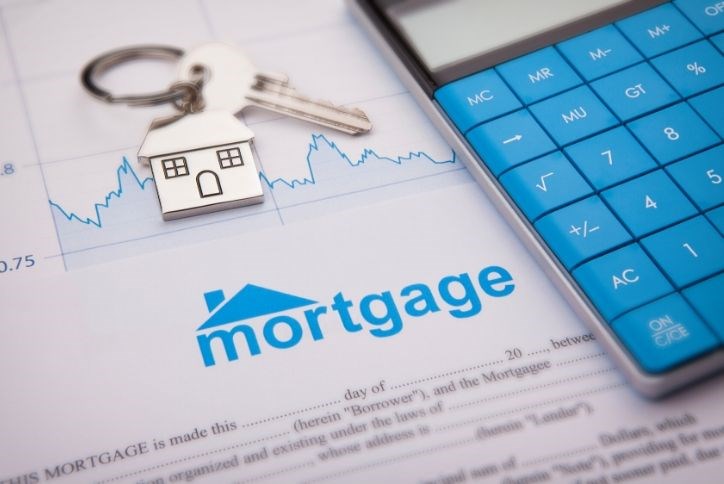 Which type of home loan is right for you?
So you've found the perfect new home by a great builder, in a community you can't wait to call home. Now, how do you pay for it?
If you're like the 73 percent of homebuyers who finance rather than pay cash for their home, you'll be taking out a mortgage. But what kind?
Conventional loans
Three out of every four homebuyers opt for a conventional loan. Quite simply, a conventional loan is one that issued by a private mortgage lender, and not guaranteed by the federal government. Because the government does not insure a conventional loan, the lender is on the hook if the borrower defaults. Therefore, a conventional loan might be harder to qualify for, requiring a larger down payment, higher credit score, or lower debt-to-income ratio.
To make things just a little more confusing, there are two types of conventional loans – but we have your crib notes.
A conforming conventional loan is one that falls within the maximum loan limit set by Fannie Mae and Freddie Mac, the government-sponsored enterprises that back most U.S. mortgages. In most states, including Texas, the maximum amount for 2019 was $484,350, as determined by the Federal Housing Finance Agency.
A non-conforming loan is for an amount that exceeds these maximum loan limits. Sometimes called jumbo loans, non-conforming loans are considered riskier than conforming loans, because Fannie and Freddie do not guarantee them.
VA loans
Backed by the Veteran's Administration, VA loans are a unique benefit available to veterans. VA loans have competitive interest rates, with more lenient credit standards than conventional loans.
Borrowers do pay an upfront origination fee ranging from 1.25% to 3.3% of the loan amount. This fee can be rolled into the loan, or may be paid by the builder or seller. The VA allows sellers, including builders, to pay closing costs. This is not required, however, so the borrower may need to pay some or all closing costs.
Another benefit of VA loans is that they do not require private mortgage insurance (PMI), which can add anywhere for 0.55% to 2.25% of the original loan amount per year. This can be significant. According to the PMI calculator from NerdWallet, a buyer would pay $338 monthly in PMI, for a total of $23,203, for a $300,000 home with a 10% down payment, until they became eligible to cancel PMI. PMI may be cancelled once a homeowner reaches 20% equity.
FHA loans
The FHA is the Federal Housing Administration, and an FHA loan is a mortgage issued by an FHA-approved lender and insured by the federal government. FHA loans are designed for first-time buyers and low-to-moderate income buyers, with lower minimum down payment requirements and more lenient credit standards than most conventional loans.
As of 2019, the FHA will finance up to 96.5% of the value of a home with an FHA loan, making it possible for buyers with a credit score of at least 580 to get a loan with a down payment of just 3.5%. For buyers with credit scores between 500 and 579, a 10% down payment is required. The FHA allows down payments to come from savings, financial gifts from family members, or grants for down payment assistance.
Debt-to-income ratios are also more lenient for FHA loans. The FHA allows borrowers to spend up to 57% of their income on monthly debt obligations, such as mortgage, credit cards, student loan and auto loan payments. By contrast, the debt-to-income cap for conventional loans is 43%.
What's My Next Step?
Now that you're mortgage savvy, some next steps include stopping by Elyson's Welcome Center, where you can learn more about our vision and get a tour of our flagship amenity, Elyson House.  You can stroll right over to our Model Home Village, where you can tour fully furnished model homes and show off your mortgage savvy with our best-in-class homebuilders.