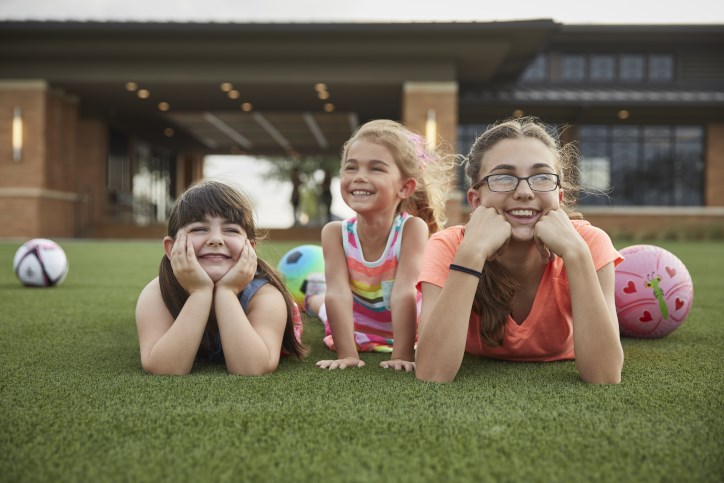 Elyson House offers fun outdoor activities year 'round
One more great thing about living in Houston is the area's mild weather, which makes it possible to enjoy outdoor activities during much of the year. Even in winter, the weather can be pleasant enough to spend time outside – sometimes in shorts!
Elyson House, Elyson's flagship amenity, has a number of fun outdoor spaces and activities that residents can enjoy for much of the year. And when it is too cold, or hot, to spend much time outside, Elyson House also has indoor amenities like the gameroom, fitness center and more.
Here are 6 fun outdoor activities to enjoy at Elyson House almost any month of the year.
Event lawn. The grass is always green at the event lawn at Elyson House. That's because it's artificial turf, making it softer and safer for kids to run around during events such as outdoor movies, concerts and parties. Even when there's no event going on, the lawn is a fun place to play.
Playground. Next to the event lawn, the playground at Elyson House also offers a soft surface and a large shade structure, along with play features designed for young kids of all ages.
Patio. The inviting patio at Elyson House is like the community's front porch. With plenty of comfy seating and big-screen TVs, it hosts everything from game watch parties to impromptu chats. The cozy fireplace adds warmth to colder days, while the deep roof overhangs offer shade during the summer.
Year-round swimming. The big pool at Elyson House is open 365 days a year, although it's unheated and no lifeguards are on duty outside of the summer swim season. But on the many mild days in spring, fall and even winter, some residents might enjoy a bracing dip – and they're welcome to plunge in. Water aerobics are also offered at the pool during summer months.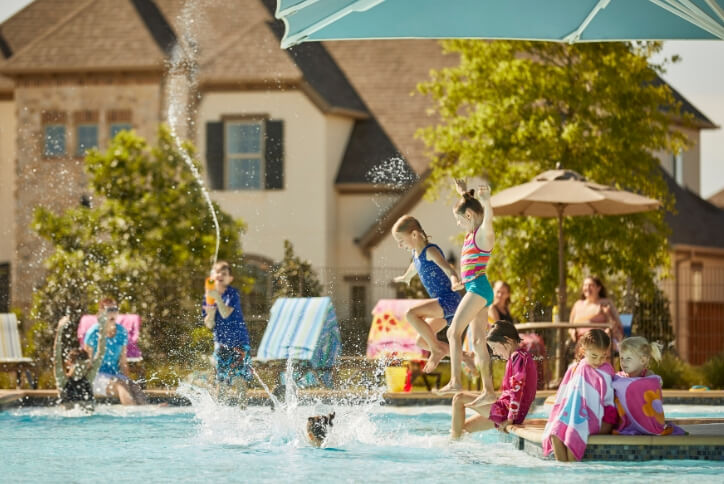 Tennis courts.  Elyson House also offers tennis courts for year 'round play. A short walk away, residents can enjoy pickleball and bocce ball at Elyson's newest park.
Trails. The trailhead at Elyson House connects to a trail system that will ultimately extend for nearly 30 miles, as part of more than 750 acres that will be devoted to parks, trails and natural open spaces in Elyson's master plan.
Learn more about Elyson's lifestyle.