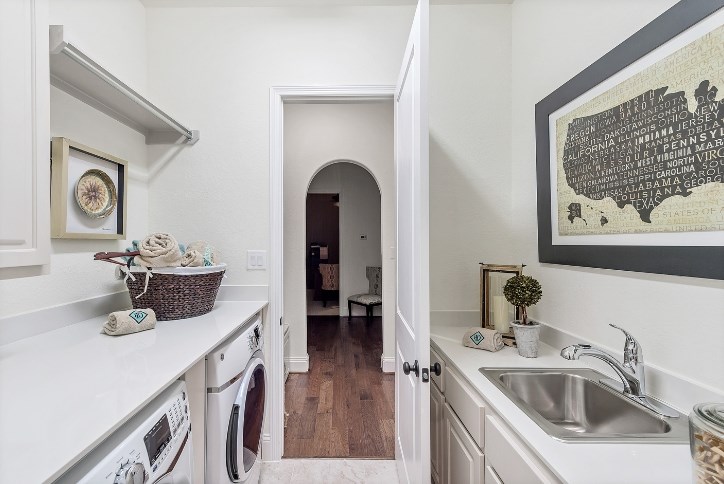 Time-saving features in Elyson's new homes make life more convenient
Along with grand entrances, open living areas and luxurious master retreats, today's homebuilders are including a number of timesaving features to make life more convenient and less stressful for every member of the family. Here are 6 of the most helpful features we've seen from Elyson's leading homebuilders.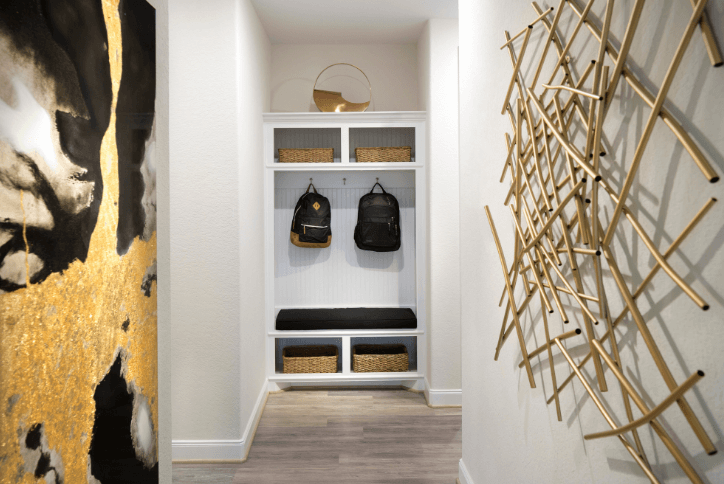 Drop zones. Whether they're called drop zones, family foyers or something else, these convenient "everyday entries" are a growing trend in today's new homes. Located at the garage entry, these thoughtful features include built-ins like backpack racks and benches with storage underneath, along with cabinets, shelves, sinks and even dog showers. Our favorite name is "morning launch room," because it sums up this room's mission of helping everyone in the family grab their gear and get out the door. See a great example in Drees Custom Homes' Brynlee II model home in Elyson.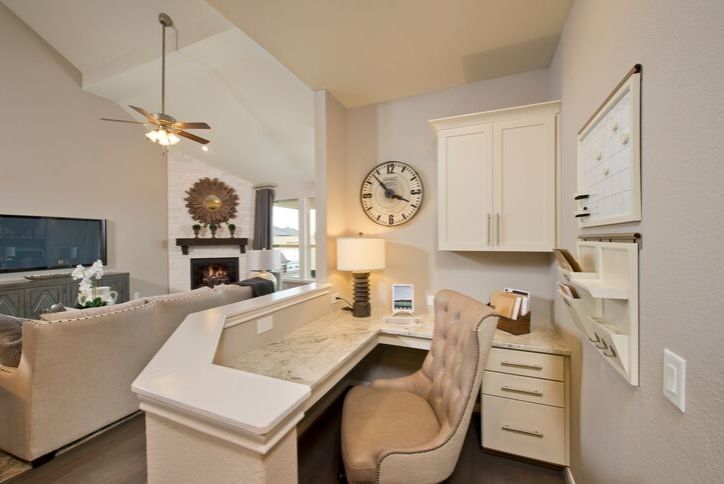 Pocket offices. Offered along with full-sized studies, pint-sized pocket offices pack a lot of productivity into small spaces. Pulte's Amherst model home in Elyson has a pocket office tucked between the kitchen and family room. The counter-height wall defines the space while keeping it open to the home's main living area, and hiding any clutter on the built-in desk. We've also seen pocket offices located near the master suite and the laundry room. Wherever they are, they're perfect for everyone from the kids completing their homework, to mom planning menus and shopping lists.
Laundry rooms. Few people would say doing the laundry is their favorite chore, but timesaving laundry loops can make washing and drying a lot easier. Quite simply, a laundry loop makes the laundry room accessible from the primary bedroom suite and the rest of the home. You can gather laundry in the primary bath and closet, then walk through a door and be in the laundry room. Once in the laundry room, you can exit another door to access the rest of the house. The door between the laundry room and the primary bedroom closet preserves privacy in the primary bedroom suite, and is lockable from the bedroom side. Darling's Design 7445 model home has one of the best laundry loop layouts we've seen.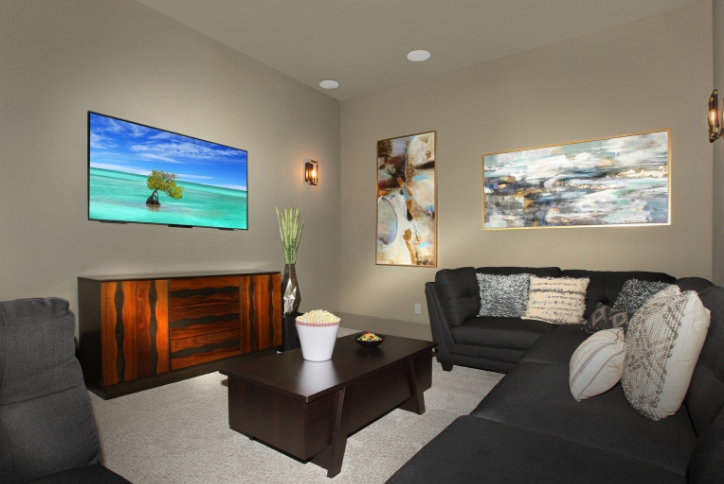 Downstairs media rooms. Not many would think of the media room as a feature of convenience, but the growing trend of offering downstairs media rooms in two-story homes is designed to make the most of family time. This layout keeps everyone on the same level and close to the heart of the home, the kitchen and family room area.
Smart storage. Storage is a must with today's open floor plans, and smart storage solutions save time and stress by providing an easy-to-reach place for everything. Hidden rooms, understairs storage spaces, and oversized kitchen islands with storage underneath are just a few of the storage spaces builders are working into today's new homes. Village Builders' Lorraine plan offers a combined butler's pantry and walk-in food pantry between the kitchen and dining room.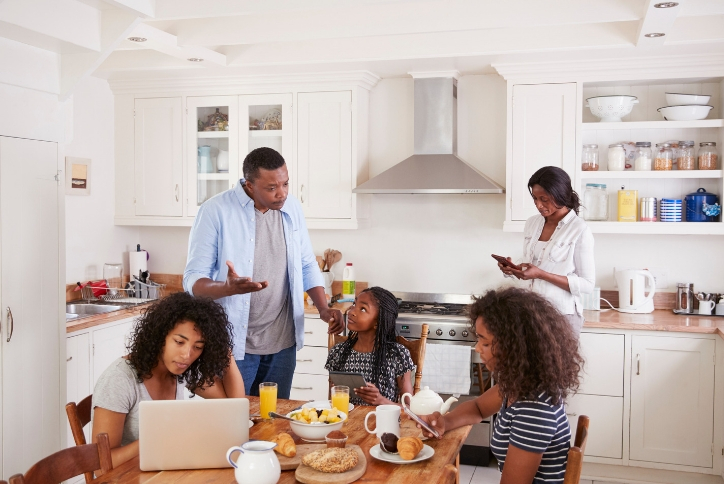 Technologies. The growing array of technologies included in today's new homes can save time and increase productivity for every member of the family. The many security features available can also enhance peace of mind. Builders such as Pulte are including smart locks, video doorbells, automated lighting and other features that can be controlled from anywhere with a smart phone. Lennar has introduced its Wi-Fi Certified Homes, offering whole-house Wi-Fi coverage with no dead spots, and automation features from Amazon's Alexa. 
With so many time-saving features offered in Elyson's new homes, residents will have more time to enjoy the community's active lifestyle, which will ultimately include more than 750 acres of parks, trails, natural open spaces and amenities like Elyson House.