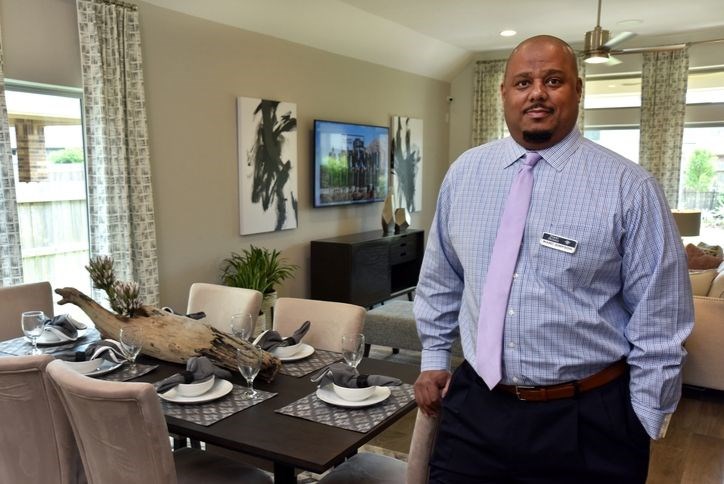 Marc Simpson of Perry Homes sells where he lives – Elyson. And he loves it.
Marc Simpson not only sells new Perry homes in Elyson; he and his family also live in a Perry home in the community.
At first, they only intended to live in Elyson for a couple of years at most, but now they're happily settled in for the long term.
"We originally bought our Perry home in Elyson as an investment. We planned to live here for a couple of years, then move back to Pearland, where we were living before," Marc says.
Marc's family includes his wife, Alicia, who works from home for the commercial real estate firm CBRE. His 15-year-old son, Michael, is a sophomore at a private high school.
As a home sales professional, Marc realized the upside potential of buying a new home in the early stage of a master-planned community by a well-known developer, and that's what originally convinced him to buy a new home in Elyson.
"Over the years, I saw the excellent job that Newland did as the developer of Cinco Ranch, Telfair, Greatwood and other highly successful Houston area communities, and how home values had appreciated in these communities," he says. "I saw a very promising opportunity to get in near the ground floor at Elyson, so we bought a home and planned to live her a couple of years before selling and moving back to Pearland."
It wasn't long before Elyson's lifestyle convinced Marc and his family to give up their plans to move back to their old neighborhood. Instead, they decided to stay in Elyson for a long time to come.
"The trails are what I love most about Elyson," he says. "Every morning, my walk around the lake gives me a chance to think and reflect in a serene and quiet environment. We didn't have that kind of amenity in our old neighborhood, and the trails were one of the major things that made us decide to stay."
On most mornings, Marc walks the trail loop around a scenic lake close to his house. "It's a distance of about two miles, and that's perfect for me," Marc says.
Marc and his fellow residents also have the opportunity to take much longer walks: Elyson's community trail system is ultimately planned to extend for almost 30 miles, as part of a master plan that envisions more than 750 acres of parks, trails, lakes, recreational amenities and natural open space.
While Marc lived in Elyson, he continued to sell Perry homes in a Sugar Land community for more than a year. This summer, he got the opportunity to both live and work in Elyson, representing a new collection of Perry homes priced from the $270,000s in one of Elyson's newest neighborhoods.
After welcoming visitors to Perry's new Design 1984W model home in Elyson, Marc offers them his personal experience as an Elyson resident.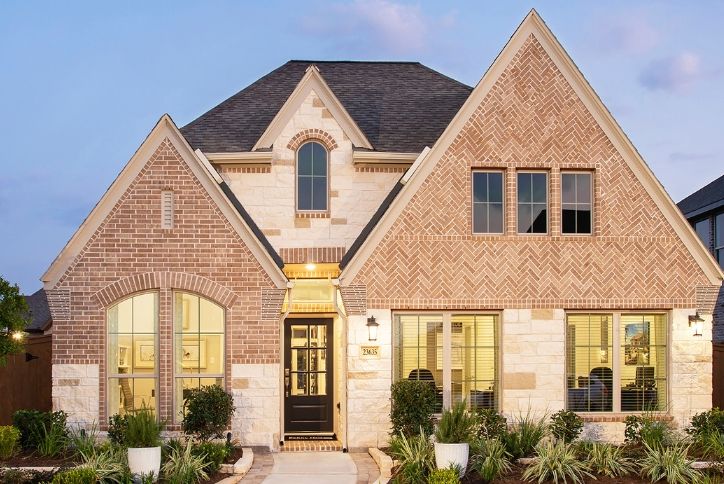 "We love all the amenities here, including Elyson House and Elyson Cafe. We eat at the café about twice a week," he says. "I tell them, from my own experience as a resident, how I've seen Newland listen and respond over the two years we've lived here. I also use my access as a resident to give buyers tours of the fitness center, which is amazing."
Marc also likes to tout the fact that Elyson's big swimming pool is open for year 'round swimming. "Everyone knows that it's often warm enough here to swim in October, but Elyson is the only community I've seen where the pool is open 12 months a year," he says.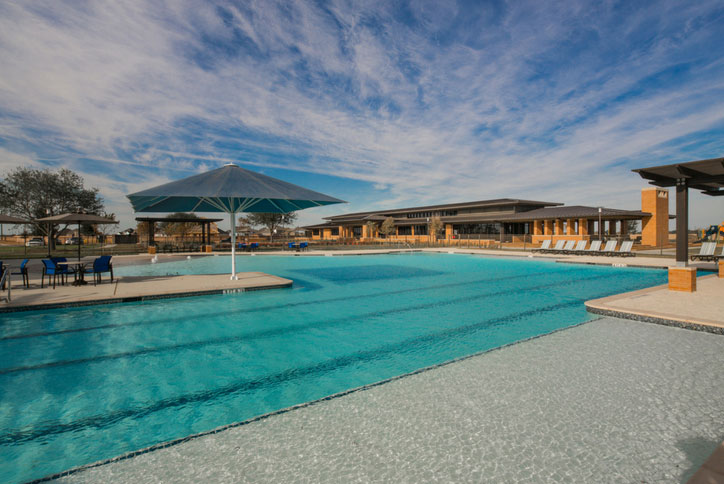 Marc began selling new homes about three years ago, after selling his own company, which provided pre-employment screening for companies. His relative newness to home sales helps him identify with his customers, many of who are first-time homebuyers.
"I'm having the time of my life because my job is all about making people's dreams come true," he says. "They walk into the model home not knowing if they are going to be able to own a new home. My job is to put them at ease and help them understand the buying process, which can seem very daunting if you've never done it before. At the end of it, they've got a new home in a great community."
Many first-time buyers don't realize that they can afford to live in a master-planned community such as Elyson, Marc says.
"I recently sold a new home for about $280,000, which is about our average sales price in Elyson. The buyers were amazed that they could like in a community like this for such a price," he says. "Most of my buyers say that living at Elyson feels like you're living at a resort. I agree, because I'm living it myself."
Read more resident stories from Elyson.