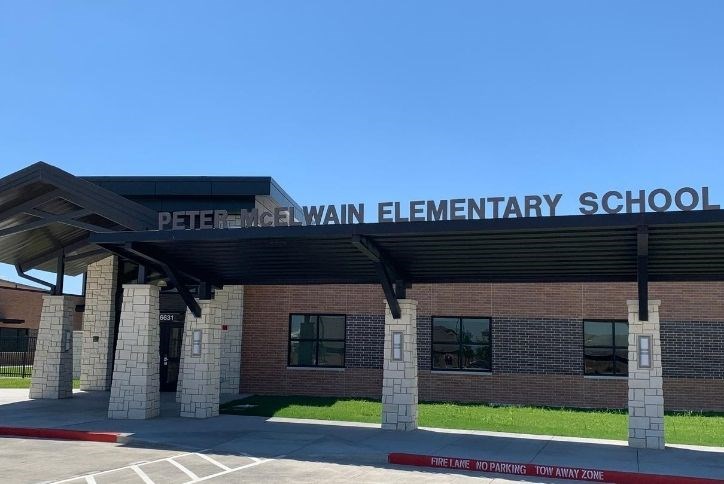 McElwain Elementary PTA Board announces 2020-21 programs
Building a strong foundation is a worthy goal for any new institution, and that's definitely the case for the Parent Teacher Association at McElwain Elementary, Elyson's first onsite Katy ISD school.
The PTA board recently announced that "Building Our Foundation" will be the theme for McElwain's inaugural year of '20-'21, with all programs to be focused around six initiatives. 
Following is a list of the initiatives and some of the early proposed programs from the PTA Board. For the beginning of the new school year, programs will be virtual, in accordance with Katy ISD's "Smart ReStart" plan. This is not a final or all-inclusive list, but it does offer an idea of the many exciting programs and activities that the PTA board has envisioned.
Inclusion, Acceptance & School Spirit
International Night, hosted in partnership with Bethke Elementary School, as a virtual or in-person showcase of the diverse cultures represented by the two schools
International Holiday Recognition will include displays or announcements of holidays such as Chinese New Year, Eid al-Fitr, Diwali, Hanukkah and Kwanzaa
Global Pen Pal Program
A "Founders Wall" with the names of pioneer 2020-21 students inscribed
An art content honoring the school's mascot, the Owl, with the winner to possibly be featured on a school T-shirt
Mental & Physical Health
Programs may include a Glow Run, Step It Up, and a Half-Mile Family Fun Run with costume prizes
Virtual Yoga Class led by volunteers
Jump Rope Challenge with digital certificates
Weekly Go Noodle breaks
Literary Enrichment
Students can design a Lego or building block structure to represent a scene or character in a book they've read
Pajama Night in the Library will feature authors, parents and teachers reading to kids, with refreshments such as cookies, milk and juice
Community Involvement
Create a Watch DOGS (Dads Of Great Students) program
Hold a book drive for a school in need
Have a Community Service Night, with possible activities such as serving food at Ballard House or dropping off donations at Katy Ministries
Organize a Homecoming Parade with community sponsors for floats; possibly combine this with a Spirit Rally held in conjunction with Paetow High School
Start a garden in partnership with Elyson/Newland and the Watch DOGS
Observe National Night Out in October to promote community between residents and law enforcement
Pancakes with the Principal could be an open forum between parents and the principal, to discuss vision and goals for the year
STEAM (Science, Technology, Engineering, Art & Math
Partner with Junior Achievement to promote financial literacy for kids
Arts & Crafts Night, where students create themed craft projects and take them home
Student Art Show, with prizes and judges from the community, including Peter McElwain
Reflections Art Program from the National PTA
Yuck Show, an assembly show with science games and demonstrations
Youth Code Jam, a computer science program for children
Family Enrichment
Family Game Night
Themed snack get-togethers such as Pastries with Parents, Donuts with Dad and Muffins with Mom
Career Exploration Festival
Mother/Daughter and Father/Son activities
The PTA Board is also exploring fundraising ideas, such as a Food Truck Festival, Pictures with Santa and a Silent Auction. Follow the McElwain PTA on Facebook.