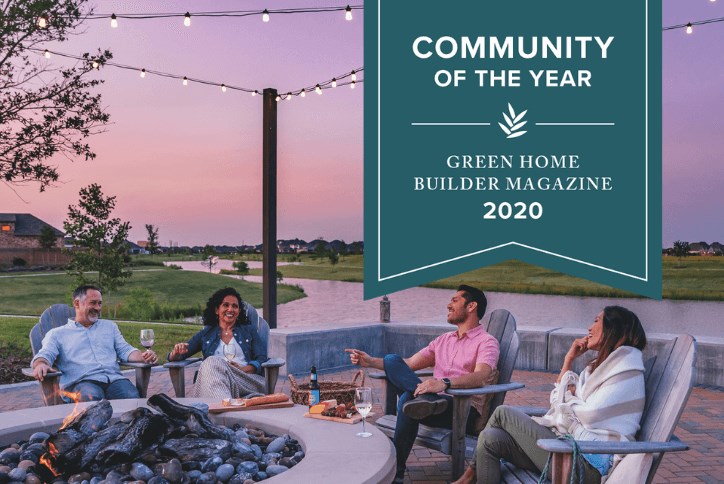 Elyson wins 2020 Community of the Year from Green Home Builder magazine
Elyson has won Green Home Builder's Community of the Year award for 2020, with the magazine lauding sustainable features such a vision for more than 750 acres of parks and natural open space that will form a "green ring" around Elyson's 3,642-acre master plan.
"With health, wellness and environmentally friendly concepts at a forefront in the housing industry, Newland continues to move the sustainable initiative forward with its projects such as the master-planned community of Elyson," wrote Brian Alvarado, editor of Green Home Builder.
The article announcing the award quoted Newland's Heather Gustafson, marketing director for Elyson. "Sustainability is a major cornerstone in the Newland approach to creating communities," she said. "Newland's mission is to intentionally design and create communities with the customer in mind – places that will only get better over time."
The article noted Elyson's success in the Houston market, with over 1,000 new homes sold since its grand opening in late 2016. It also hinted at exciting plans for 2021 that include spring grand openings for a new Model Home Village, Welcome Center and Timber Grove Park. Later in the year, Elyson plans to open a major new regional park.
This is the second major honor for Elyson and our developer, Newland, from Green Home Builder. In 2019, the magazine selected Newland as its Developer of the Year.