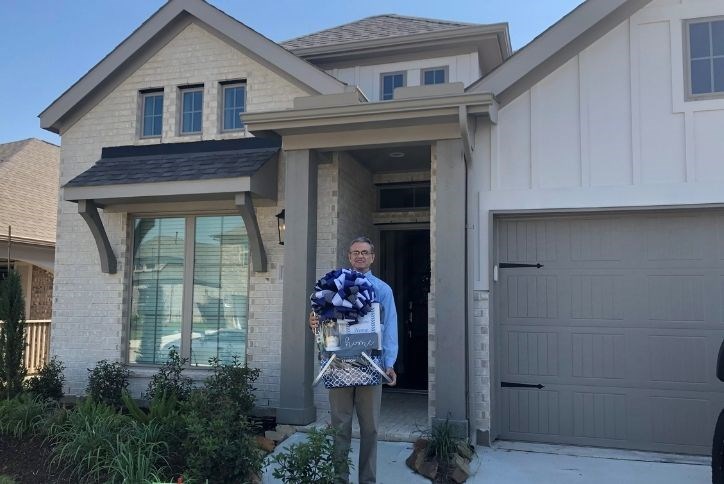 Meet Elyson's 1,000th homeowner, James Clark
Elyson is planned for nearly 6,000 homes, and almost exactly four years after our grand opening, we celebrated an exciting milestone – our 1,000th homeowner.
Nancy Hyde, Elyson's marketing manager, welcomed James Clark to Elyson with a gift basket shortly after he closed on his new home, a one-story Perry home with about 2,000 square feet.
While many first-time homebuyers are in their 20s and 30s, James proves that it's never too late to start enjoying the many benefits of owning your own home.
James had rented apartments all his life, but as he looked toward retiring from his career in accounting in 2021, he decided he wanted to buy his first home.
With his financial expertise, James couldn't resist taking advantage of today's historically low interest rates. He decided on a brand-new home, so he could enjoy his free time in retirement without the hassle and expense of repairs and remodeling.
After a nephew who lived near Elyson told him about the community, James paid a visit. An avid biker, he was immediately drawn to Elyson's trail system, which already extends for several miles and is ultimately planned to include nearly 30 miles.
"I like the idea of riding my bike on a trail and not having to mingle with traffic," James says. "Elyson is a very pretty community, with ponds and parks to enjoy as I ride."
Welcome to Elyson, James – we wish you many happy rides!
Read more resident stories.