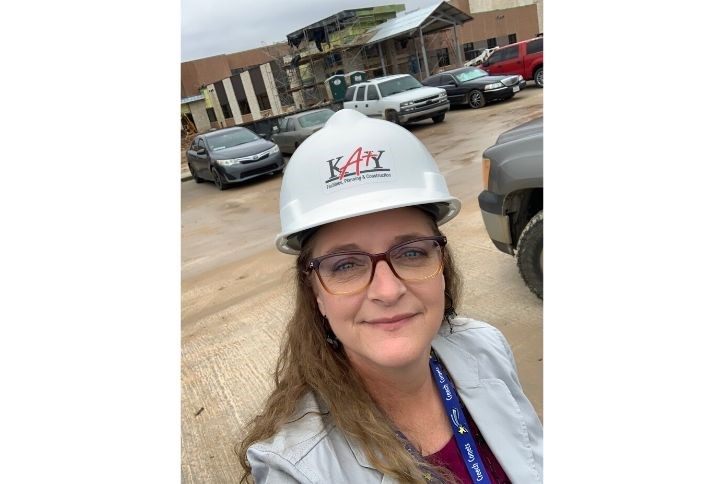 Meet the principal – and lead learner – of Elyson's new elementary school
Principal isn't the only title claimed by Euberta Lucas, the head of Elyson's new Peter McElwain Elementary School, which opens in August to serve all Elyson students. This 18-year veteran of Katy ISD likes to use an additional title, Lead Learner.
"As a leader, I also have to be a learner to inspire every student and staff member to always keep growing and developing," she said. "I like to say we're all lead learners, in charge of pursuing our own excellence every day."
"Student achievement" is one of the core values Ms. Lucas plans to bring to Elyson's first school, along with "everyone matters" and "developing the whole child."
"From the students to the teachers to the custodians, I want to create a positive environment for all learners, where everyone matters," she said. "It is important to build a strong and united campus team, to focus our efforts on creating a culture of academic excellence."
While stressing academics, Ms. Lucas wants to lead her students and staff to focus on continual growth and exploration. "At Creech, we had Shine Time, which is very much like Bethke's wonderful Bison Time program," she said. "At McElwain, we plan to have a similar program to encourage students to pursue their personal passions alongside academics."
Her vision is for McElwain Elementary to be a very friendly and welcoming school.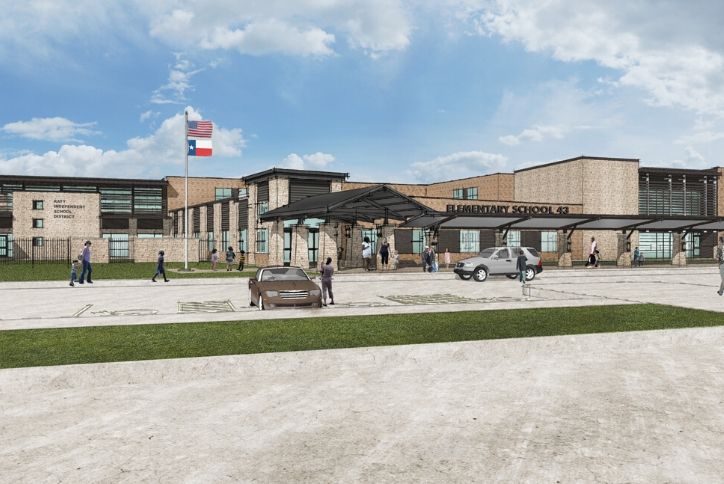 "I think we are going to open in August with a strong and immediate feeling of community, where everyone feels at home the moment they walk in the door," she said.  "With so many of our students transferring from Bethke, and with so many of them living right in Elyson, I foresee us enjoying a very warm and cohesive sense of community and camaraderie at our new school."
Ms. Lucas hopes to replicate the friendly atmosphere she enjoyed at Katy ISD's Creech Elementary, where she was principal until she was named to her new post at Elyson.
Although she has never been in charge of opening a new school before, the rebuilding of Creech Elementary following Hurricane Harvey in 2017 provided her with a parallel experience.
Creech was the only Katy ISD school that flooded during Harvey, and Lucas led the effort to relocate the school's 750 children to the University of Houston's Katy campus within three days. After a year in their temporary setting, the students were moved back to the renovated Creech campus.
Ms. Lucas says that opening Elyson's new school is the most exciting thing she's ever done in her long career in Katy ISD. Before becoming principal at Creech, she was a classroom teacher, instructional technology facilitator, instructional coach and assistant principal. She was worked in public education for 21 years, starting her career at Round Rock ISD in Central Texas.
"Although I didn't grow up in Katy, I came here often for the Great Southwest Equestrian Center," said Ms. Lucas, who participated in rodeo sports as a student in Crosby. "It's been wonderful to see the growth of Katy ISD, especially in the northwest quadrant north of I-10, where Elyson is located."
An initial enrollment of nearly 700 students is expected for the first year of McElwain Elementary, with more than half of those students transferring from Bethke.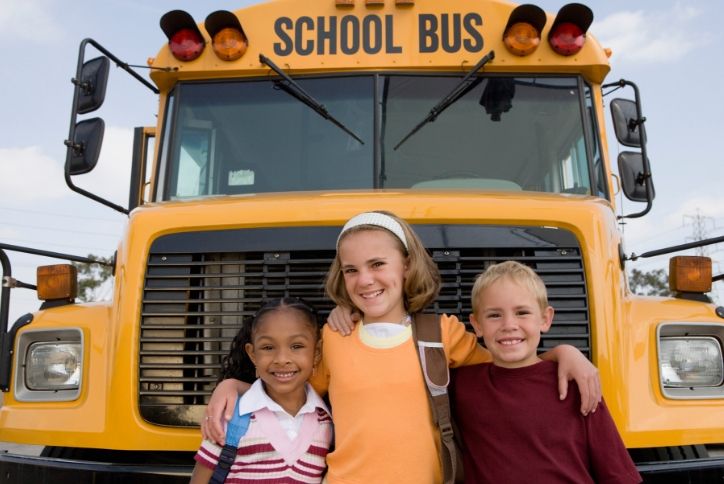 Students coming from Bethke should feel right at home at their new school, which has the same floor plan, along with a few tweaks such as a wider central hallway for a better flow of foot traffic.
Ms. Lucas plans to hire about 33 new teachers for McElwain, between four and six for each grade level.
Until the new building is ready, she is officing at Paetow High School, and she is already working to get to know her future students and their families. A coffee social was held at Bethke in February, and the first PTA meeting will be held in March. On March 31, at 6 p.m., the first general meeting of families zoned to McElwain Elementary will be held in Bethke's gymnasium.
Ms. Lucas also looks forward to hosting future gatherings at McElwain as soon as the building is ready.
The school's namesake is another reason why McElwain Elementary will be a special place, according to the new principal.
Mr. McElwain joined the district in 1998 and developed its facilities and planning department. Under his leadership, Katy ISD built 25 elementary, nine junior high and six high schools, as well as performing arts centers, administrative buildings, and facilities for outdoor and agricultural learning.
"Peter was on the design team for the original plan of our new school, which is intended to encourage collaborative learning," Ms. Lucas said. "Since he retired in 2017, he has a wonderful new career as a children's author and illustrator, and we plan to invite him out to tour the school and meet our kids. I'm sure our namesake will be a regular presence at our school."
Learn more about Katy ISD, ranked as Houston's number one school district for 2020 by Niche. Also learn more about Stockdick Junior High and Paetow High School, serving Elyson's older students. Both of these Katy ISD schools opened in 2017 just a few miles from Elyson