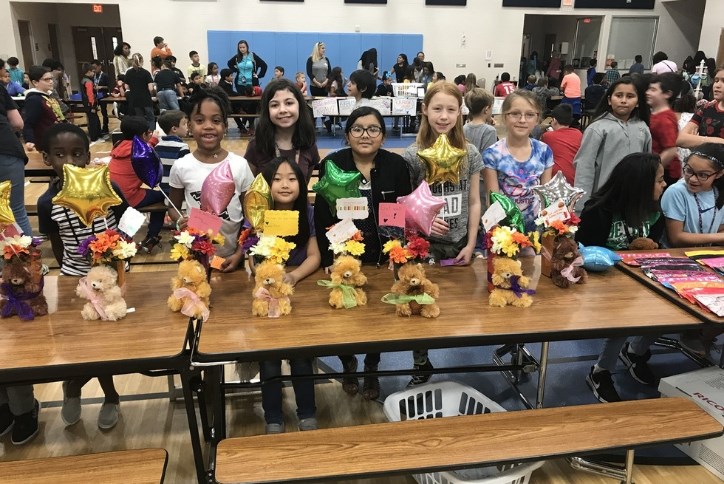 Bethke Elementary students pursue their passions with Bison Time
Students at Katy ISD's Bethke Elementary School can't wait for Fridays, and it's not just because of the weekend. Every Friday morning, Bethke students enjoy Bison Time, an innovative program where they can explore their passions and create goods and services that benefit the community.
Bison Time is named for the mascot at Bethke, one of the highly regarded Katy ISD schools attended by Elyson's kids, along with Stockdick Junior High and Paetow High.
In late 2018, Bethke invited parents and community members to an event showcasing Bison Time projects created by 42 groups of students.
As diverse as the students' interests, the projects included cat warming cubbies made for Katy's Citizens for Animal Protection, and relaxing spa products created for nurses at a local Katy hospital. Students also made journals for young residents in a local homeless shelter, and crafted a picnic table for the school's Learning Garden.
Bison Time is completely student-driven, with the students selecting their own projects and forming their own groups. The teachers are there strictly as facilitators, said Kelly Johnston, instructional coordinator for Bethke.
"Bison Time helps students understand their personal strengths and learn what skills they need to pursue their interests," Johnston said. "It also helps them learn how to work collaboratively in groups, and make connections across different grade levels."
Bison Time is for students in grades 3-5, while the younger students enjoy their own self-directed enrichment activities on Friday mornings.
Bethke opened in 2016, and Bison Time has been a highlight of every week since it began in early 2017. Students form groups and create projects in both spring and fall.
Bison Time fits in with Bethke's overall mission of student-focused learning. "One of the things that makes our campus unique is that it is student-directed. Our students become advocates for their own learning," said Bethke Principal Carrie Lowery.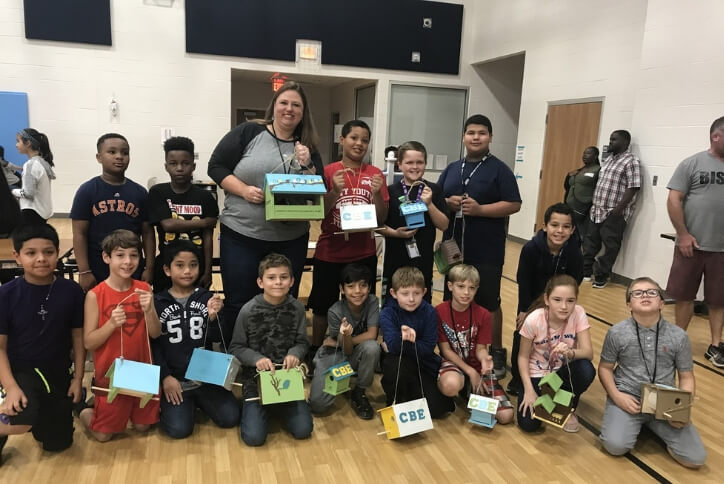 Bison Time is one of the projects that helped Bethke earn a 2018 Schools Transforming Learning designation from the Principals' Institute. Stockdick and Paetow also received this honor, given to only 31 schools statewide.
Learn more about the highly rated Katy ISD schools serving Elyson's young learners.