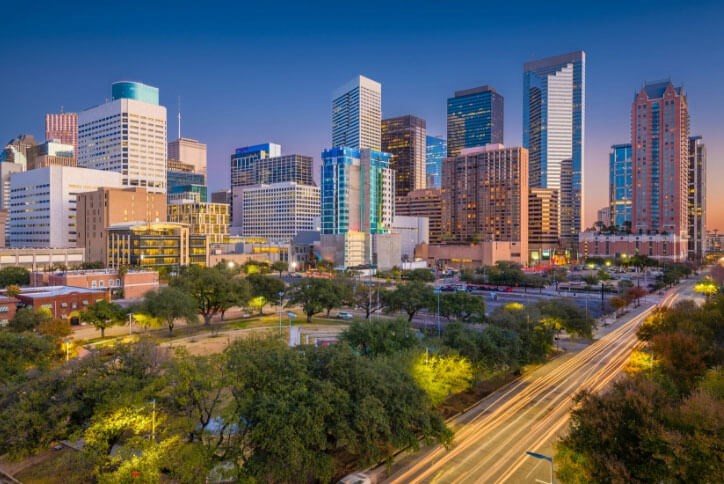 How Houston became – and remains – the Energy Capital of the World
Texans love to brag, but Houston's claim as Energy Capital of the World is founded in fact. The Houston region is home to 4,600 energy-related companies, including more than 500 exploration and production firms, 800 oilfield service companies, and more than 90 pipeline establishments.
With energy employment of nearly 250,000 workers, the Houston region has nearly one-third of all oil and gas extraction jobs in the United States.
Houston is the headquarters and intellectual capital for virtually every segment of the energy industry, including exploration, production, transmission, marketing, supply and technology. Houston is also playing an important role in renewable energy, with more than 100 solar-related and more than 30 wind-related companies based in the region. 
The Gulf Coast has been the epicenter of the energy industry for the U.S. and the world ever since 1901, when the Spindletop gusher spewed forth in Beaumont, about 90 miles from Houston. Beaumont was Texas' original oil boomtown, but when the Texas Fuel Company – later renamed Texaco – moved its headquarters to Houston in 1905, Houston's steady ascent to industry domination took off and never slowed down.
Downtown Houston is still a major hub for the world energy industry, even though the 1920s boom era buildings once occupied by the forerunners of Texaco, ExxonMobil, Gulf and others in downtown Houston have been repurposed into bustling hotels, apartment buildings, food halls and other 21st century uses.
What does Houston's energy industry look like today, and where does this workforce of a quarter-million people commute to each day? In this blog, we look at how Houston's energy industry has grown beyond downtown to move west at first, and most recently northward.
We'll also look at how Elyson's location near I-10 West and the Grand Parkway offers easy access to residents who want to enjoy new homes priced from the low $200,000s to $700,000s, a vision for more than 750 acres of recreation, and highly regarded Katy ISD schools – no matter what part of Houston they work in.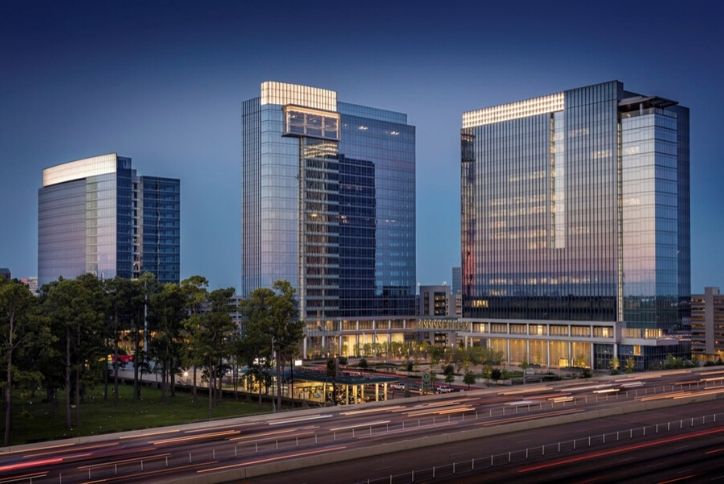 Houston's Energy Corridor
Starting in the 1970s, Houston's energy companies started to decamp from downtown and move west, where they found plentiful land for sprawling campus-style developments, and proximity to the new residential communities where their employees increasingly wanted to live.
In 2001, the Energy Corridor as we know it today was officially created by the Texas Legislature, which designated 1,700 acres as the Energy Corridor Management District.
The Energy Corridor unfolds along a seven-mile stretch of I-10 West, also known as the Katy Freeway, from Kirkwood Road to Barker-Cypress Road. It also extends south of I-10 to Briar Forest Drive (which is known as San Felipe to the east).
Today, the Energy Corridor is Houston's second-largest employment center, with more than 300 companies employing more than 94,000 workers. From 2001 to 2013, the total value of buildings and property in the corridor more than tripled, from $600 million to more than $2 billion. Only downtown Houston has a higher concentration of employees in the region.
Major energy companies and related support companies include BP America, ConocoPhillips, Citgo, Foster Wheeler, McDermott International, PCL Construction, SBM Offshore USA, Shell Oil Company, Technip USA, Wood Group and Worley Parsons.
Like Houston overall, the Energy Corridor has also diversified its employment base. The area is also home to some major non-energy companies, including Becks Prime, Golf States Toyota and Sysco.  In recent years, several hospitals have built major facilities in the area, including Texas Children's Hospital, Houston Methodist Hospital and M.D. Anderson Cancer Center.
With 26,000 acres of parkland, the corridor is also home to some of the largest parks in Houston and the nation, including Cullen Park, Bear Creek Park and George Bush Park. It has more than 50 miles of trails, including Terry Hershey Park, an 11-mile-long linear park that runs through the heart of the area.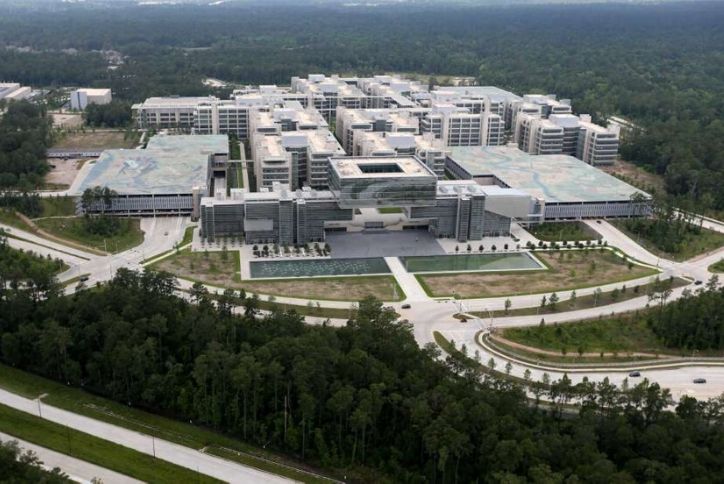 ExxonMobil heads north
ExxonMobil was one of the largest employers in the Energy Corridor and downtown Houston until 2015, when it consolidated operations from Houston and other cities into a massive new campus with space for up to 10,000 employees. When you include employees transferred from other U.S. locations such as Virginia, ExxonMobil's consolidation at its new campus represented a net gain of 2,000 jobs for the Houston area.
Located in Spring, about 20 miles north of downtown Houston, the campus includes 14 six-story office buildings, intentionally limited in height to fit in with the tree-filled surroundings. The campus also has a research laboratory, a 100,000-square-foot wellness center, a conference facility and a child development center.
With 385 wooded acres to spread out on, the new ExxonMobil campus was designed to have a collegiate feel, with no building more than a five-minute walk from any other.
The campus was intentionally laid out to encourage collaboration among employees working in energy exploration, refining, chemicals, corporate law, finance and other departments. At its  core is a three-acre pedestrian-only commons area, inspired by visits to university and corporate campuses around the nation. The office buildings have open interiors and plenty of windows overlooking the natural surroundings.
As ExxonMobil employees moved into the new Spring campus, the company vacated the 45-story downtown office tower the company had occupied since 1962. It also left behind a 37-acre campus in the Energy Corridor, along with several smaller tracts around the Houston area. The Energy Corridor property is being redeveloped into a mixed-use complex called Republic Square. The downtown building was purchased by a San Francisco-based developer and is still awaiting new tenants and redevelopment.
A game-changer for the geographic footprint of Houston's energy industry, ExxonMobil's relocation immediately created ripple effects around the surrounding area.
ExxonMobil's campus is surrounded by Springwoods Village, a 2,000-acre mixed-use project that will have some $10 billion worth of development when it is completed over the next decade. Other energy companies that have relocated to the area include Southwestern Energy, which moved 1,500 employees into a 515,000-square-foot building. A 60-acre section within Springwoods Village, called CityPlace, is planned for 4 million square feet of office, retail, hotel and multifamily space.
In far north Houston, The Woodlands has also been a smaller yet also significant player in Houston's energy industry. Its biggest claim to fame is the world headquarters of Anadarko Energy, whose two 30-story towers along I-45 North stand out amid the area's growing skyline.
Anadarko was acquired in 2019 by Occidental Petroleum, which has a 62-acre campus in the Energy Corridor, with a dozen low-rise buildings totaling 1.4 million square feet. After some touch-and-go, it appears as if the Energy Corridor's loss will be The Woodlands' gain, with the merged company announcing plans to vacate West Houston and consolidate its operations up north.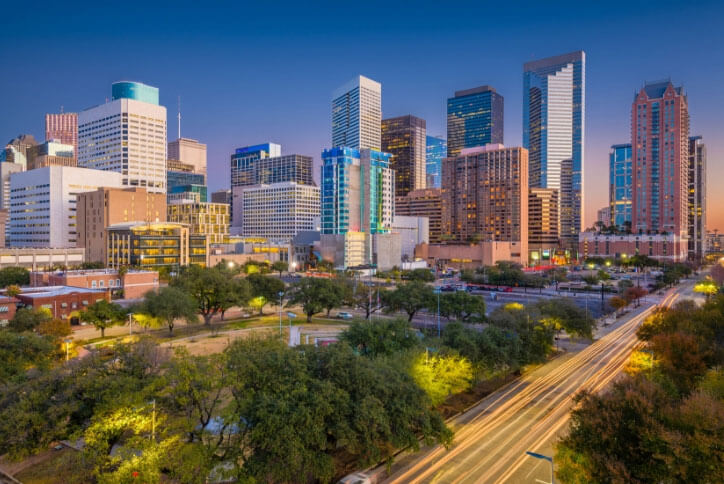 Downtown Houston
Although downtown Houston has experienced some losses of major energy industry employers, such as ExxonMobil and Shell, the city's core can still boast a major concentration of companies involved in energy and related industries.
With more than 4,500 companies and a total of 157,000 employees, downtown Houston has a substantially larger employment base than the Energy Corridor, although downtown workers are spread over a diverse array of industries.
Major downtown employers in the energy industry include Calpine, CenterPoint, Cheniere Energy, Chevron, Energy Transfer Partners, Enterprise Product Partners LP, EOG Resources, Hess Corporation, Hilcorp Energy, Kinder Morgan, LyondellBasell, Plains All American Pipeline, NRG Energy, Saudi Aramco, Targa Resources and TC Energy. A large number of law firms, accounting firms and others providing support services to the energy industry are also based in downtown, which is home to half of the 20 Fortune 500 companies based in Houston overall.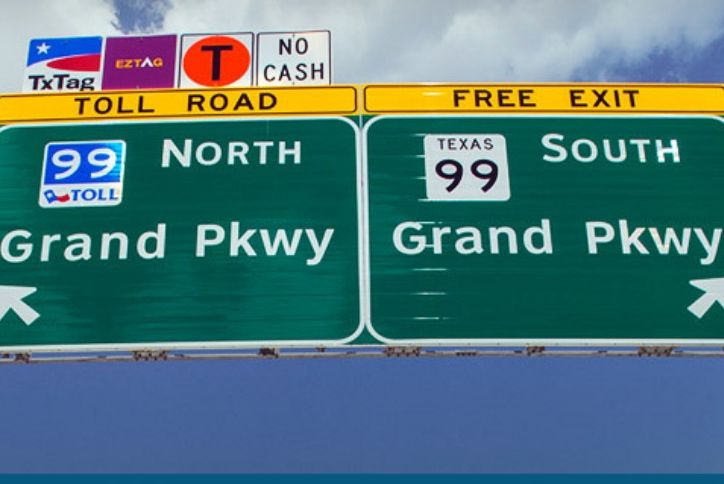 The Grand Parkway – the great connector
The Grand Parkway, the third major freeway loop around the Houston region, paved the way for new developments ranging from ExxonMobil's new campus near The Woodlands, to Elyson, the newest major master-planned community in Katy.
First envisioned in the 1960s, the Grand Parkway is the longest highway loop in the nation, measuring a whopping 180 miles. While it's undoubtedly long, the Grand Parkway actually shortens commuting times between many points in the Houston suburbs. The first segment, connecting I-10 West to U.S. 59 South, was completed in 1994. But the Grand Parkway has really come into its own just in the past few years, when it was completed north of I-10, all the way to I-45 North and The Woodlands, and beyond to the east and south.
The Grand Parkway makes it possible for residents of Elyson and other north Houston communities to commute to ExxonMobil's north Houston campus with relative ease, along a tolled freeway. With Elyson's location along the Grand Parkway, roughly equidistant between I-10 West and U.S. Highway 290 West, residents can easily commute to many other major employment centers, including the Energy Corridor and downtown Houston. In fact, a growing number of residents are choosing Elyson because the location makes split commutes a viable compromise for households with members working in opposite directions.
Learn more about Elyson's location and nearby conveniences such as Metro's Park & Ride, the University of Houston's major new Katy campus, the growing number of hospitals nearby, and local options for shopping, dining and entertainment.