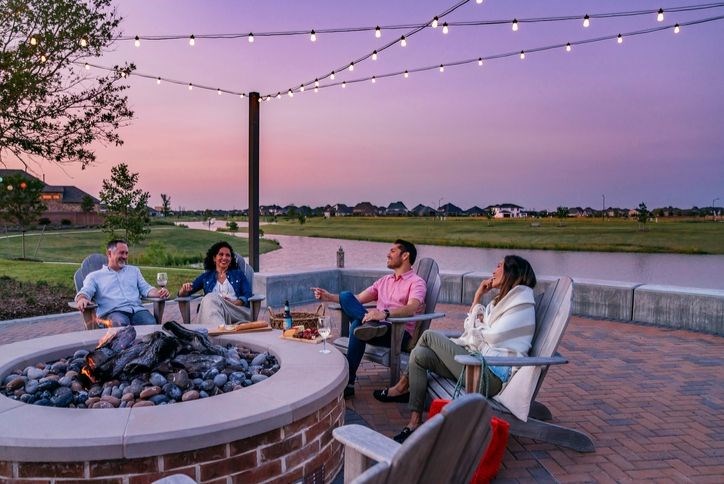 Home Buying 101: What is a master-planned community?
In Texas, master-planned communities (MPCS) are as much a part of life as pickup trucks and boots, and only Florida outranks Texas for the number of new homes sold in MPCs, according to RCLCO.
Texas is the fastest-growing large state in the nation, drawing 1,000 newcomers a day, mostly from other states and countries. Many new Texas residents may not be familiar with the concept of an MPC, so we've put together a few basic points.
For starters, here's an excellent definition of an MPC from RCLCO, a real estate advisory firm:
"An MPC differentiates itself from a suburban subdivision in one core aspect: its focus on fostering a sense of community, both in terms of housing options—including modest to large properties to meet various price points—and lifestyle amenities."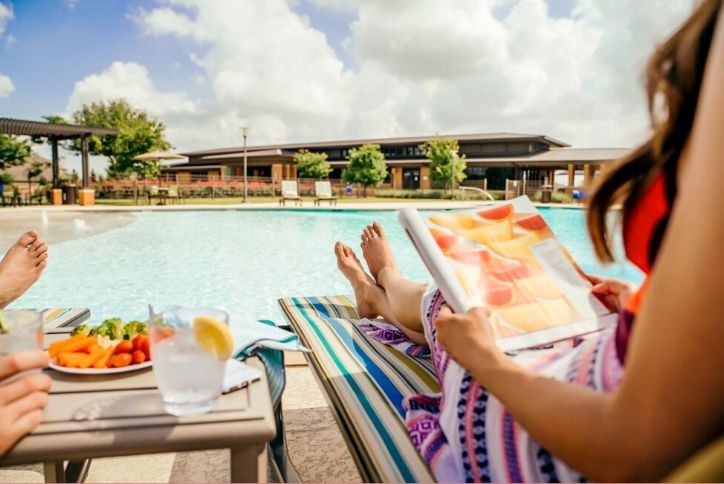 RCLCO continues: "These communities may offer the neighborhood secured access to recreational amenities, such as playgrounds, parks, or restaurants; educational opportunities, including elementary, middle, or high schools and daycare facilities; and neighborhood shopping and services, such as stores, large shopping centers, and businesses or employment centers to complement the residential neighborhoods."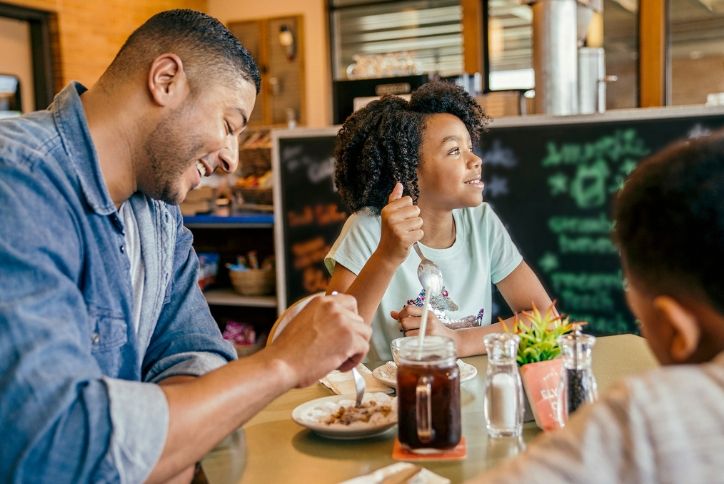 In Houston, the nation's largest city with no zoning, MPCs offer another major advantage: visibility into the future.
Because MPCs are typically large enough to create self-contained environments, they can offer residents much more assurance of what their future surroundings will look like than subdivisions can. MPCs usually designate land along major thoroughfares, typically along the edges of the master plan, for mixed uses such as retail, office and medical space. This creates a buffer between outside development and the residential neighborhoods within the MPC, and it also provides convenient onsite services for MPC residents. MPCs create strict architectural guidelines for construction of new homes and alterations of built homes, along with covenants for maintaining landscaping.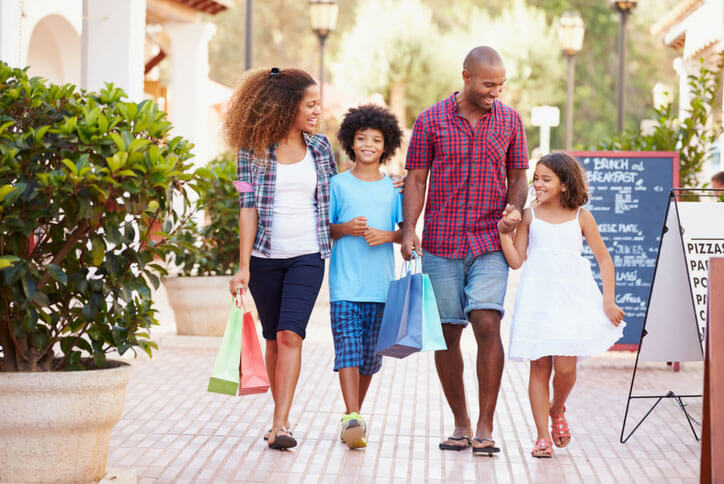 In 2019, nearly 1 in 5 of Elyson's homebuyers in 2019 were new to Houston, including families relocating from as far away as Alaska and Hawaii. Elyson also welcomed new residents from California, Colorado, Florida, Georgia, Illinois, Indiana, Louisiana, New Mexico, New York, North Dakota, Pennsylvania and Virginia.
Whether they are relocating from out of-state or from elsewhere in the Houston region, many residents choose Elyson because of lifestyle and amenities.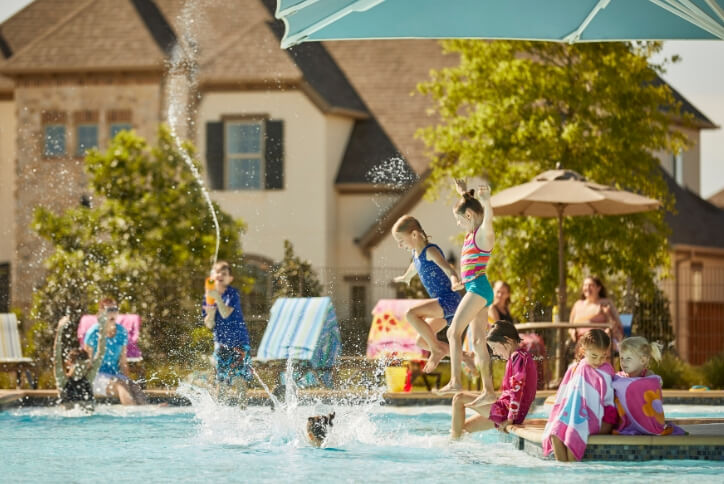 Elyson's 3,642-acre master plan devotes more than 750 acres to parks, lakes, natural open space, and Elyson House, a community center that includes a pool, event lawn, fitness center, tennis courts and a popular cafe.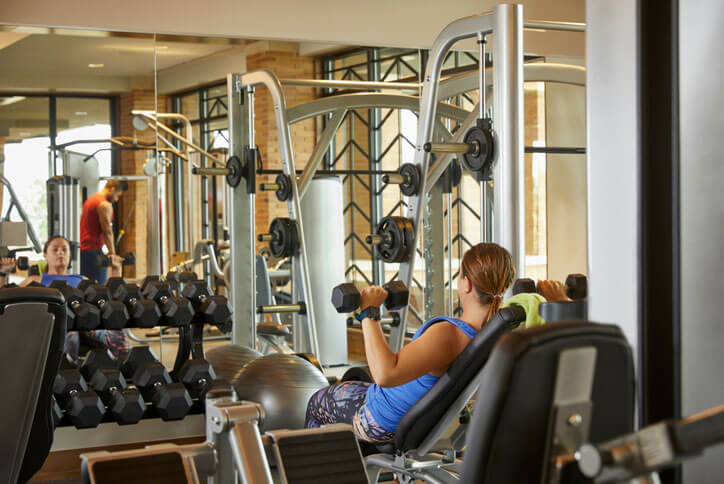 "When we decided to look for our next home, we wanted a community that was a real community," said Brad Doleman, who lives in Elyson with his wife and their young son.
Welcome Centers are another feature that is unique to MPCs. At Elyson's Welcome Center, located inside Elyson House, homebuyers will find friendly community representatives who can introduce them to the wide variety of new homes offered by 11 leading homebuilders.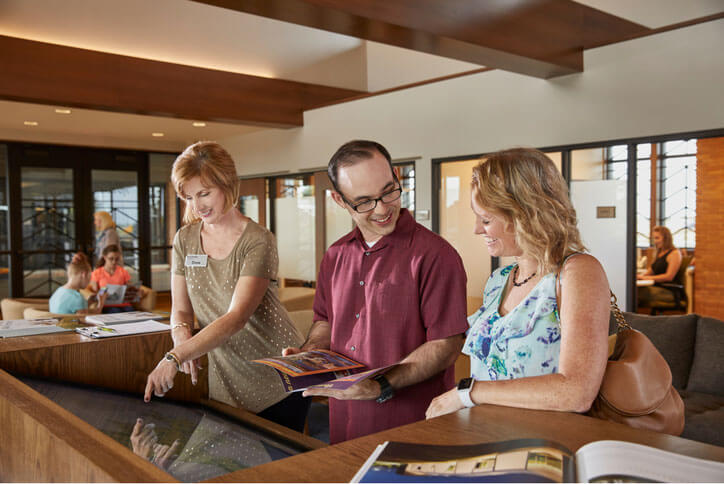 Visitors can also learn all about Elyson's recreational amenities and highly regarded Katy ISD schools. They can even grab a meal or a snack at Elyson Cafe before heading over to the neighboring Model Home Village, where they can tour 15 fully furnished model homes showcasing plans priced from the low $200,000s to the $700,000s overall.