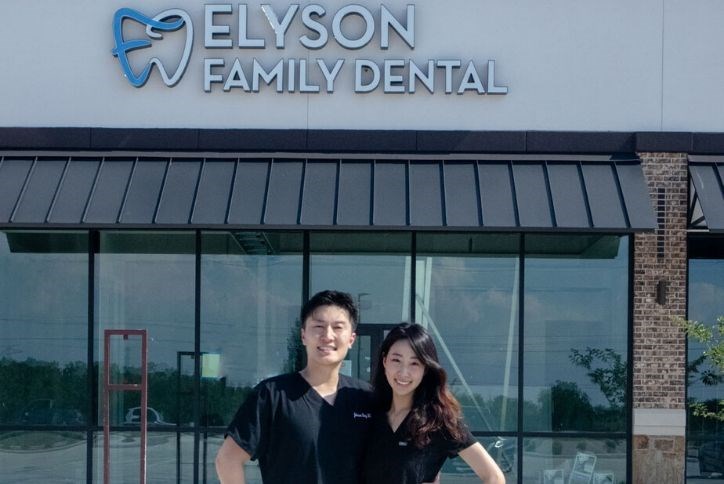 Elyson Family Dental plans summer grand opening
It's a busy summer for Clara Yoo, DDS and Johnson Cheng, DDS.
This husband-and-wife team is planning a midsummer grand opening for their new dental practice, Elyson Family Dental, in the new Shops at Elyson retail center at FM 529 and Peek Road.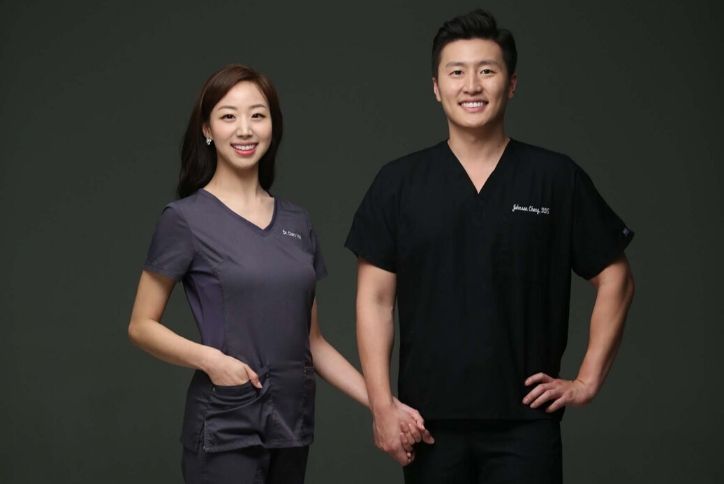 At the same time they put the finishing touches on their new clinic, Clara and Johnson are looking for a new home in Elyson.
When Elyson Family Dental opens, residents of Elyson and surrounding communities can expect to see a modern approach to dentistry with an old-fashioned philosophy of caring.
"We are creating an atmosphere that will be very modern and comforting, that feels more like home than a clinic," said Clara, who graduated from the UTHealth School of Dentistry in Houston.
"We totally understand that many people are nervous about going to the dentist, and we're working to change that," Clara says. "Our philosophy will come through in our caring attitude, as well as in technologies such as noise-cancelling headphones, and ceiling-mounted televisions for patients to watch."
The goal is to treat every patient like a family member, says Johnson, who graduated from the Texas A&M College of Dentistry in Dallas.
"Elyson is a very family-oriented community, and that's a big part of what drew us here, both for our new practice and our future home," he says. "Our vision is to create that feeling of family for each of our patients."
Elyson Family Dental will be a full-range family practice, offering everything from preventative dental care and braces, to emergency treatment and surgical services such as root canals and extractions, for patients of all ages.
Newland, the developer of Elyson, worked with Clara and Johnson to license the Elyson name for the new clinic.
"We are proud to lend the Elyson name to new businesses that serve the community. We are excited to see Elyson Family Dental nearly ready to open, and we wish them all the best success," said Heather Gustafson, marketing director for Elyson.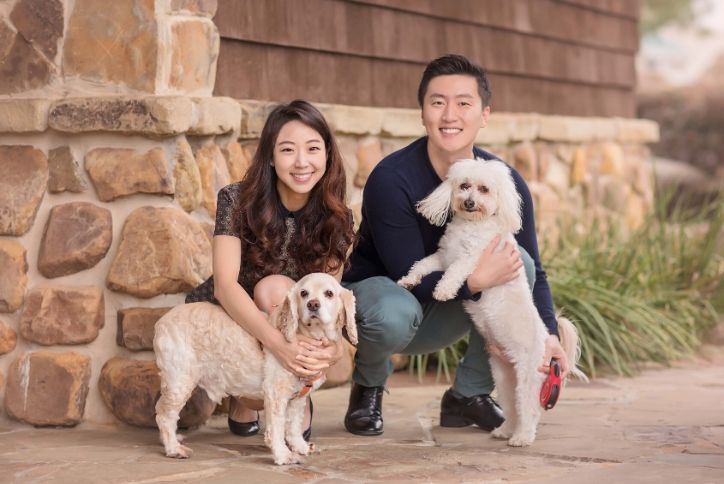 Married for just over a year, Clara and Johnson are currently living in the Heights area with their dog Oatmeal, a Cocker Spaniel. They look forward to the sense of community, and the extremely short commute, they will gain when they choose their new home in Elyson.
"We plan to be very active members of the Elyson community, both personally and professionally," Clara says. "We plan to start a family, and we think of Elyson Family Dental as our first child."
One of Elyson Family Dental's first sponsorships at Elyson will be at the community's annual July 4 celebration. Beyond that, residents can look ahead to a grand opening announcement for mid to late July.
You can reach Clara and Johnson at www.ElysonFamilyDental.com, and @elysonfamilydental on Facebook and Instagram.
Elyson's first retail center, The Shops at Elyson is almost fully leased, with other tenants including Marco's Pizza, Snowflake Donut, Maldives Nail Salon, Emily's Taqueria, Elyson Animal Hospital and Cunningham Cleaners.