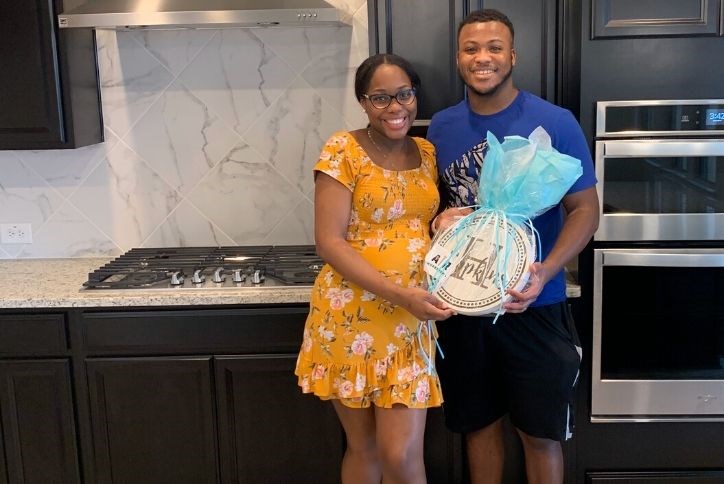 Pandemic or not, Millennials are still buying their first new homes at Elyson
This is an uncertain economic time for many families and individuals, and some have understandably postponed plans to buy a new home.
At the same time, homebuilders across the nation reported sharp jumps in new-home sales in April and May, according to John Burns Real Estate Consulting. Much of this new-home demand is coming from Millennials in their mid-20s to mid-30s taking advantage of historically low interest rates, the company said.
This is a trend we have definitely seen over the past few weeks at Elyson, where we have welcomed new residents including Olivia and Jeremy Hopkins, and Nigel Ndimande.
The Hopkins
Olivia and Jeremy are a perfect example of the dual-income, college-educated couples that have been buying their first new homes across the nation.
Both Olivia and Jeremy are recent graduates of Prairie View A&M University. She works as a nurse, and he is employed in the energy industry.
"I've always been obsessed with houses, and we started looking when we were still in college. Touring model homes became kind of a pastime for us," says Olivia.
When the couple found out they were expecting, their home search became more urgent. They moved into their new Pulte home in Elyson in April, and their baby is due in early summer.
They chose the Laredo from Pulte, a three-bedroom plan with an open family room and kitchen area, a covered patio, and a mudroom off of the two-car garage.  A 1.5-story design, the Laredo has an open loft area upstairs.
Olivia and Jeremy first looked at Elyson because the location was close to her family in Cypress, and convenient to his job in the Energy Corridor.
"With easy access to both I-10 and U.S. 290, the location was a good split for us," Olivia said.
When they learned that Elyson's first onsite Katy ISD school, Peter McElwain Elementary, would open in 2020, that was another big plus for these expectant parents.
"We planned and saved, and we had no hesitation about buying," Olivia said. "This is a perfect starter home for us, a true blessing."
Nigel Ndimande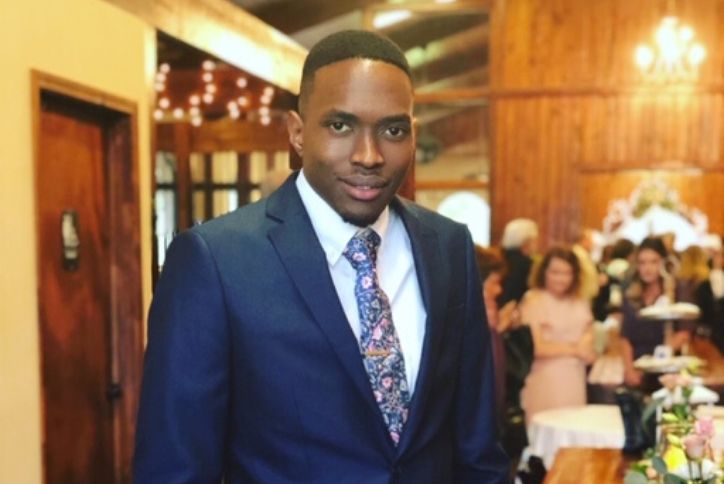 Like the Hopkins, Nigel Ndimande, a store director for H-E-B, is also a careful planner.
He is single, but hopes to marry and start a family soon, so the opening of McElwain Elementary was a major draw for him as well. He also likes that Kiddie Academy childcare center is already open next to the school site, and was impressed by plans for future retail in Elyson.
"I've always liked to plan ahead and get all my ducks lined up for the future," said Nigel. 
Nigel started looking for his first home after he was transferred to the Houston area from College Station, where he had also worked for H-E-B.
"I feel very confident about the future and my career," he said. "People will always need to eat, and H-E-B takes very good care of its employees."
Nigel chose Perry's Design 1984W, a plan that is showcased as a fully furnished model home at Elyson. This one-story plan has three bedrooms, an open family room and kitchen area, and a library with French doors.
"My favorite thing is the corner homesite, which has a very large backyard," he says. "I've always wanted to own land, and this is a very nice start."
Explore model homes, quick move-in homes, and available plans to build at our Homefinder.