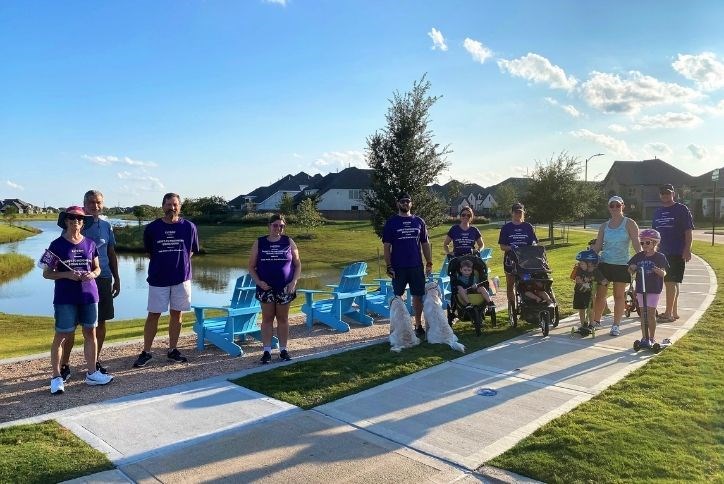 Elyson Residents Participate In Walk To End Alzheimer's
Held annually in more than 600 communities nationwide, the Alzheimer's Association Walk to End Alzheimer's is the world's largest fundraiser for Alzheimer's care, support and research.  This year instead of a large in-person gathering, the Walk to End Alzheimer's encouraged small teams to participate in their own communities on September 26th.  
Founding Elyson resident, Beth Henderson, started a Team of Elyson Walkers with a goal to raise $2,000. Team shirts were provided by the Elyson Residential Associations to all residents who raised a minimum of $25.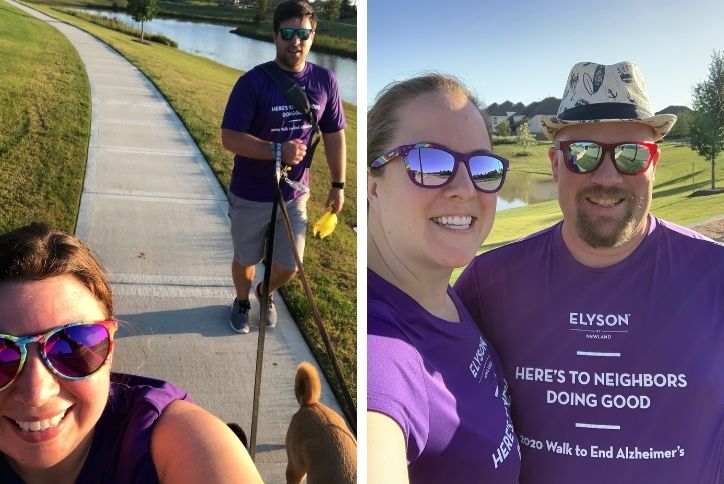 Beth became passionate about this cause after her Grandpap passed away from a form of dementia in 2008. She was the chair for her work as a partner with the Alzheimer's Association and has volunteered on the logistics committee for several years.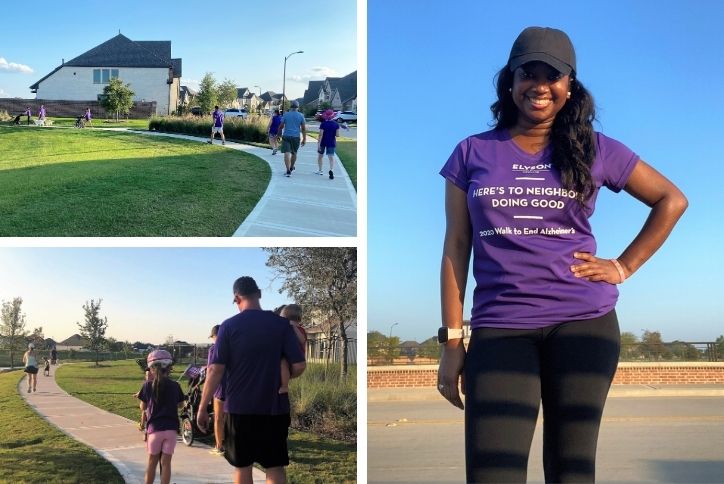 As of October 1, the team has raised over $2,600, placing Elyson Walkers in the top 10 fundraising teams in the Katy / West Houston area. However, donations are being accepted until the end of the year. To donate to Elyson's team, go to www.alz.org/walk and search for "Elyson Walkers" under find a team.