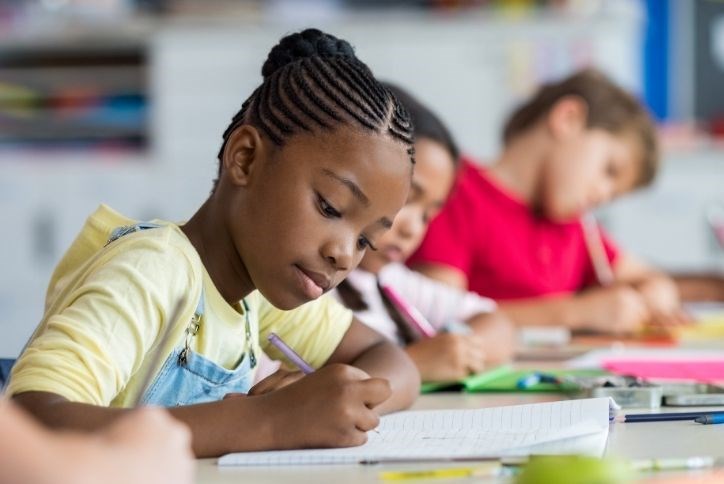 Katy ISD ranks as No. 2 Best School District in the Houston Area for 2021
The Katy Independent School District ranks as the No. 2 Best School District in the Houston Area in the 2021 school district rankings released by Niche.
Niche evaluated 45 Houston area districts, using a rigorous analysis of data from dozens of public data sources and reviews from students and parents.
Katy ISD earned an overall score of A+ from Niche, along with A+ marks for College Prep and Diversity. Katy ISD also scored As for Academics, Teachers, and Clubs & Activities.
With more than 83,000 students and 72 campuses, Katy ISD was edged out for the top Houston area spot in the 2021 Niche rankings by the Friendswood Independent School District, which has only six campuses and approximately 6,000 students.
Other Katy ISD highlights from Niche's 2021 rankings include:
No. 3 Best School District for Athletes in the Houston Area
No. 5 District with the Best Teachers in the Houston Area
No. 7 Most Diverse School District in the Houston Area
Statewide, Katy ISD ranks No. 15 out of more than 1,000 districts
Elyson is proud to be part of Katy ISD, which opened Peter McElwain Elementary inside the community in fall 2020.
Elyson students also attend Stockdick Junior High and Paetow High School, located just a few miles from the community. Both of these state-of-the-art campuses opened in 2017 and are connected by a learning commons area that facilitates collaboration between students in all grade levels.
Learn more about Elyson's Katy ISD schools, as well as our private learning academy and nearby colleges.