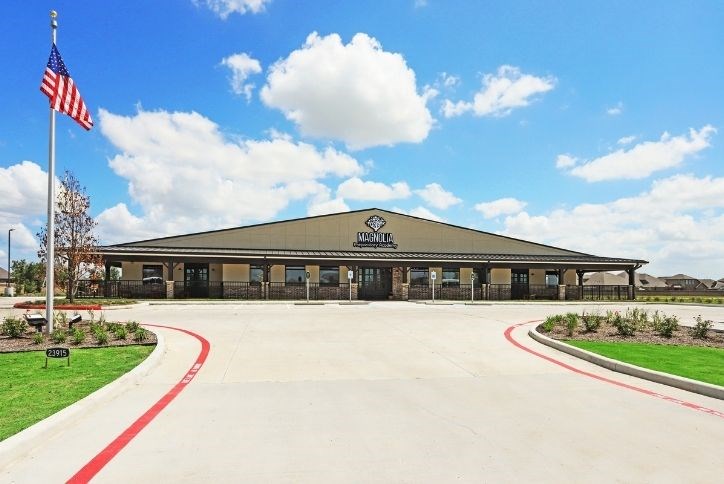 Nature, Katy ISD readiness are priorities at Elyson's new Magnolia Prep Academy
Outside time over screen time is the priority at Elyson's new Magnolia Preparatory Academy, where learning about nature and developing self-reliance are cornerstones for students ranging from infants to fifth graders.
Located at FM 529 and Porter Road, Magnolia Prep opened this summer. It has a beautiful building with classrooms, a cafeteria and other rooms radiating off a sunlit courtyard, but the expansive outdoor areas are what truly set this school apart.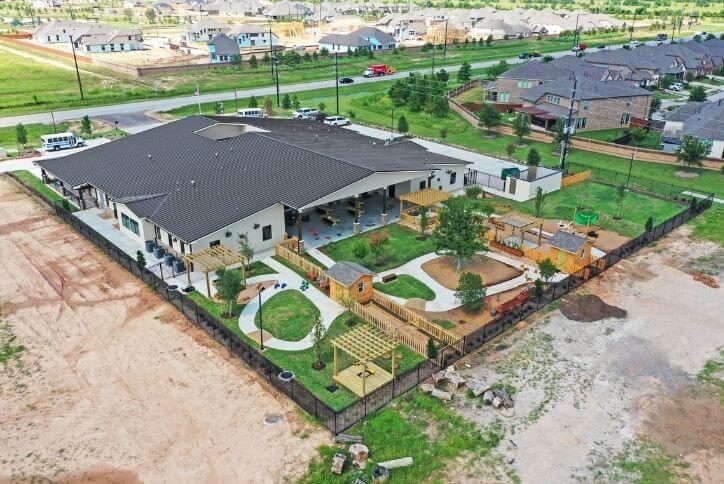 "Kids are so much more capable than we realize, and our guiding philosophy is to help them develop self-reliance and resiliency," said Jennifer Radulovic, an experienced teacher and administrator who co-owns Magnolia Prep with her husband, Petar.
The school follows a Scandinavian model with its emphasis on the outdoors. "Houston really has nothing like this, and the early response has been very positive, with many families from Elyson and surrounding communities enrolling their children," Jennifer says.
Building skills
The infant and toddler courtyard has play structures nestled on soft artificial grass, with shade panels, ceiling fans and outdoor air conditioners to help kids stay cool. An edible garden and other plants bring touches of nature into this area. In addition to playtime, outdoor naps are encouraged when weather permits.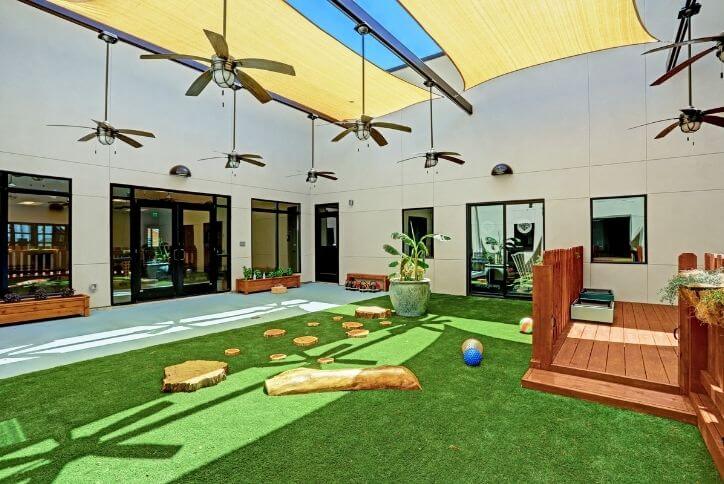 There's also a covered outdoor craft and play area for preschoolers and older kids, complete with rolling tables and equipment carts that can be rearranged for flexible and collaborative activities.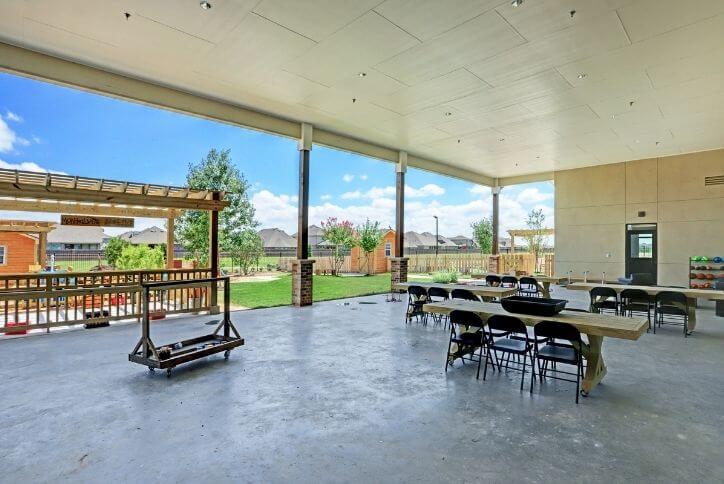 Instead of having a traditional giant playset structure, the main playground has hills where kids can run and play, a butterfly garden, an edible garden, a mud kitchen, and a "loose parts" area designed to help kids build cognitive and motor skills.
Rain or shine, students enjoy plenty of outdoor time. Sunshades, misters and water bottle fillers help kids stay cool and hydrated in warm weather. When it rains, kids don waterproof jumpers and boots, and head outside to make mud pies, slide down the hill, splash in puddles, throw balls and ride scooters.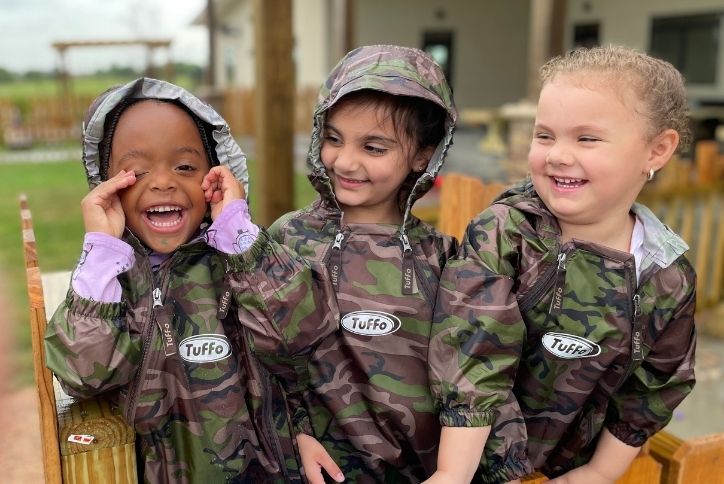 "We call rain 'worm weather' because the worms in the garden come up for air. We turn that into a science lesson for the kids, and they love it," says Jennifer. "There's a Norwegian saying that there's no bad weather, only bad clothing, and we're prepared for all the kinds of weather we have here in the Houston area."
A family's journey
The playground is filled with shade trees and flowering ornamental trees, and the namesake magnolia tree greets parents and children up front as they arrive at the school.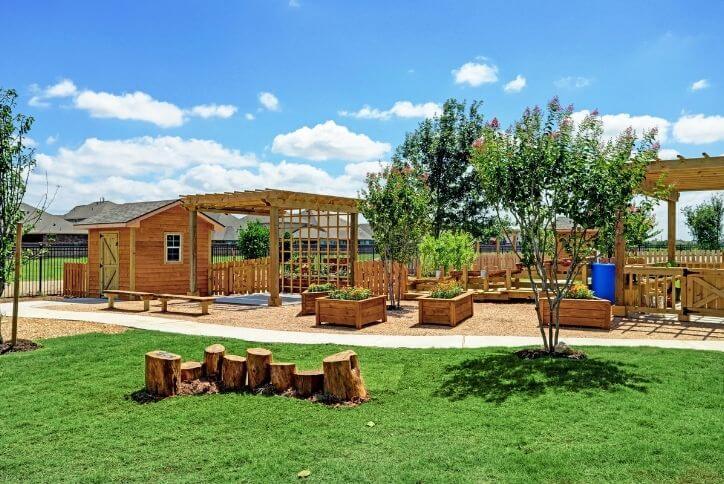 "I grew up in Louisiana, and Petar and I met at Louisiana State University, where magnolias are everywhere," Jennifer says. "For us, the name of Magnolia Preparatory Academy is a reminder of our family's journey, and a symbol of our vision for a nature-focused school that offers something truly unique and beneficial for other families."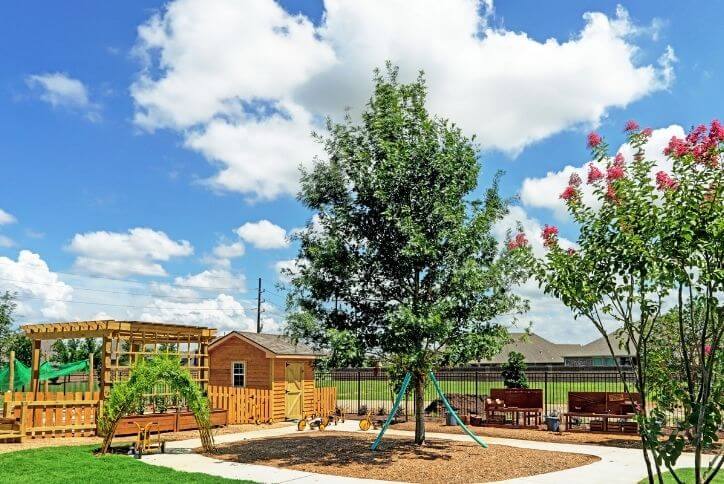 The Radulovics live in Katy with their three children, who include 13-year-old twins and a five-year-old.
Their experiences with local franchises of national preschool operators, along with Jennifer's educational experience, inspired the idea for the school.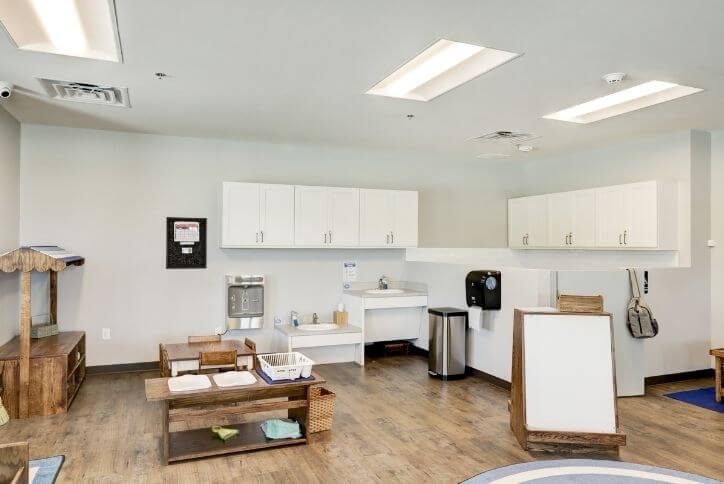 "We believe in developing the whole child while respecting their right to just be a kid," says Jennifer. "Research shows that children who spend more time outside have enhanced mental capacities, greater motor control, lively imaginations and superior creativity."
Aligned with Katy ISD
Inside, the school begins with an inviting, open reception and office area, with a large window overlooking the center courtyard. Classrooms are named after plants, such as Sprouts, Bloomers and Pips, and each has access to the outdoors.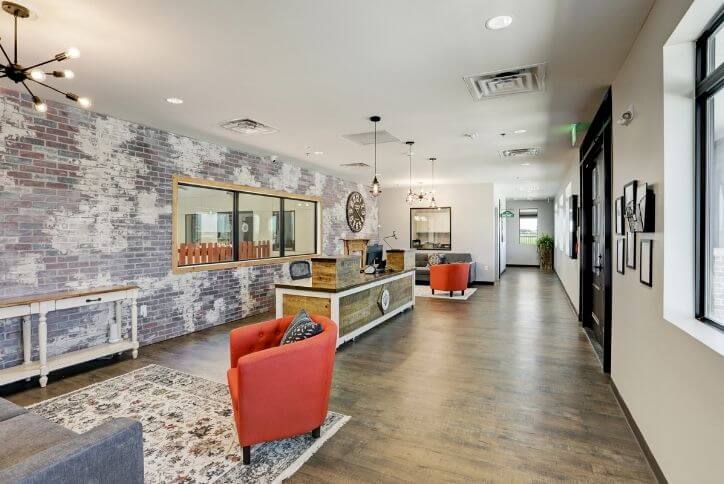 With the strong focus on nature and the outdoors, there are no computers or screens in classrooms. Instead, kids develop brain and motor skills with hands-on activities including art projects, puzzles, board games, imaginary play and story times.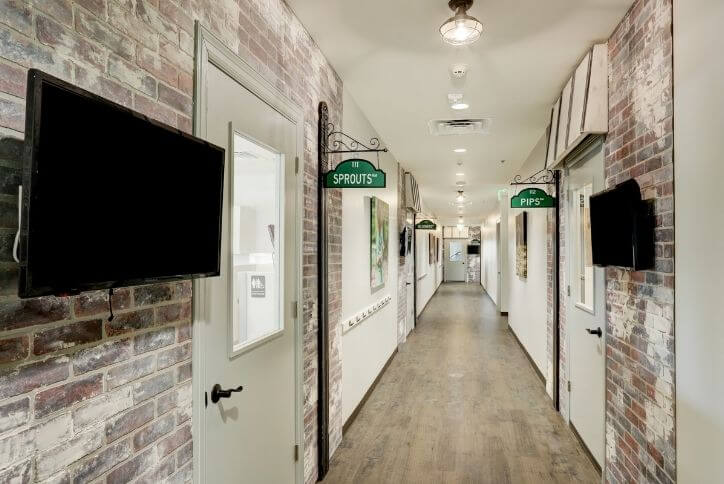 The cafeteria is designed for family-style dining, with organic food served with real glasses, silverware and plates. To help foster self-reliance, even the littlest kids help to serve themselves, with tiny pitchers helping them to pour their own milk. The kids also help clean up the cafeteria area after mealtimes.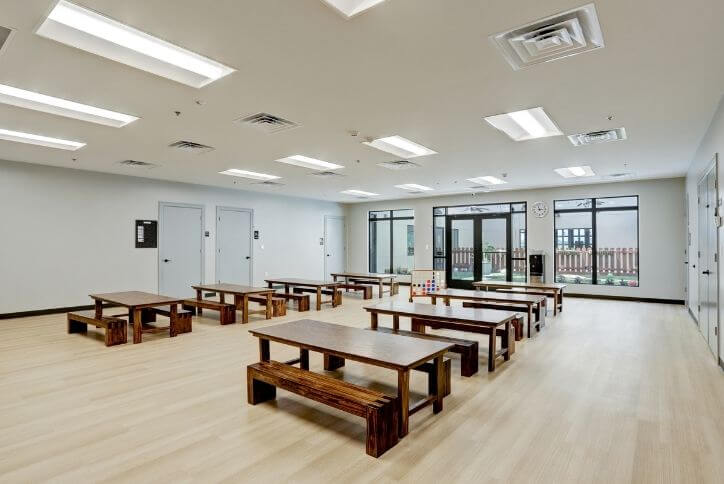 The school's curriculum emphasizes Texas standards for STEAM – which stands for Science, Technology, Engineering, Arts and Math. It is closely aligned with the curriculum of the Katy Independent School District, which serves Elyson. Lead teachers have between 15 to 20 years of classroom teaching experience on average.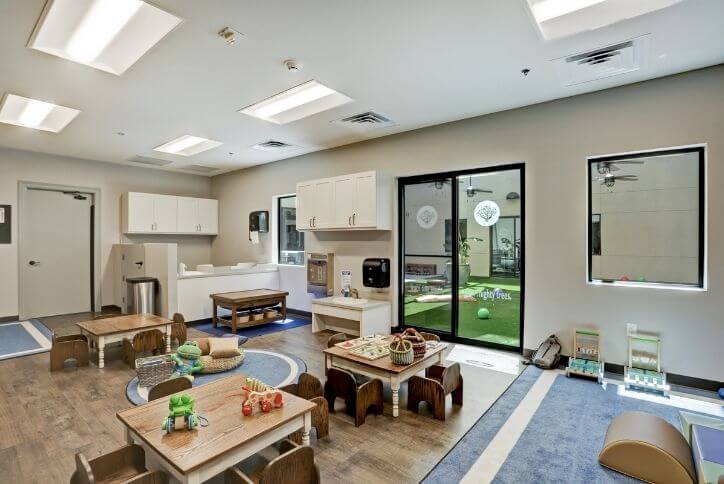 Magnolia Prep accommodates students ranging from infants to five years old for full and half day programs. It also has before and after school programs for kids in kindergarten through the fifth grade at Elyson's onside McElwain Elementary and nearby Bethke Elementary.  For more information about enrollment, please contact the school.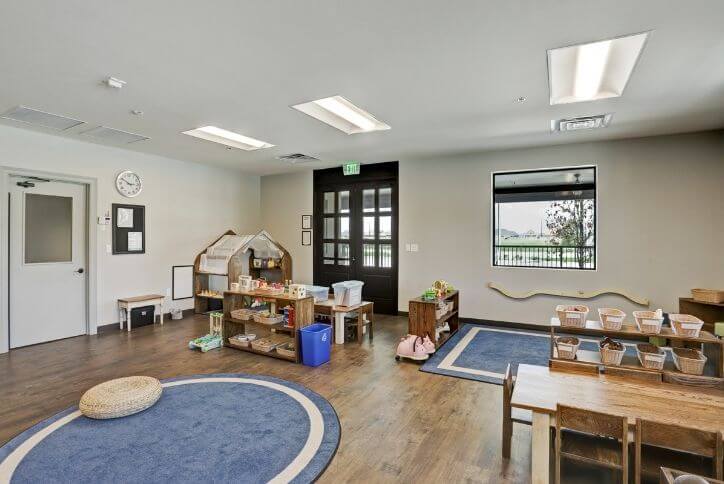 Learn more about Elyson's highly regarded Katy ISD schools.
Photos courtesy of GSD Construction.